The Future of Work (and Feminism) Is Flexible — Episode #002 With Annie Dean
Thirty percent of talented women drop out of the workforce, not because they want to, but because the way work looks is outdated, flawed, and fails women and families on a regular basis.
And a full 70% of those women would still be working if they had access to better (or any) workplace flexibility.
What would it do for our economy and businesses if we weren't losing so ambitious, committed employees so rapidly?
The corporate world is stuck in a structural model that is a relic of the post-Industrial era. Today's guest on the show is an entrepreneur building a simple, yet  revolutionary answer that makes the world fit women—rather than trying to make women fit into the world.
Flexibility is the future of feminism.
Annie Dean is the Co-CEO of Werk, a company that pre-negotiates flexibility with top companies and creates a standard model, with definitions, of what flexibility looks like in the workplace. For too long, the idea of flexibility has been poorly defined, and they quickly changed that.
The company seeks to create compatibility between the objectives of the employer and the needs of the employee via simple modifications to the structure of work. Too many women are quitting or opting for less ambitious roles in a forced choice between career and care, and Werk is on mission to update company policies to reflect modern realities and provide women with the opportunity to reach the highest ranks of leadership.
Today we discuss the public's response to Werk, from the backlash from both liberals and conservatives, to their highly discussed piece in the New York Times and how Annie faces the challenge of changing the narrative around women in the workplace.
Listen to the episode on Apple Podcasts, Anchor, Spotify, Overcast, Stitcher, Castbox, Google Podcasts, PocketCasts, or on your favorite podcast platform.
The Future of Work (and Feminism) Is Flexible
THE STARTUP PARENT PODCAST — Episode #002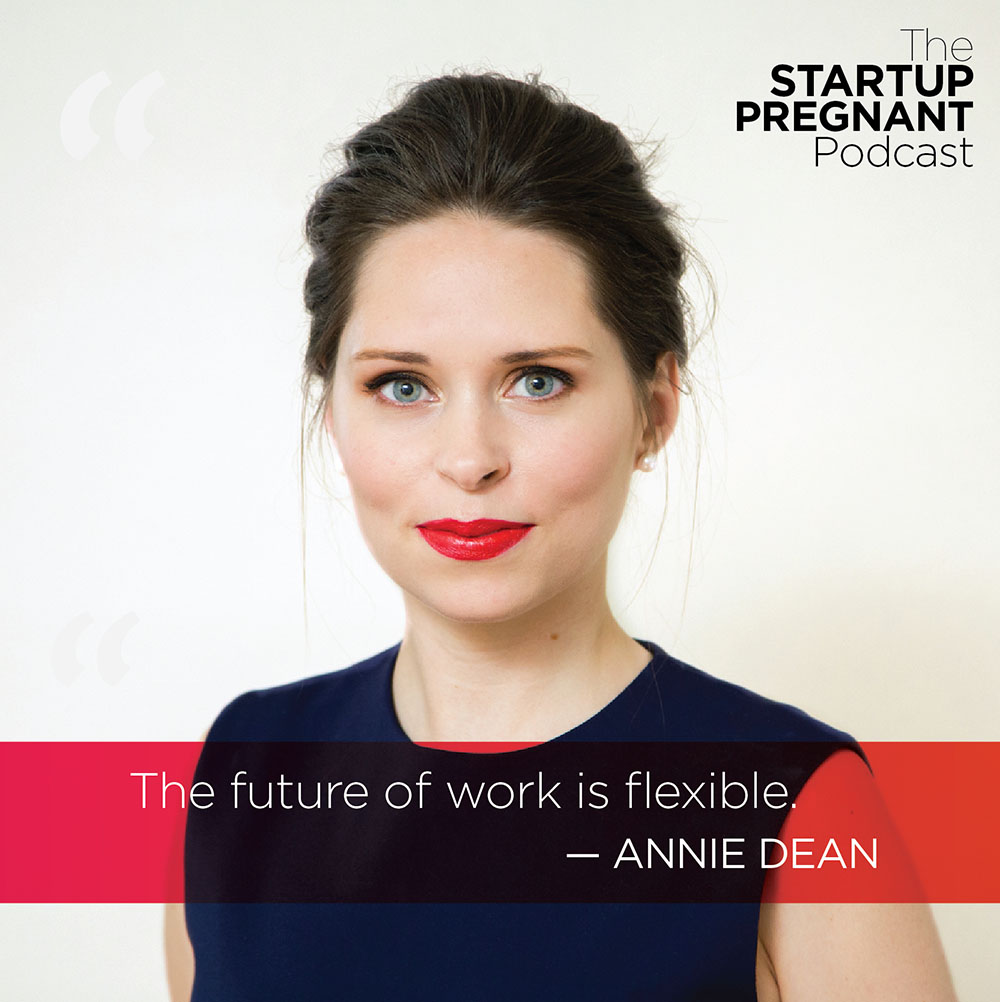 In this episode:
[3:19] How Annie conceived of Werk
Spent six years as corporate real estate attorney
Represented institutional lenders in multi-billion-dollar transactions
Worked 16-hour days after returning from maternity leave
Pressure, expectations set up for long-term failure
No vocabulary to talk about experience
Realized implications for women re: leadership opportunities, policy
Solvable with change in environment
Created Werk to break rules, build workplace flexibility
[7:04] How Werk addresses the issues around balancing work and motherhood
30% of most talented women dropping out
70% would stay if had access to flexibility
Creates marketplace for flexible work opportunities
Advocates for women in leadership
[8:21] Annie's definition of flexibility
Flexibility is 'future of feminism'
Modification of full-time role
Increase compatibility of employer objectives with employee needs
Compatibility facilitates sustainable work culture, high levels of performance
[12:13] The public's response to Werk
Featured in New York Times upon launch
Some conservatives still believe women shouldn't be working
Liberal backlash suggesting organization doesn't support racial minorities
People uncomfortable with change (especially if proposed by women)
Want to know 'the pulse,' but don't take personally
[15:12] How Annie faces the challenge of changing the narrative around women and work
Idea of women's second-classness embedded in society
Not bothered by brazenness of opponents
Views as huge opportunity to change hearts and minds
Comfortable being 'trailblazer'
[18:20] Werk's near- and long-term objectives
Make strategic workplace flexibility a concept every American believes in
Create exceptionally smart technical product
Grow business to $1B IPO
[19:27] How flexibility is baked into Annie's workday
Job shares role of CEO
9:30am—5:30pm, 8pm—12am (weekdays)
No weekends unless absolutely necessary
Travel restricted to single-day trips
10 employees in beautiful office space
Opportunity to shift working hours for family time
[22:40] The office dynamic at Werk
Work with leadership consultant for total transparency, feedback
Respectful, caring team puts professionalism first
Long-term investment in employees allows to thrive
Commitment to reasonable hours allows employees to design lives outside office
[24:14] The six frameworks of flexibility in the Flexiverse
Remote—work from anywhere
PartTime—scale back hours, yet stay on leadership track
DeskPlus—set percentages of time in office and away
TimeShift—standardized, yet unconventional working hours
MicroAgility—adjust schedule as needed, no questions asked
TravelLight—requires less than 10% travel
[27:13] The strategic advantages for companies that adopt flexibility
Low-cost, high-impact strategy to keep women on staff
ALL employees happier, more productive, less likely to leave
Will lose 'war for talent' without standardized options
Key component of gender diversity solution
[31:35] The issues surrounding women in the service industry
Struggle with stability, unpredictable schedules
Challenges around unpredictable payroll
Hindered by lack of affordable childcare
Requires government intervention, policy solution
[34:02] How workplace flexibility impacts men
Best solutions are inclusive in implementation
Flexibility for men facilitates gender equality at home
Many men want to prioritize family
Women and men must be advocates for each other
Quotes from the episode:
ANNIE DEAN
I had this experience where I was working 16 hours a day … and I still felt like it was my fault if I couldn't advance the deal or be a perfect parent.
When building Werk, we really set to break the rules.
30% of the most talented women are dropping out of the workforce.
Women are being forced to opt out of the workforce because the structure of work is a relic of the post-Industrial era.
Without updating the workforce to modernize for the needs of the modern family, there's no way to create equal representation for women in leadership.
If [affecting change] was easy, it would already be done. We're totally comfortable being trailblazers.
Our generation of women needs to be comfortable being trailblazers because that's what we owe the women who come after us.
We constantly apologize for the existence of our personal lives—which is ridiculous.
We cannot make women fit the world; we need to make the world fit women.
Flexibility is not an office perk. It's a key strategic advantage for companies who are serious about having a sustainable, un-contestable competitive advantage.
We think of flexibility as a new type of currency, and we encourage women employees who work at companies who don't take that currency to take their money elsewhere.
About Annie Dean and Werk
Annie Dean spent six years in corporate law, negotiating billion-dollar real estate transactions for institutional lenders and equity owners. After giving birth to her first son, Annie realized that the expectations and pressures of 16-hour days at the firm were setting her up for failure. Ever the overachiever, she co-founded Werk to repair the leadership pipeline and make the workplace compatible with parenting.
Resources
Episode Sponsor — Meet Edgar
Thank you to the sponsor of this episode: Meet Edgar! Grab your free two-week trial of Meet Edgar, a social media scheduling tool that allows you to create content once and re-use it as much as you need, at http://ed.gr/startuppregnant.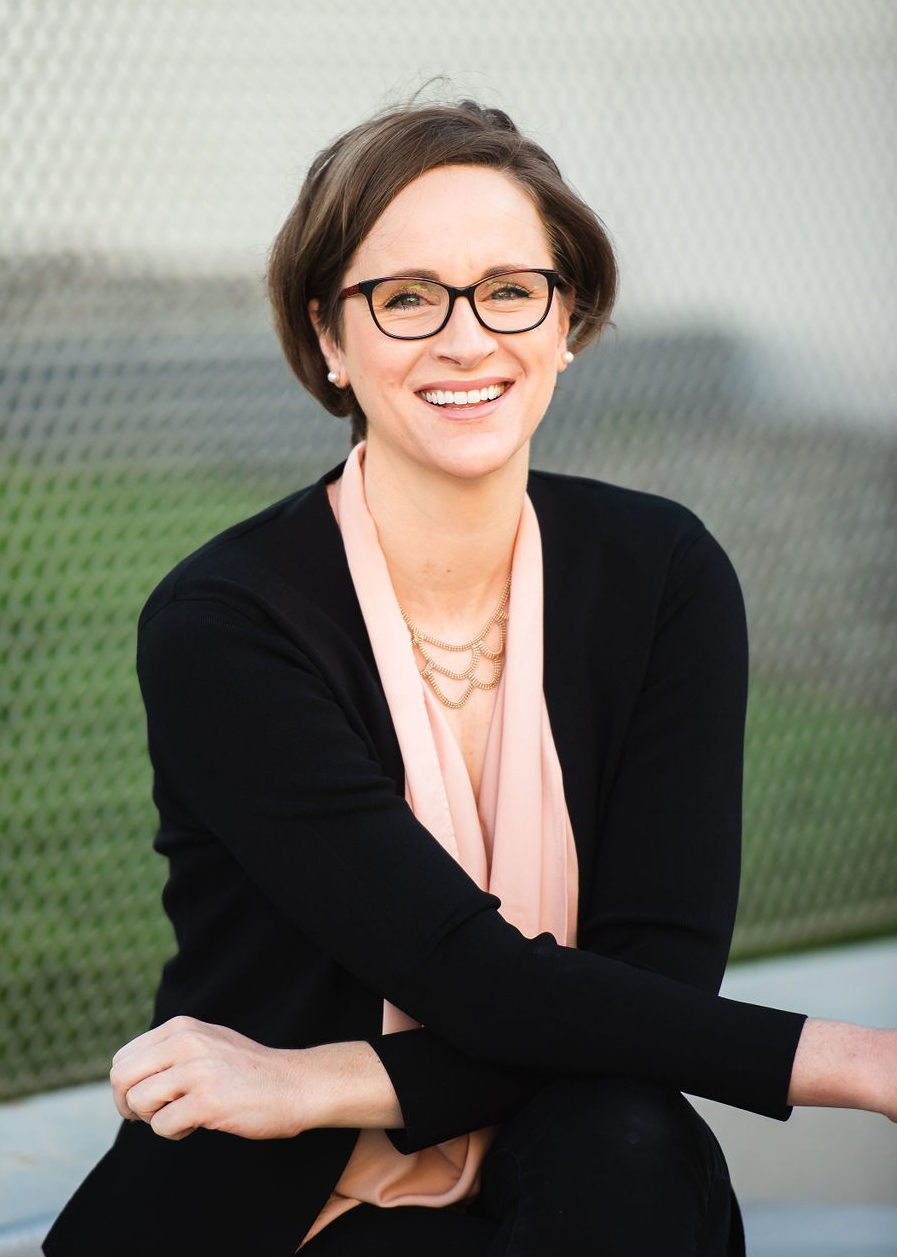 Sarah K Peck
Founder, Startup Parent
Sarah Peck is a writer, startup advisor, and yoga teacher based in New York City. She's the founder and executive director of Startup Parent, a media company documenting the stories of women's leadership across work and family. She hosts the weekly Startup Parent Podcast and Let's Talk, her second podcast. Previously, she worked at Y Combinator backed One Month, Inc, a company that teaches people to code in 30 days, and before that she was a writing and communications consultant.
She's a 20-time All-American swimmer who successfully swam the Escape from Alcatraz nine separate times, once wearing only a swim cap and goggles to raise $33k for charity: water. She's written for more than 75 different web publications and and has delivered speeches and workshops at Penn, UVA, Berkeley, Harvard, Craft & Commerce, WDS, and more.