The Wise Women's Council 2022
Be around other working moms that get it.
A leadership incubator unlike any other for women in business. We're back in 2022 for our fifth year together.
Program dates: March 28, 2022 — November 3, 2022
EARLY BIRD
APPLICATION DEADLINE
FEB 15
REGULAR
APPLICATION DEADLINE
FEB 28
JOIN OUR INFO SESSIONS & GET REMINDERS WHEN TO APPLY →
Sign up for email updates and I'll send you email when applications for the 2022 class. You'll get program details. We also send email subscribers early-bird surprises and secret bonuses, too.
We've gathered together every year for the last five years. Now we're coming back in 2022 to bring working moms together again in a space unlike any other place on the web.
In 2021, we gathered 40 women together in the midst of a pandemic—to lift each other up and support each other during one of the most challenging times in life. Parenting can be isolating, and business leadership can be lonely. This is the place for working moms to feel less alone.
Over the nine months we spend together, women welcome babies, manage older children, start new businesses, submit essays to top publications, apply to TED residencies, become co-founders, launch strategic new business offerings, pivot, leap, and make hard decisions. This is the place ambitious women lean on each other and lift each other up. 
These women brought partners home from work, tried for additional pregnancies, explored single motherhood, talked openly about IVF, negotiated difficult teams, pivoted entire businesses, hired team members, scaled to $10M, fired people, hit six-figures for the first time, debated having more children, supported each other through heart-wrenching decisions, grieved losses, and lived through a global pandemic.
Being a working parent is a tremendous challenge, leaving women exhausted, frustrated, spent, angry, and isolated.
Work and motherhood are often pitted against each other, and the higher we go in the ranks of our careers, the more isolated we can feel. Here in The Wise Women's Council are women who will get you, who are similar but not exactly like you, who are figuring out this new world of work and parenting alongside you. This is the advisory board and leadership circle you need to support you as you navigate your next year.
Building a business, being a working parent, and navigating this new world of work as a woman is hard. We won't get through it doing the same things the same way they've always been done. In fact, that's one of our mottos: We don't have to do things the way they've always been done.
We don't have to do things the way they've always been done.
It's up to us to figure out the new world of work, the path forward in parenting, and to build the world we want to live in. We need to show up as our full selves—complete with partnership challenges, marriage struggles, parenting snafus, fertility disappointments, and more—in order to continue to grow in our full leadership potential. But the world of work largely ignores these very real puzzles, and as a result, our leadership capacities are stifled.
Come be seen, heard, supported, and understood.
Together, we meet weekly to gather, laugh, cry, connect—and share. We work through life and business challenges, and connect with other like-minded souls navigating working, pregnancy, and parenting.
At Startup Parent, we believe that parenting shouldn't be at odds with work—and the insights from your parenting journey propels you as a leader that this world needs. We've put together this incubator to help women grow as leaders, supporting you with coaching, a stand-out community, business breakout sessions, and expert guidance in the way of our group advisory board.
We're here to support you as you lean into your own growth curves and exploring the capacity of your own leadership potential right now, yes, inside of the chaos that life can feel like at any given moment. 
This is the community of wise women you want by your side as you navigate another year.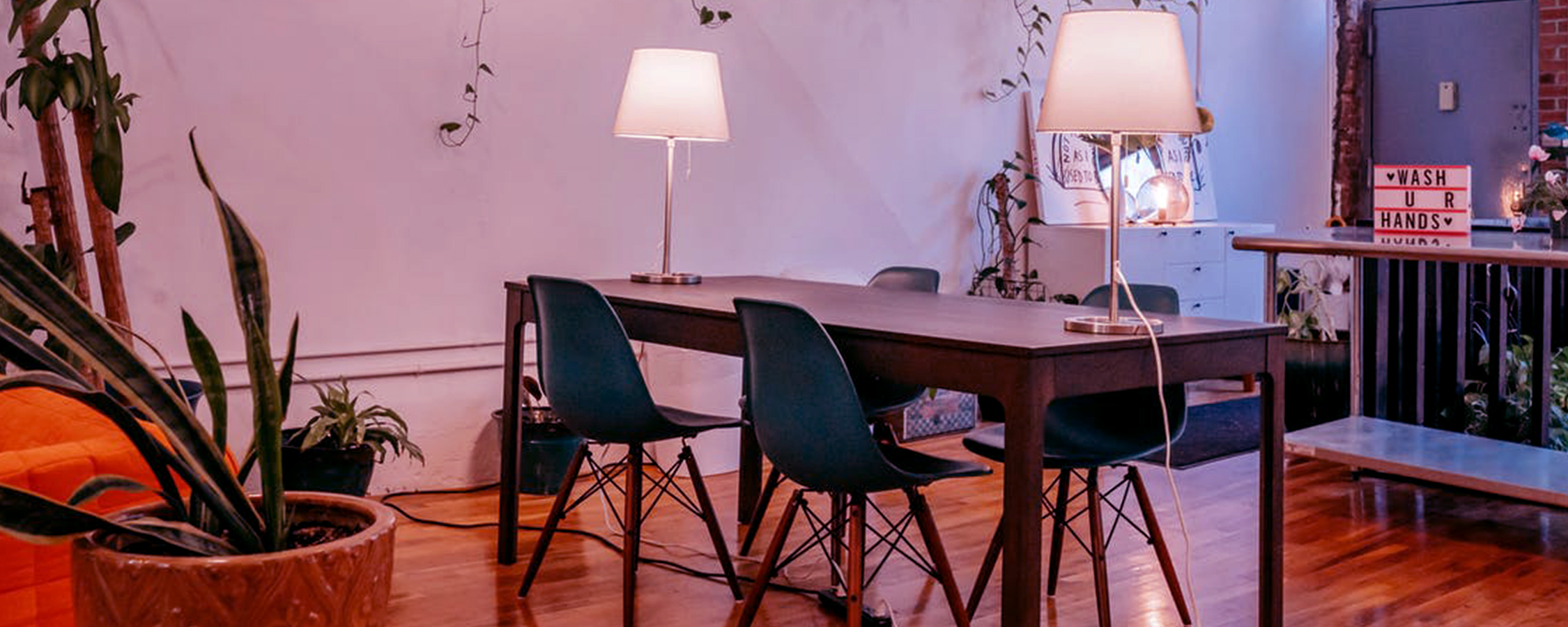 "I discovered Startup Parent a few months after my son was born, and I fell head over heels for the authentic portrayal of this massive shift into motherhood. I was craving being known, seen, and understood during this incredibly challenging time and that's what Startup Parent offered immediately."
— Sharon Stolt, Senior Director, Head of Global Learning & Development, Model N
JOIN OUR INFO SESSIONS & GET REMINDERS WHEN TO APPLY →
Sign up for email updates and I'll send you email when applications for the 2022 class. You'll get program details. We also send email subscribers early-bird surprises and secret bonuses, too.
When I say "motherhood and entrepreneurship" you say…
IT'S OVERWHELMING.
Parenting and running a business at the same time? It's nuts. It's amazing. There are things that make you want to throw shit against the wall. There are blinking moments of stunning beauty. It's going too fast.
WHY DOESN'T ANYONE SAY ANYTHING?
Why the hell didn't anyone tell you the truth about it when you signed up for this? Sometimes it feels insane. Like the work world is not designed for working parents. (It's not! And it's nuts!)
IT'S LONELY.
What people don't tell you about running a business—or even any high-powered leadership track—is that it's really fucking lonely. Why aren't more people talking about this? And, you wonder, will it be like this forever? It's such a pickle: you want to connect more with other women, but you feel like you don't have enough time. You wish someone would just do it for you!
THERE'S SO MUCH MORE I WANT TO DO—THAT I KNOW I CAN DO.
You know there's more inside of you, but you need help sorting—decluttering, figuring, planning, making time—you wish you had a business mentor. And a mentor in parenting. And like eight more adults in your life to handle the load, to be honest…
PARENTING BLOGS MAKE ME FEEL INSANE. I WANT TO TALK TO PEOPLE WHO GET IT.
You need a community of like-minded women. You want a space to talk to other brilliant women about deeper truths. You want belly laughs and deep cries and people who get how hard this can be.
I WISH I HAD MORE MENTORS, GUIDES, OR COACHES.
You want a mentor or a guide to chat with every so often. Someone who has been through it, who has gathered the team, who has resources to share. Who can listen to you, and help you through the sticky times.
That's why I made the Wise Women's Council.
"I feel so proud of everyone — not only for what we've achieved this year, but for being vulnerable in discussions that helped us grow."
— Lexi Grant, Media Entrepreneur and Founder of The Write Life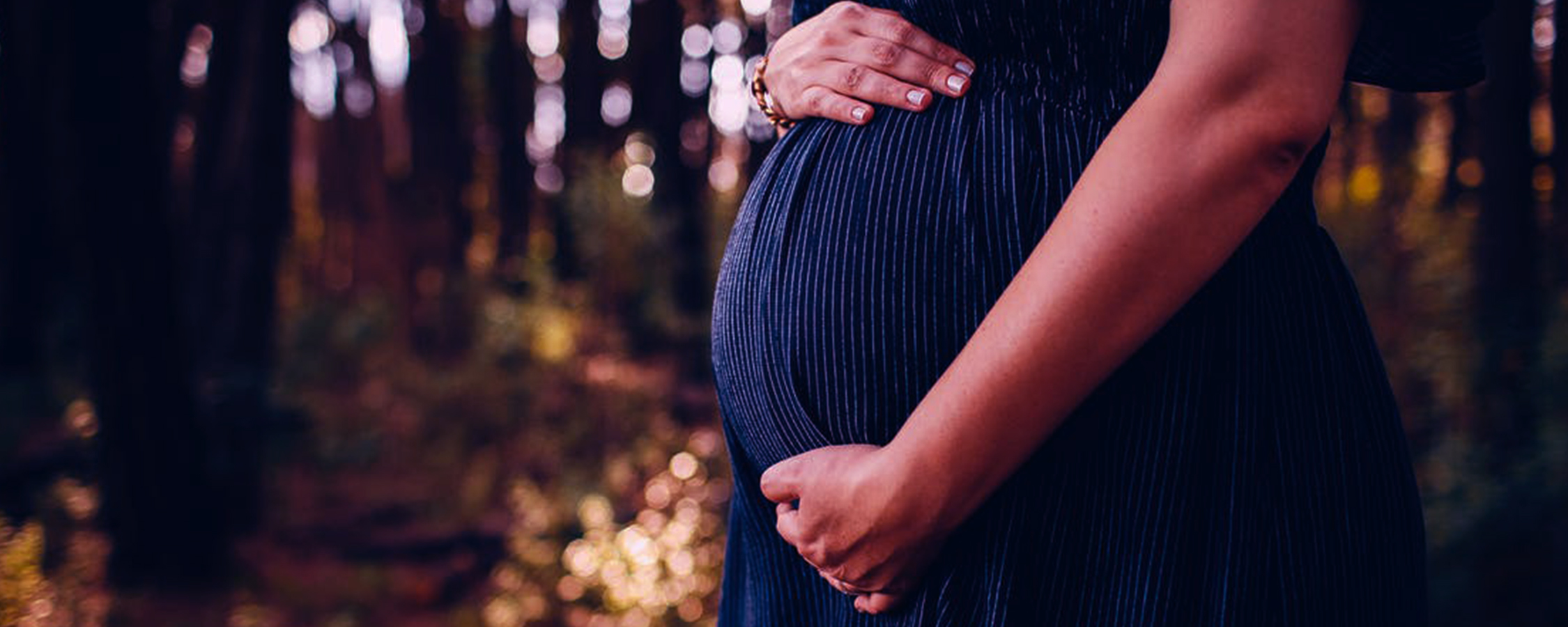 The Wise Women's Council is a gathering space for driven, ambitious women carving out a new world of work, leadership, and parenting.
It's a place to connect, level up, be real, and be vulnerable together in a private community space dedicated to you and your peers. We start in March.
We want you in The Wise Women's Council with us this year.
Applications for the Wise Women's Council are now open. Early Bird applications received by January 31st are eligible for the early bird special bonuses. The final deadline to apply is Monday, February 15, 2021. Our program begins on March 21st, 2021.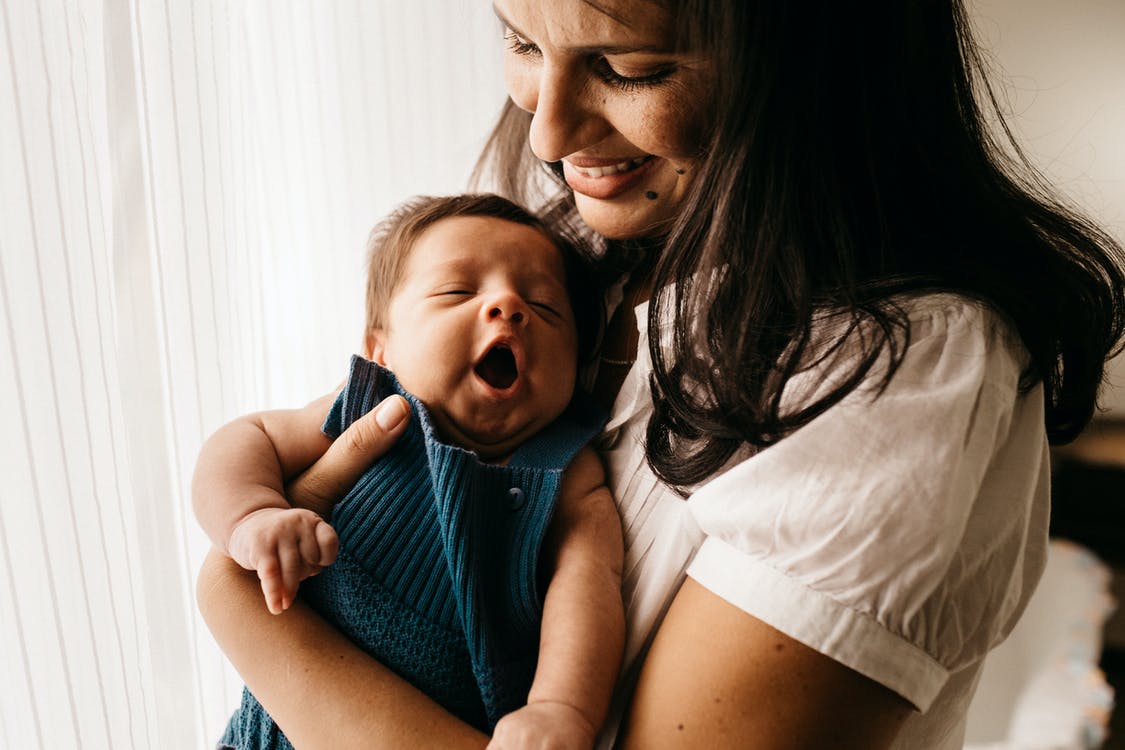 Nothing about motherhood is what it looks like. It's so much harder than pictures make it appear!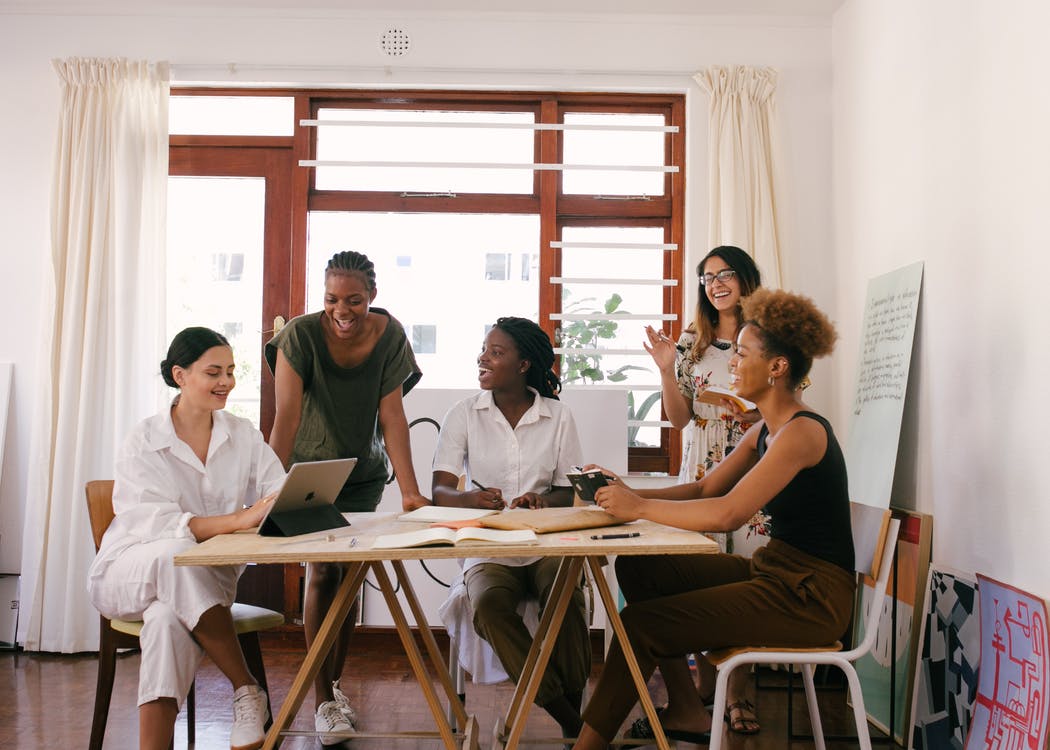 Gathering together with other women who understand what you're going through is so important.
Pregnancy was tough on me, and I was living in a very masculine tech world, working at a venture-backed startup with a team of young guys who didn't know what I was going through.
We didn't even have formal parental leave policies—no one had gotten pregnant! Despite working across architecture and tech for more than a decade, navigating the world of pregnancy and parenting was brand-new to me.
This is the community I needed when I became a parent.
So I launched The Startup Parent Podcast as a way to connect to more women and hear from other parents. It grew to half a million downloads, 175 interviews (and counting!) and 100+ five-star reviews within the first two years. What I didn't know then was how healing these stories would be for me. Interviewing hundreds of parents about entrepreneurship, pregnancy, parenting—and the transformational chaos that happens when you invite kids into your life—was my lifeline.
We don't have villages to support us, and the world of work is so toxic and over-reaching, that community rarely has space to breathe. 
I didn't have a lot of family around, and my husband and I live far away from our biological families. We had to build community around us, and learn as we went. The Wise Women's Council is what I needed, and now that I know what it's like to have a community of women and parents around me, I don't think I can ever go back. The Wise Women's Council is a space to bring people together in one of the toughest times of their lives, and support them through parenting challenges, professional growth, and help support them in becoming the next generation of leaders that our world of work—and women—need.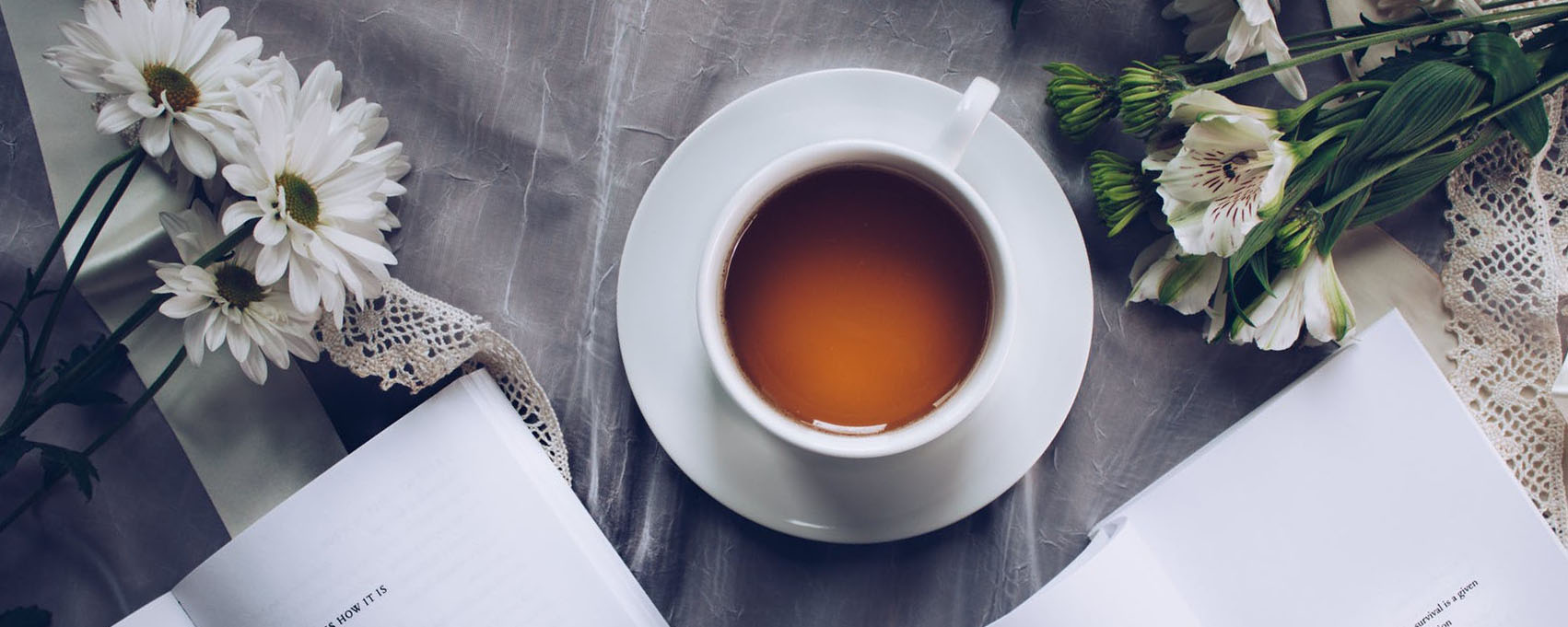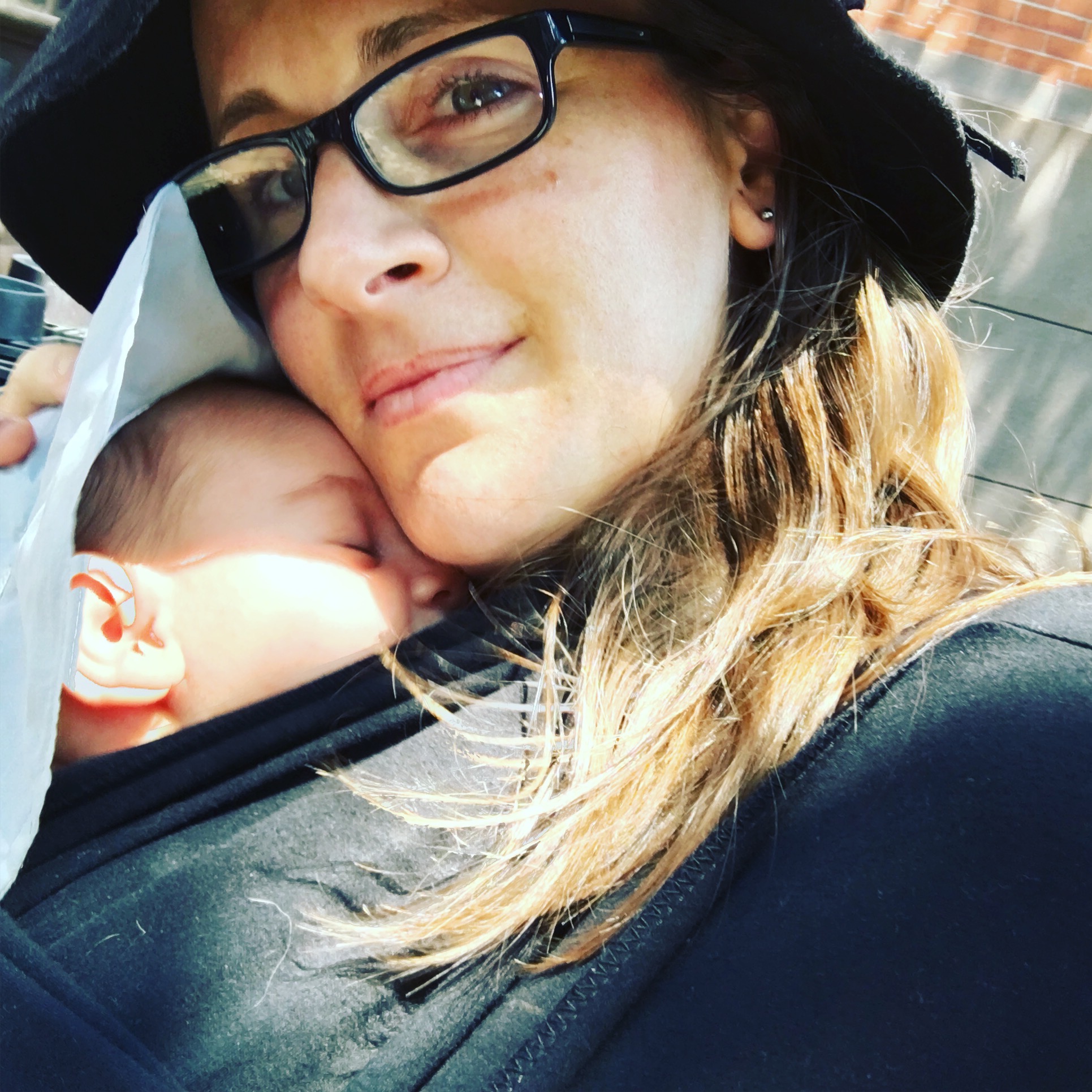 The world of parenting today doesn't look like what it did in years past. How we work and how we parent are undergoing massive changes.
The world of work today doesn't work for most parents.
Today's work world was not built for the biology of women. We need to stop trying to fit into a world of work that doesn't work for us—and carve out a new way of working.
My work in this world is to build spaces for people to grow alongside each other and connect more deeply in community. Through connecting, we can move faster—sharing resources, ideas, and breakthroughs. We're not meant to go it alone. 
We don't grow and then connect. We connect, we share bravely, we allow ourselves to be vulnerable and real, and then we grow—both personally and professionally.
Today, the personal is professional. The professional is personal. I don't believe that we can leave work at work and "deal with family" stuff later. We are the ones who are carving out the new realities of work and parenting, and when we have personal breakthroughs, we make space for professional breakthroughs, too.
Leadership growth happens when you show up as your full self, not when you leave huge parts of yourself at home.
My goal for this space is to create a container for you to dig into some of life's hardest questions, and live into the challenge alongside other brave, brilliant, and kind women.
Leadership, in today's world, is about leading from the fierceness that comes through pregnancy and parenting. We have so much to grow into. This is the container that will help you access the lessons your life is teaching you.
In this group, people make major business and life decisions, and use this container to reflect back and refine their approaches. Our coaches support you as you make business breakthroughs and gain personal clarity during some of life's most challenging moments. We lean in together to help each other make strides in our businesses and in our work. We take leaps. We vent when we have to. We share our vulnerable side. We find our own leadership style. We cheer each other on. 
I hope you apply to come join us if this is something you need in your life. I'm grateful to be able to make this space and even more grateful for the amazing women that join each year.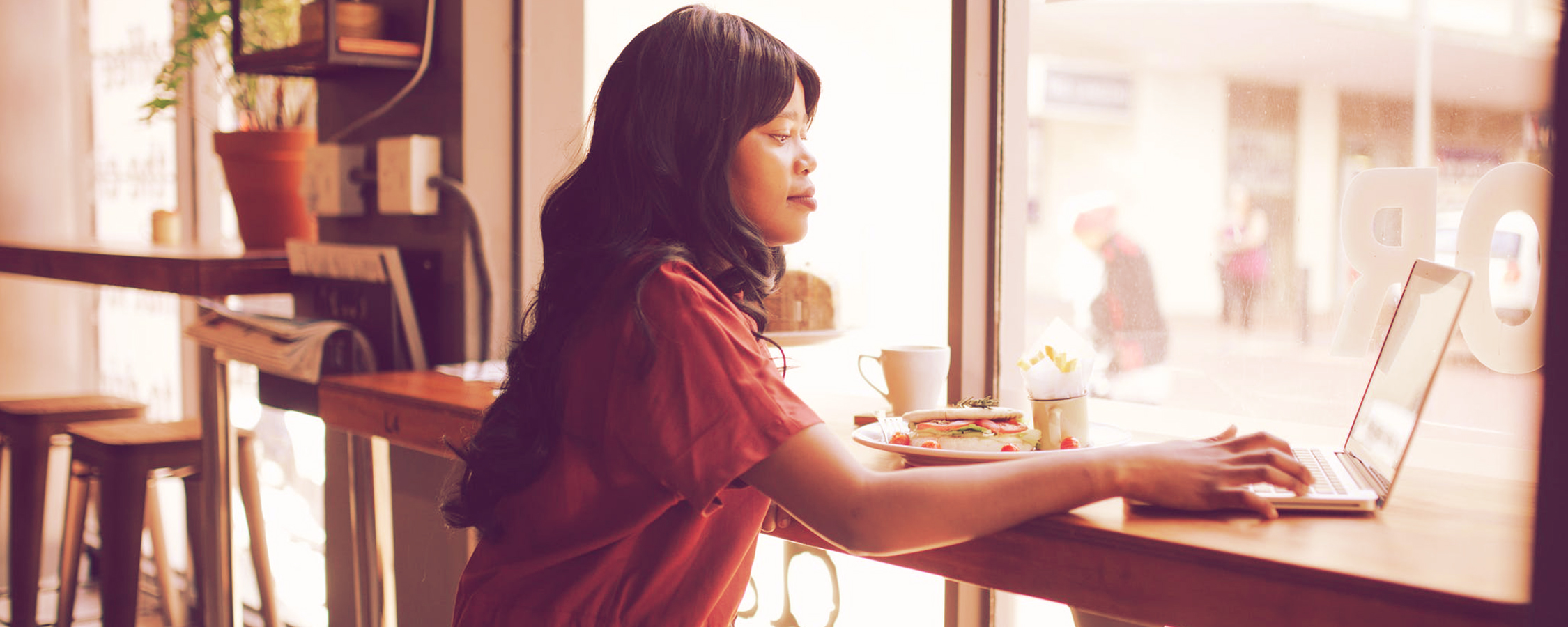 "I honestly don't know who I would be without the Wise Women's Council. I don't know how you led us through this in a pandemic, but it was everything I needed and more." — MaryKate

This is a nine month long gathering space to be in the community of other wise women navigating the parenting, business-building, and leadership journeys. We meet once each week to support each other's growth, to gain clarity and wisdom, to navigate hard puzzles, to bear witness our truth, and to develop community connections.
TOP OF THE MONTH GATHERING CALL
First Thursdays at 1pm Eastern
The first week of every month, we gather together in community and share insights and stories from our lives.  Start your month off with a full heart by joining our monthly call, led by Sarah. You'll meet with other people in the community in real time. We'll pause, breathe, and come together. These are tightly facilitated, vulnerable, important conversations with plenty of time to connect with other women and share where you are on the journey.
Calls are hosted on Zoom and recorded for you to replay later. I highly encourage you to attend these live if you can.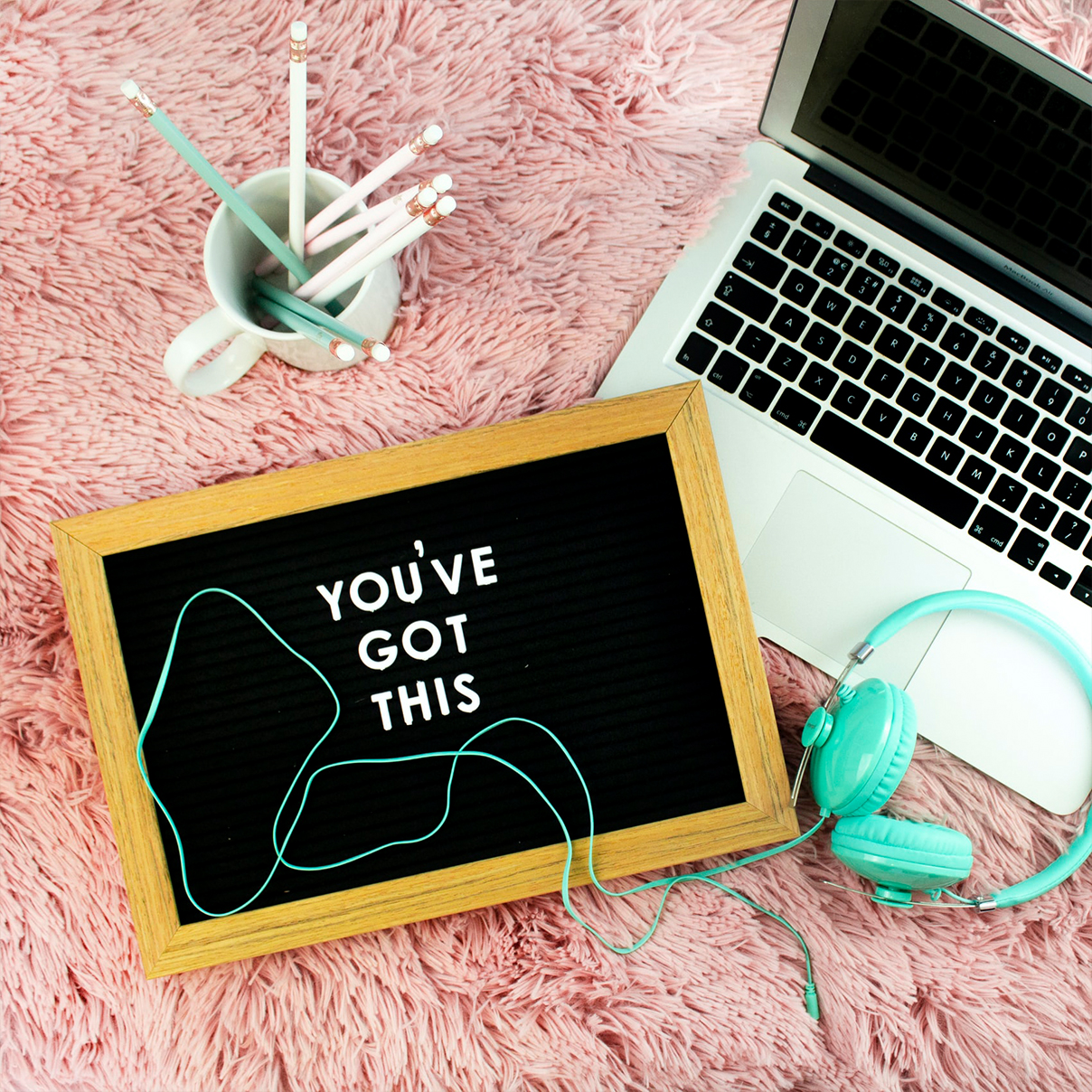 DEDICATED SMALL GROUP COACHING
Second week, custom times.
The second week of every month, you meet with a dedicated leadership coach in small breakout groups of 3-4 to share a puzzle in your personal or professional life. This is where you focus on your leadership growth and unpack the stickiest problems alongside masterful coaches.
This is for everyone who chooses the "small group coaching" membership option. Please note on your application if you'd like to work with a dedicated coach. If you join the community without a dedicated coach, you'll be paired strategically in small groups for self-guided breakout sessions.
BUSINESS BREAKTHROUGH SESSIONS
Third Thursday, 1pm Eastern
The third week of every month, we do live business coaching in an all-group session, with everyone in the Wise Women's Council. Each session is recorded for playback in the online portal so you can dig deep into your peer's growth alongside your own.
Third Thursday of every month. Attend live and submit your stickiest puzzle or open-ended question, and get intuitive and strategic feedback during our custom Advisory Board sessions.
1:1 DEEP DIVE INTERVIEWS 
Schedule on your own time—one for every member
The best way to foster connection and growth is through deep listening. I love asking questions—my friends call me a "loving interrogator," which is accurate! The coaches and I bring every member of The Council into the interview seat and ask you about your life, your entrepreneurial journey, and your parenting journey. We have so much to learn from each other. One of my favorite places to be is in the dark of evening, by a warm, outside campfire, talking about life stories with friends. While we don't gather in person, I try to recreate this experience in my interviews sessions.
Interviews are done by matching you with a coach, a few per month. Recordings are shared on a private, members-only podcast.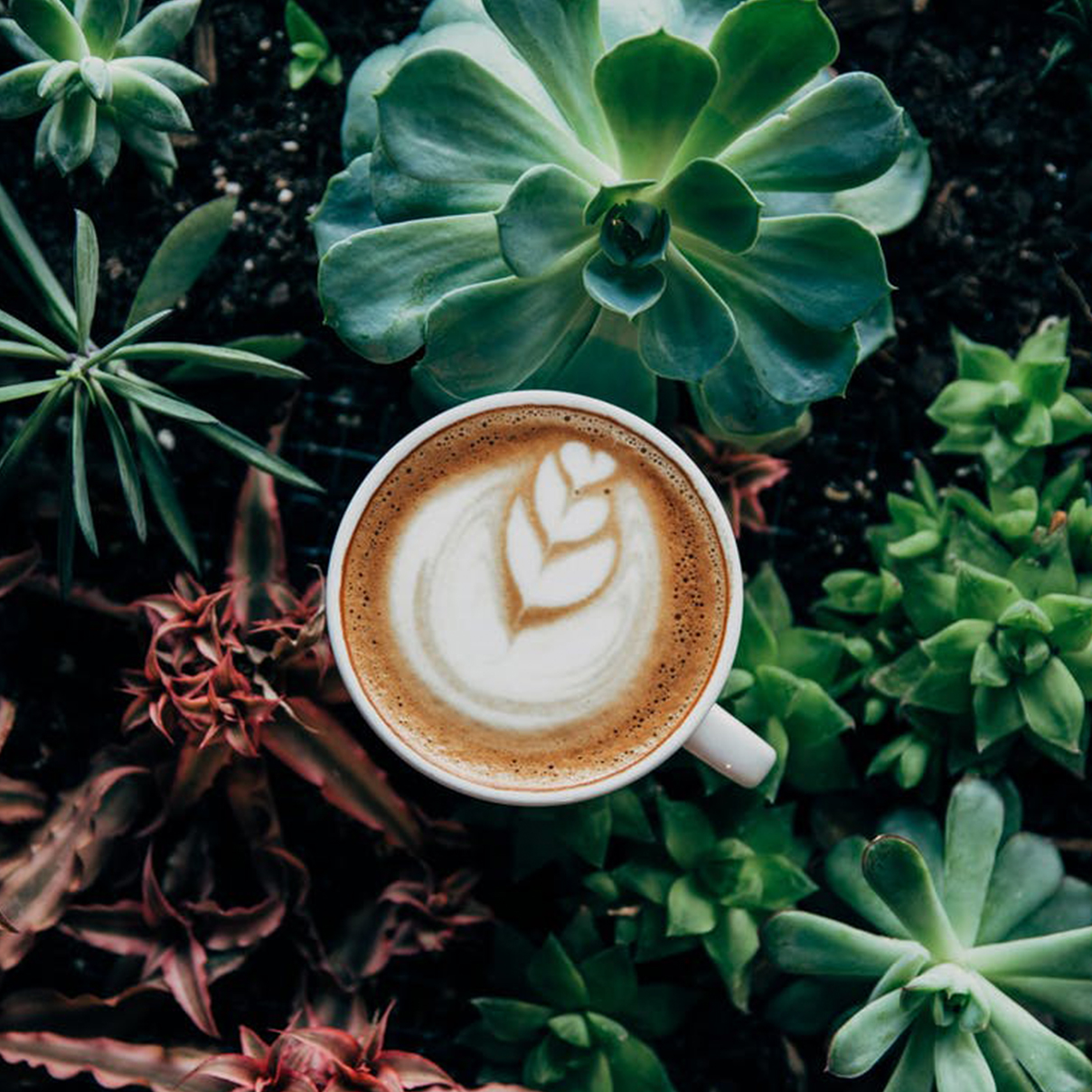 BONUS (OR BREAK) WEEK
Fourth week of every month.
Busy parents have slim pickings when it comes to extra time, so while we also host a monthly book club and bring in expert guest teachers each month, these are optional extras for you to explore and apply as they fit your own life. This is not a course, so there is no grade.
Most people pick 2 or 3 books and listen to just a handful of the guest sessions and report back that it was more than enough to create key insights in their business. It's not how much you consume, it's how much you apply and grow.  If you need a break, you can take this week to rest or chat with other members!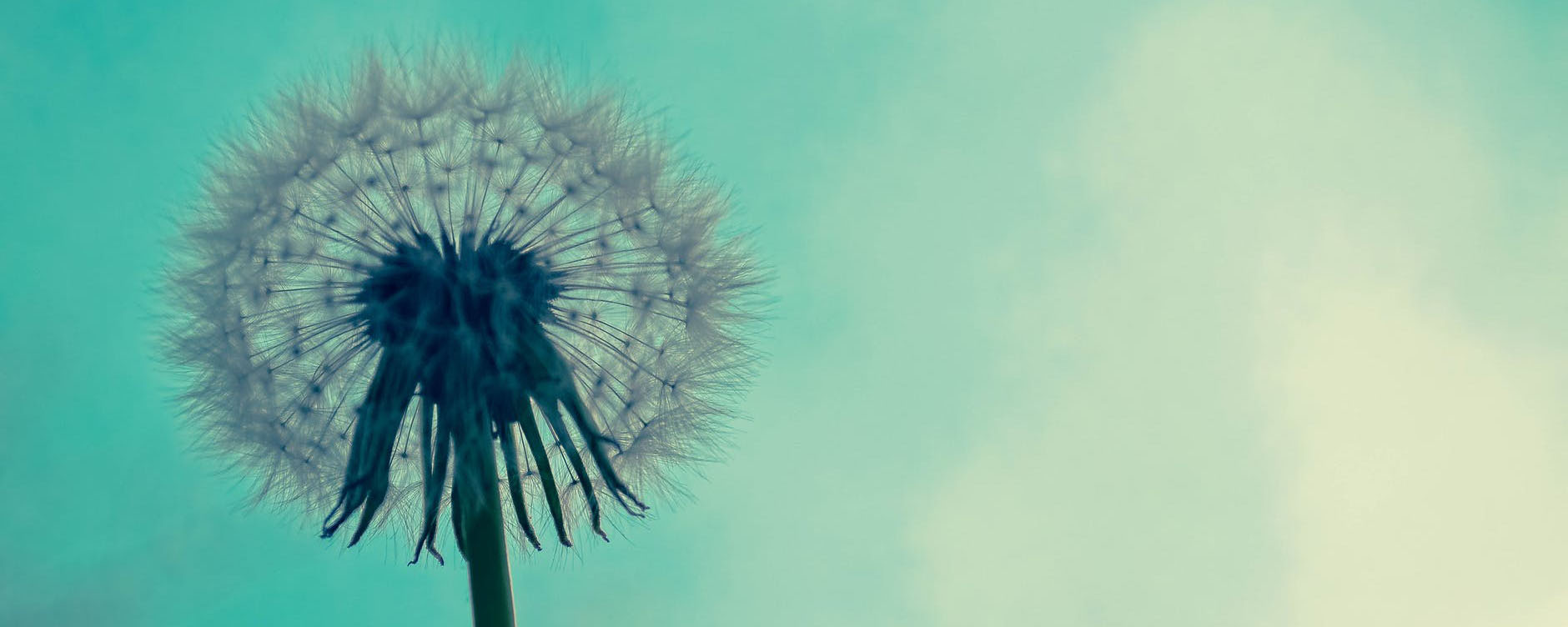 Our Leadership Philosophy
What we've found in running this program for four years is that the community becomes the incubator for your personal and professional growth. The structure—a weekly cadence of live calls and hands-on discovery—is focused on creating space for your own integration and exploration. This is a space for your full self to show up, a place to develop, test, and refine your leadership skills. In doing so, you'll expand your leadership capacity.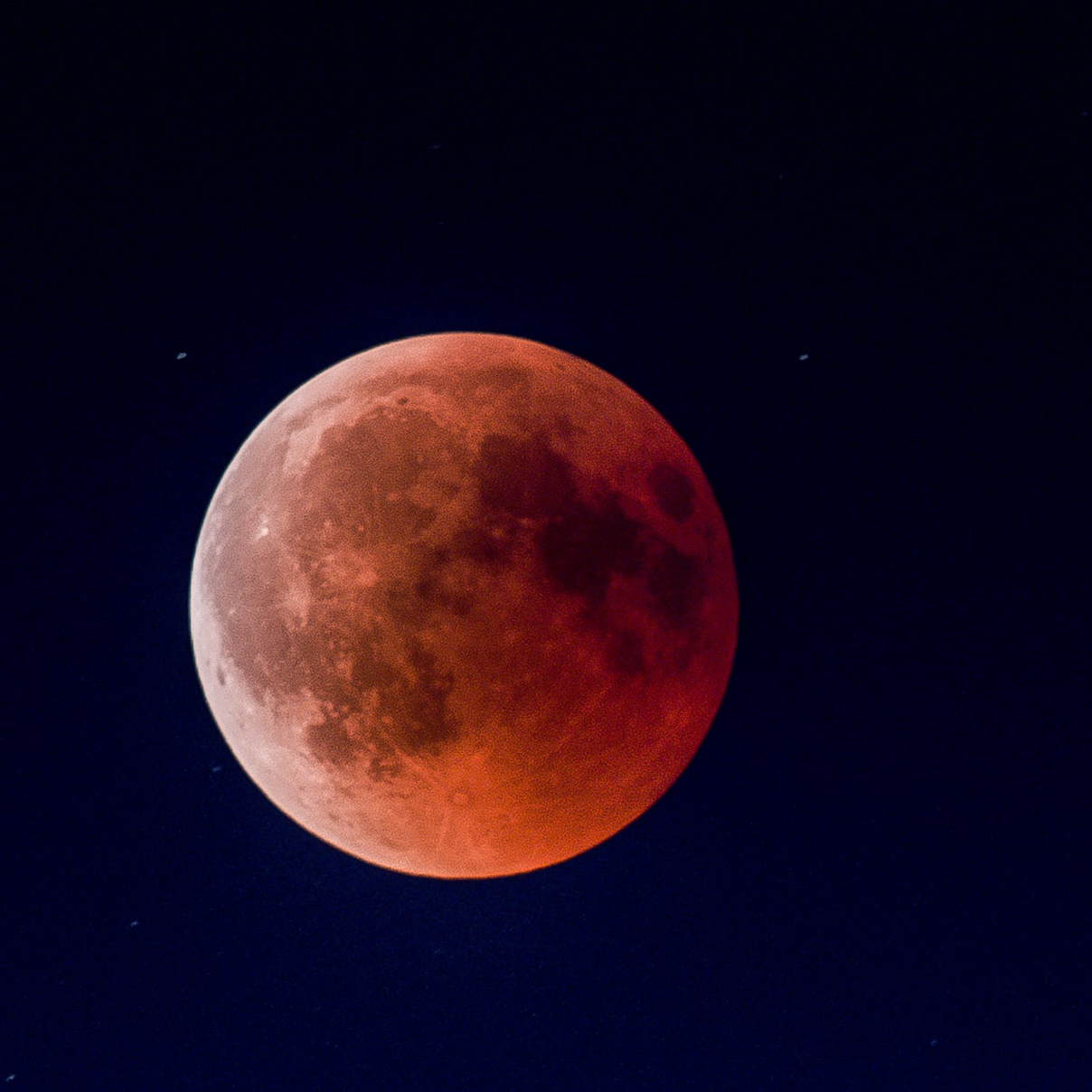 CONFIDENTIAL, CANDID CONVERSATIONS
Real, brave, human conversations at the intersection of life and work, with people who are going through it alongside you. Space for layered conversations that build over time, month over month both in real time and in our online portal you can access on your own time.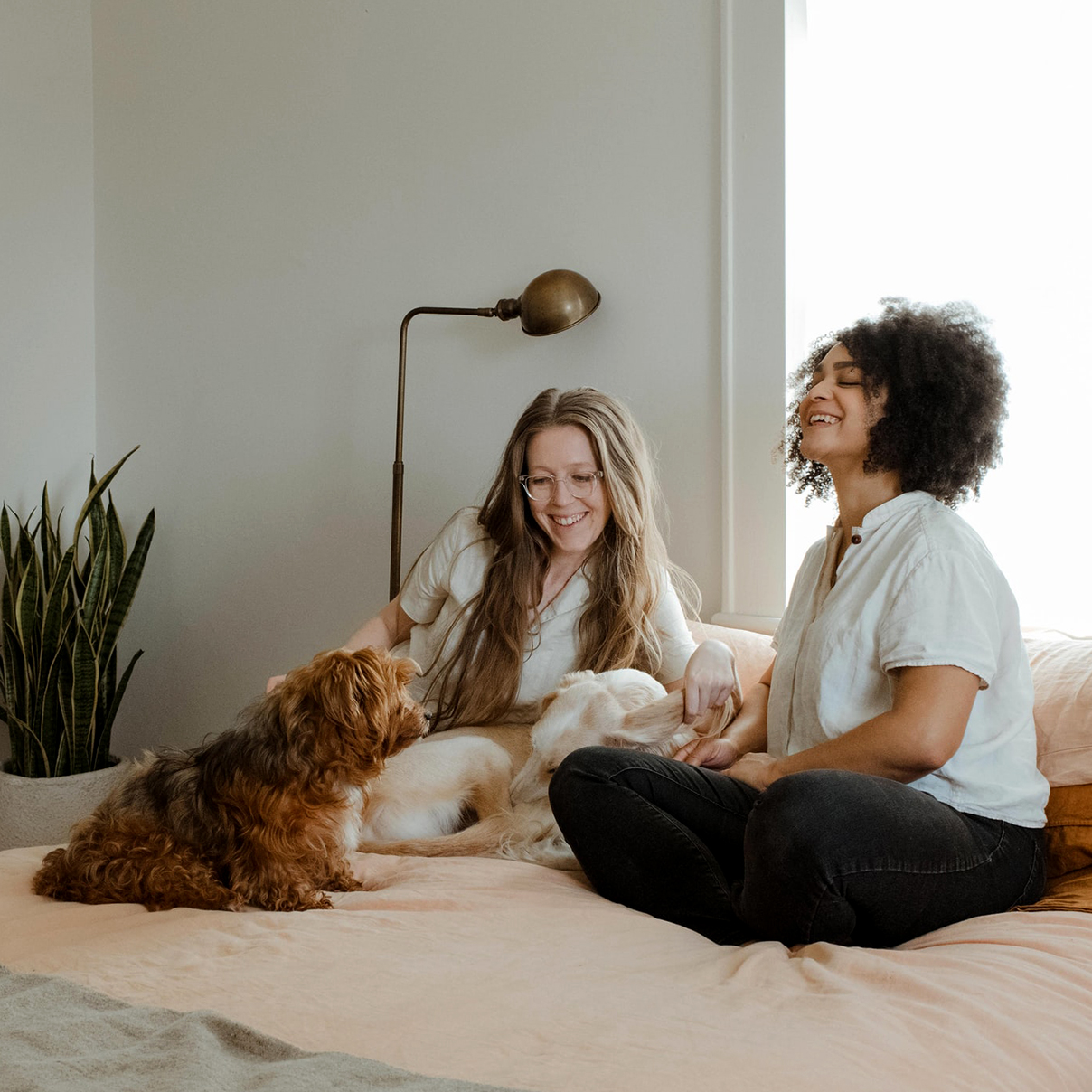 INTEGRATION OF LIFE + WORK
Show up messy and real. Don't leave parts of yourself behind. There are too many boundaries and edges in how women are supposed to "perform," and we need to strip back those layers to find who we really are, and lead from there.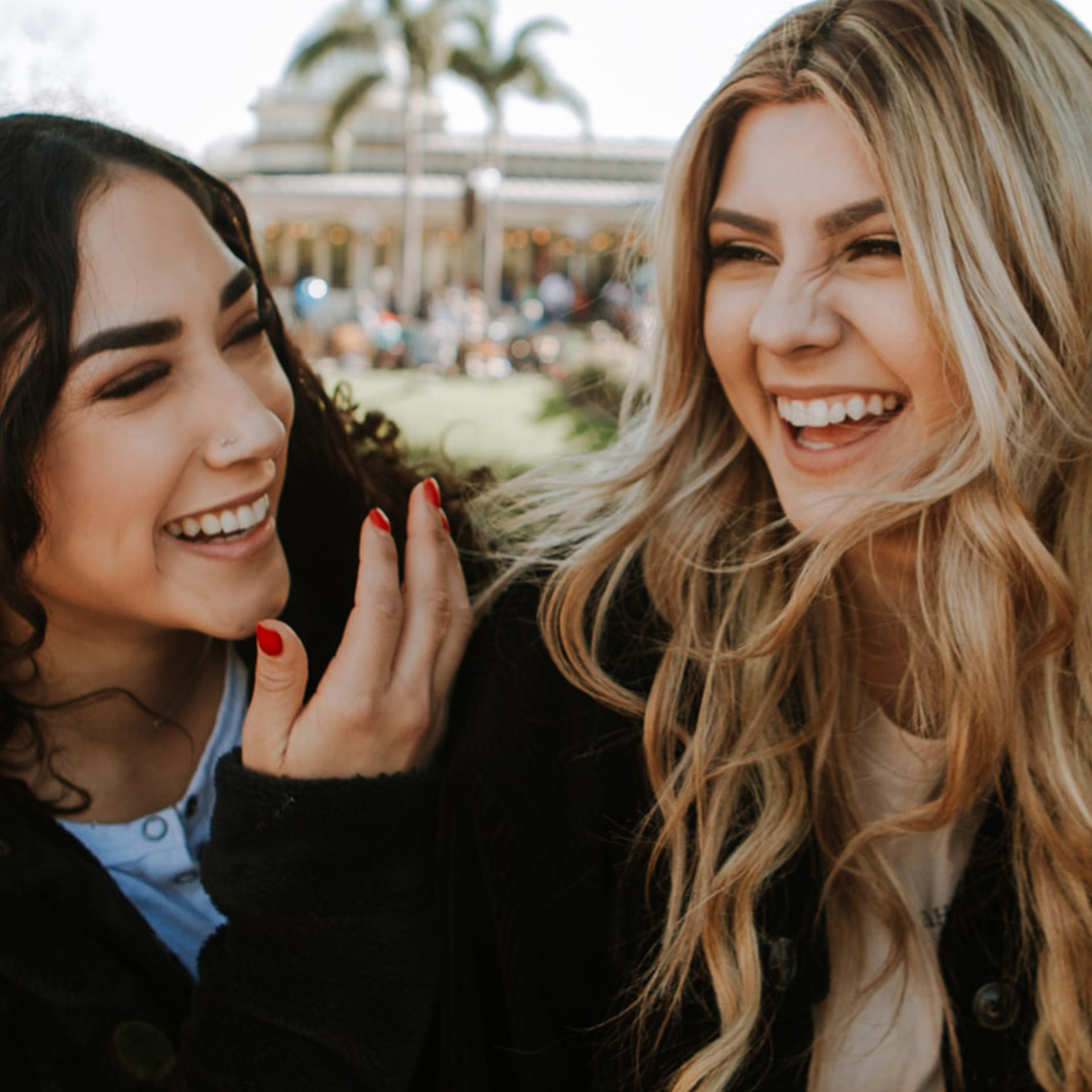 STRONG CONTAINERS FOR GROWTH
Our frameworks, ground rules, and core values create a strong container for growth. Many people even adopt and share our models, refining them for their own teams and in their own styles!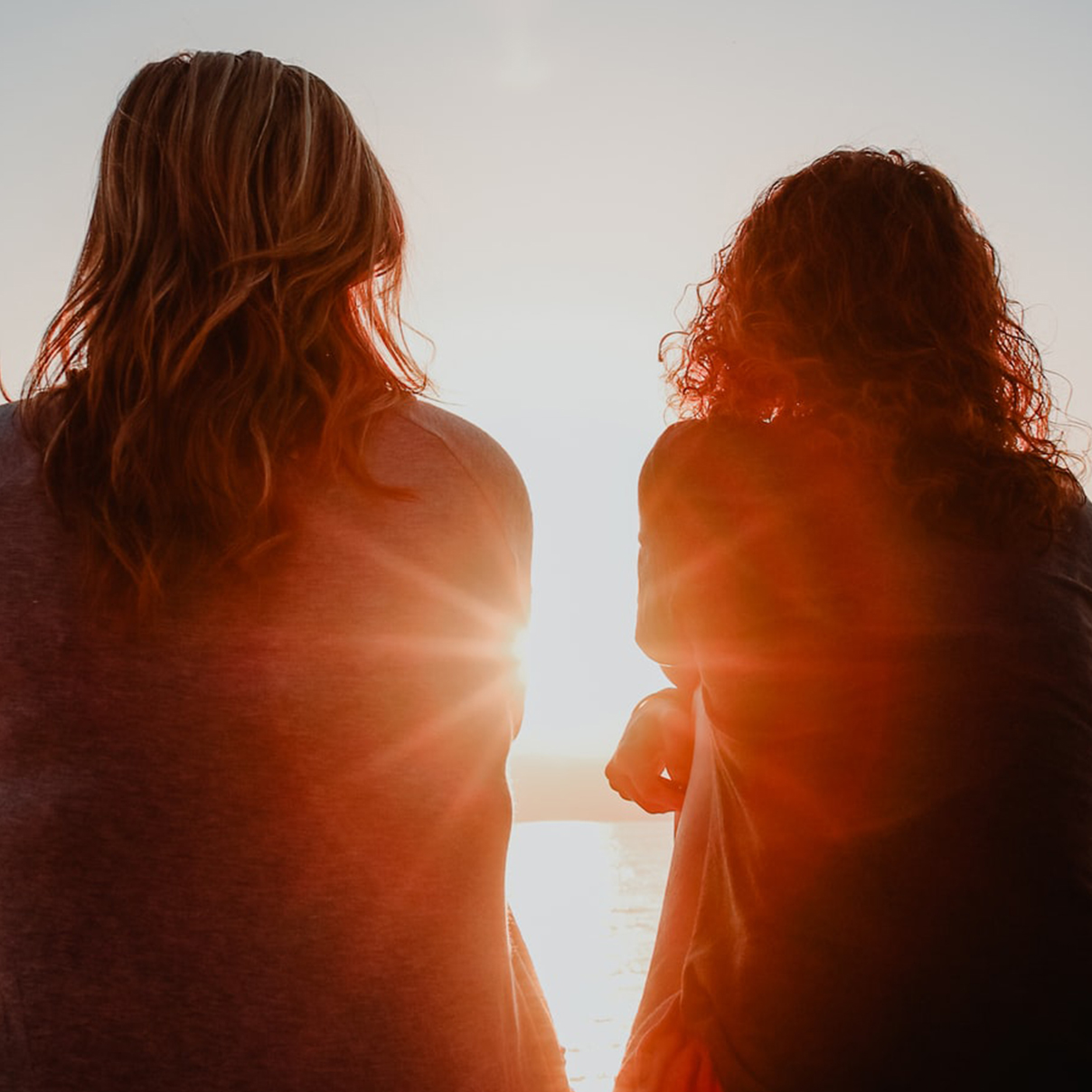 LEADERSHIP DEVELOPMENT
The intimacy and confidentiality of the group sessions creates a container for your leadership growth. We support your growth and give you guidance as you implement new tools, frameworks, and mindset approaches. Show up once a week for a year, and grow into the next version of yourself.
Extras
During the program, you'll also get complimentary access to last year's guest teacher recordings, plus our library of how-to guides and mini-books—all as part of this membership. My ask of you? Take only what you need, and customize it so it suits you perfectly.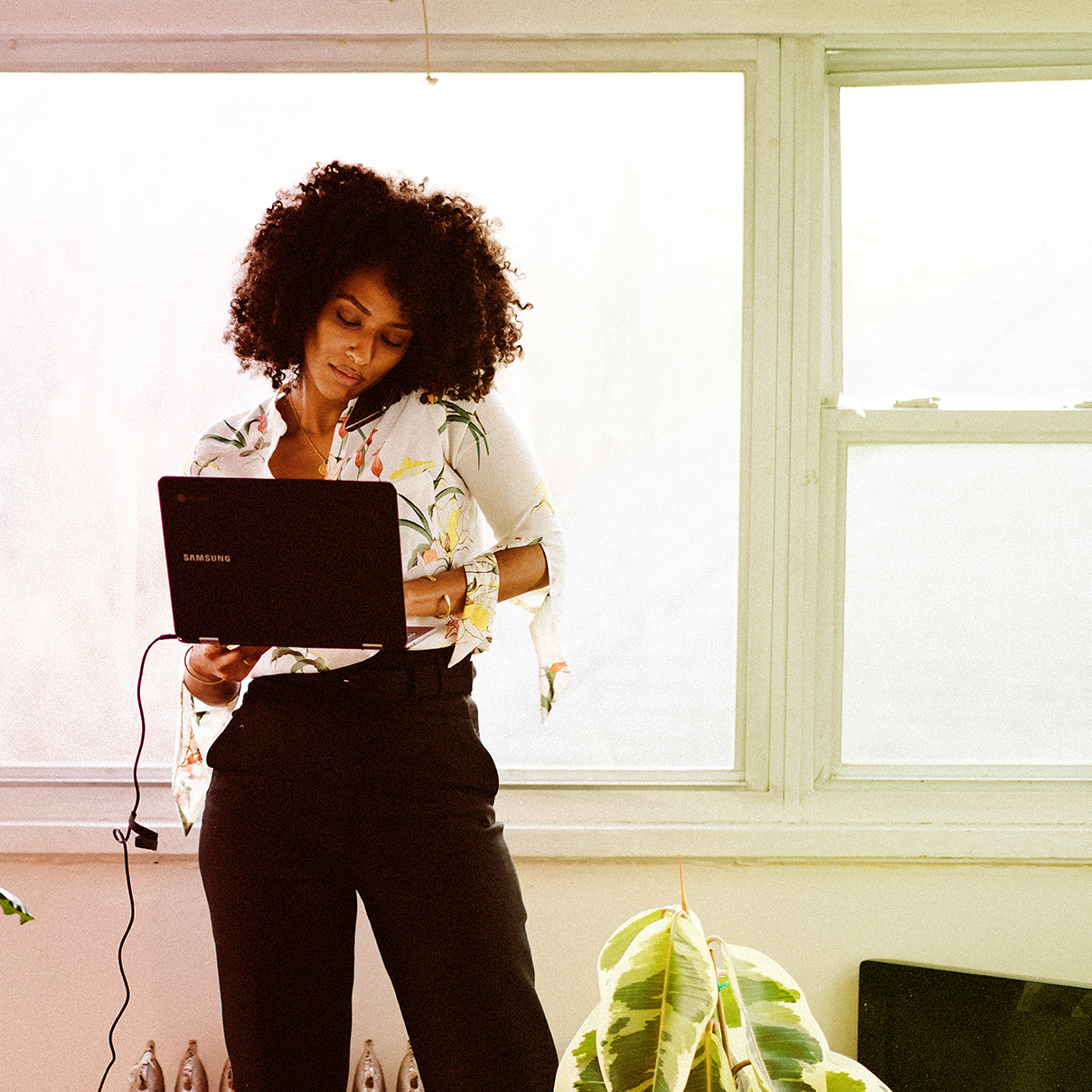 NINE BRILLIANT GUEST TEACHERS—ONE PER MONTH
We're as wise as the council we keep. Join us as we invite guest leaders and experts to share tactical advice on business building, leadership, parenting, and more. Each month, I invite a brilliant strategist, leader, or business owner to sit down with me in a vulnerable, deep-dive conversation about issues important for entrepreneurship, business, and parenting.
Recorded and shared in our online portal. Then, we chat it up about our reflections and reactions in a dedicated Voxer channel throughout the month.
MONTHLY BOOK CLUB
If you enjoy reading together, we'll have one new book each month to share and read alongside each other throughout the year. For those of you who don't have time to read, we'll share shorter articles, quotes and questions so you can follow along in the club, even if you didn't have time to read all the books. The last weekend of the month, we'll have a casual book-club in our Slack channel around the book of the month. Scroll down to see what books we're reading!
Held in a virtual Slack room.
Don't know Slack? Don't worry. We'll teach you.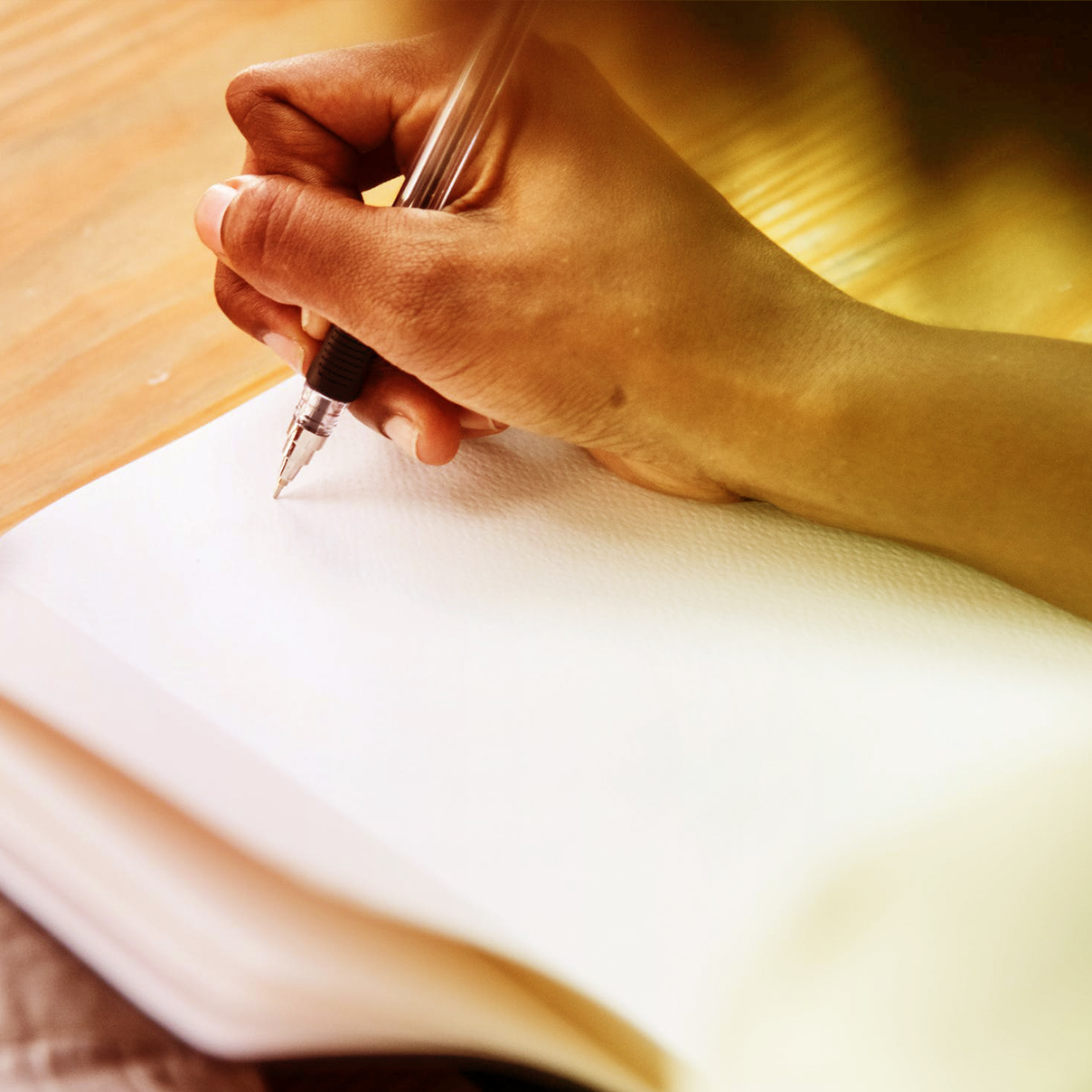 CONVERSATION + JOURNAL PROMPTS
Each month, I'll introduce a new theme and topic for discussion: from clarity to soul to loss to love, we'll go there. This is the place for us to talk about all of it.  We're not afraid of real talk or depth. But getting to the good stuff can be hard.
That's why I lead us into it—I'll kick it off with an audio message to introduce the theme and a journaling prompt for you to write about your own experiences with our topic. Then, I write weekly nudges to bring you from the daily whirlwind back into your heart and soul to find mental clarity and go deeper. 
Available on-demand, play and read at any time.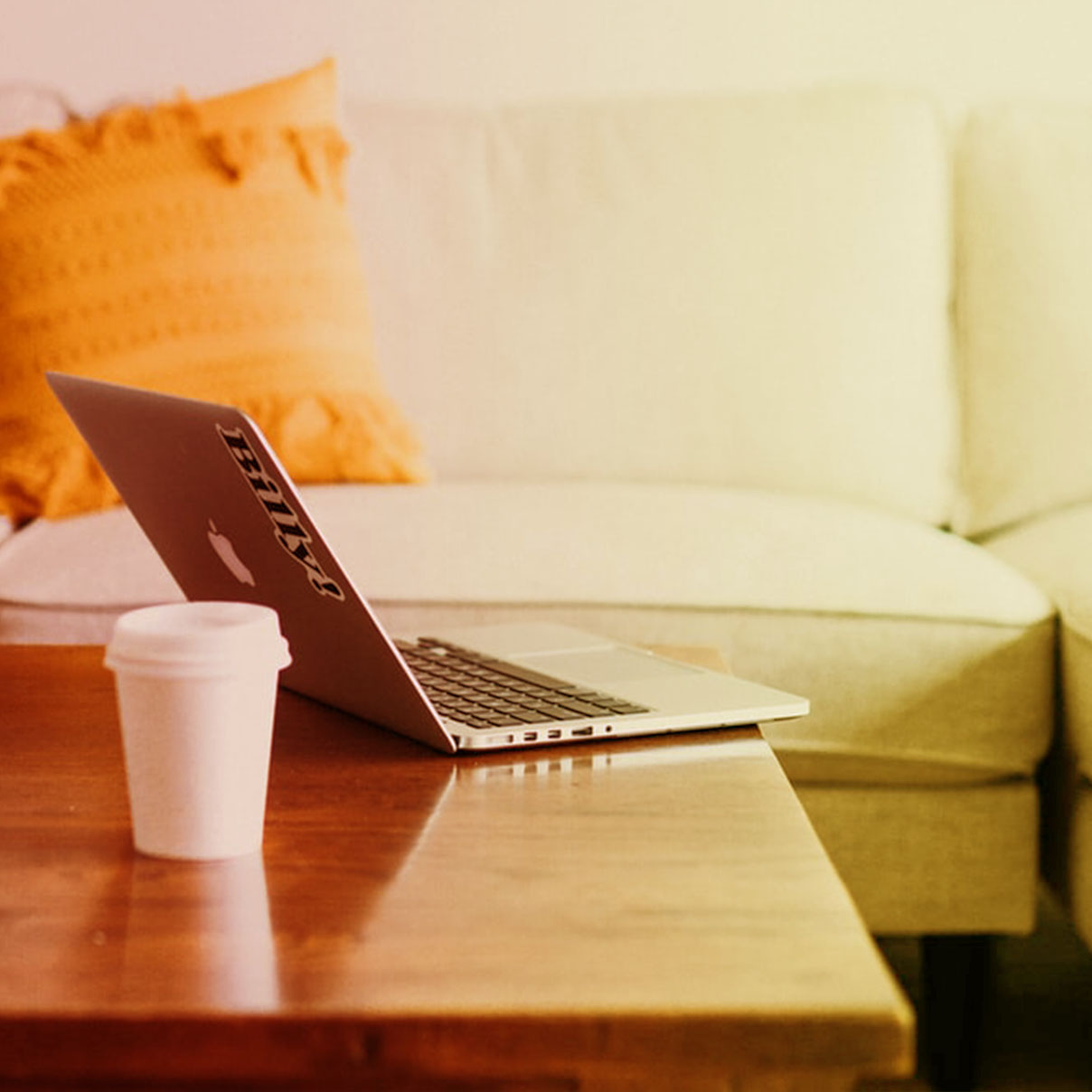 PRIVATE ONLINE DIGITAL SPACE FOR THE COMMUNITY
A private Mighty Networks portal for members of the group only. This will be a space for you to connect with other members, post questions, and have ongoing connection. Every week, there will be a community prompt posted. I'll lead us with question prompts. This works across web and mobile devices.
Always available, digital space for our community only.
Sarah will be in the channel once weekly, often more.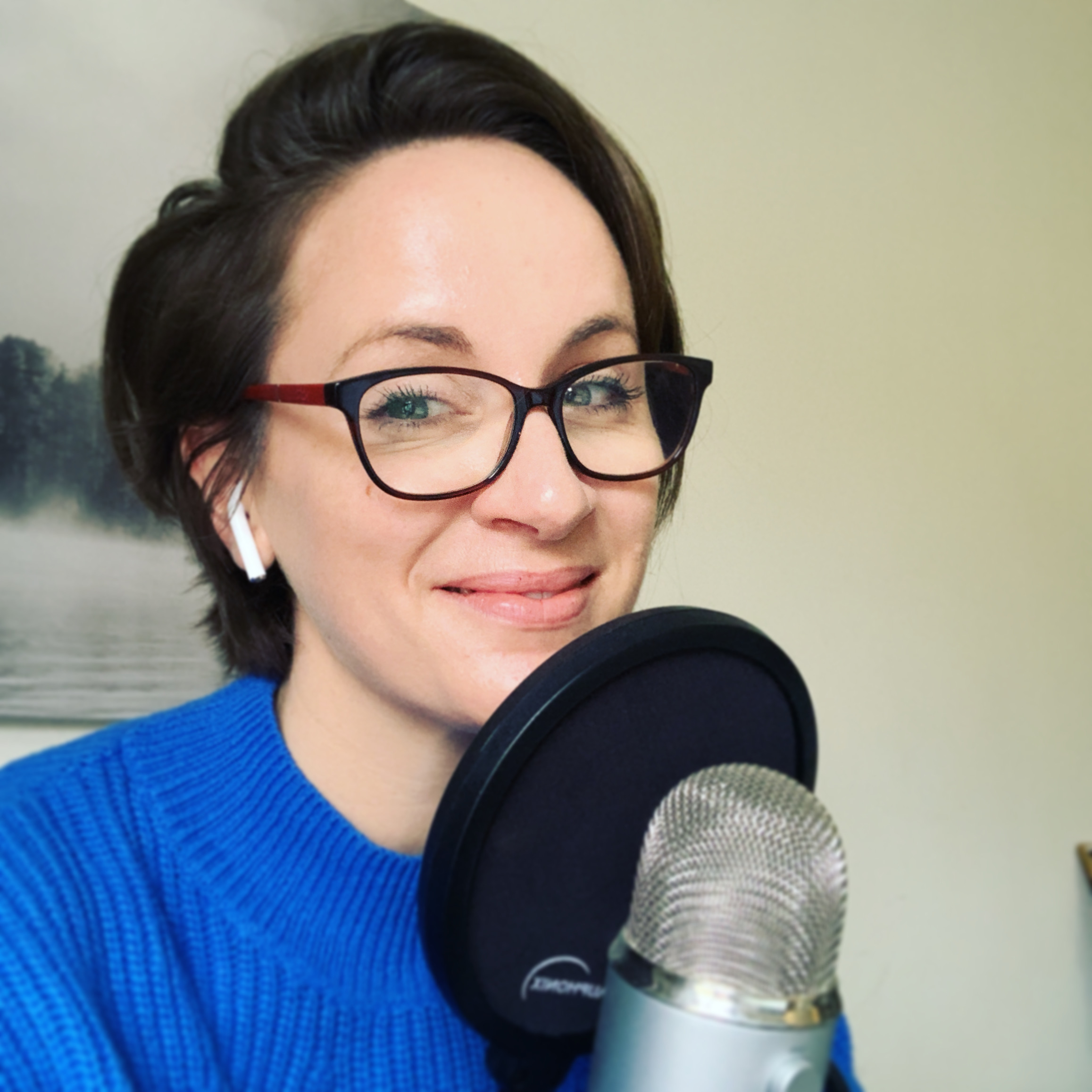 ASK-ME-ANYTHING PODCAST WITH SARAH
Want my brain on a puzzle? Curious how I solve something? Each month I'll answer your trickiest Q's on a private podcast. Submit your questions—from business to marketing to parenting and more—and I'll record an in-depth, thoughtful answer to help you move forward.(Plus, you'll get access to the archives, too.)
One new episode each month. Download and listen whenever—a private podcast while you do laundry, dishes, workout. You do you.
We want you in The Wise Women's Council with us this year.
Applications for the Wise Women's Council are now open. Early Bird applications received by January 31st are eligible for the early bird special bonuses. The final deadline to apply is Monday, February 15, 2021. Our program begins on March 21st, 2021.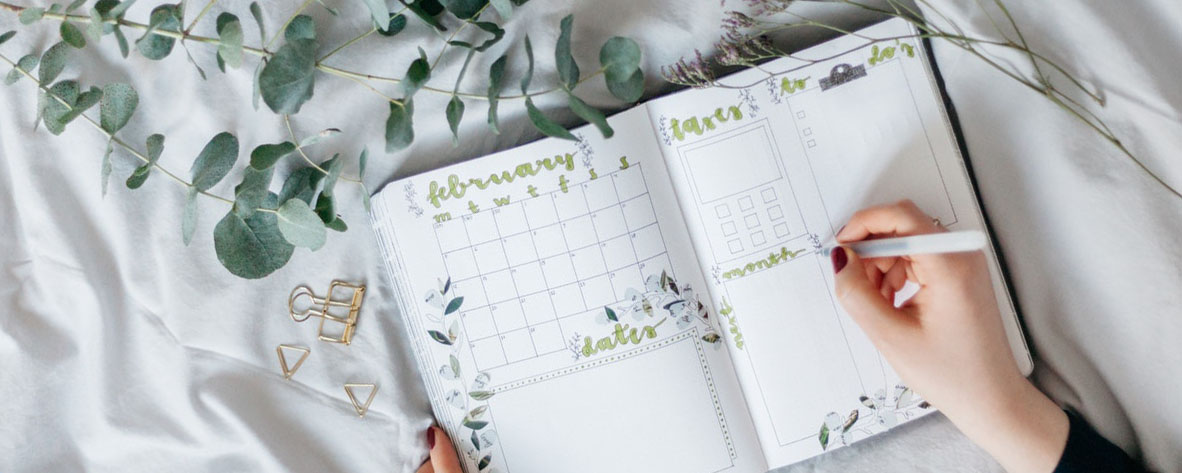 The Monthly Themes
Each month we'll dig deep into an area of study with a guided monthly theme. The monthly theme is a call to examine an area of your life, and will connect to the recommended book and conversations we spark in our community.
COMMUNITY
How we show up for each other and build true community together, and in our lives back home. Community takes many forms, and needs support to grow.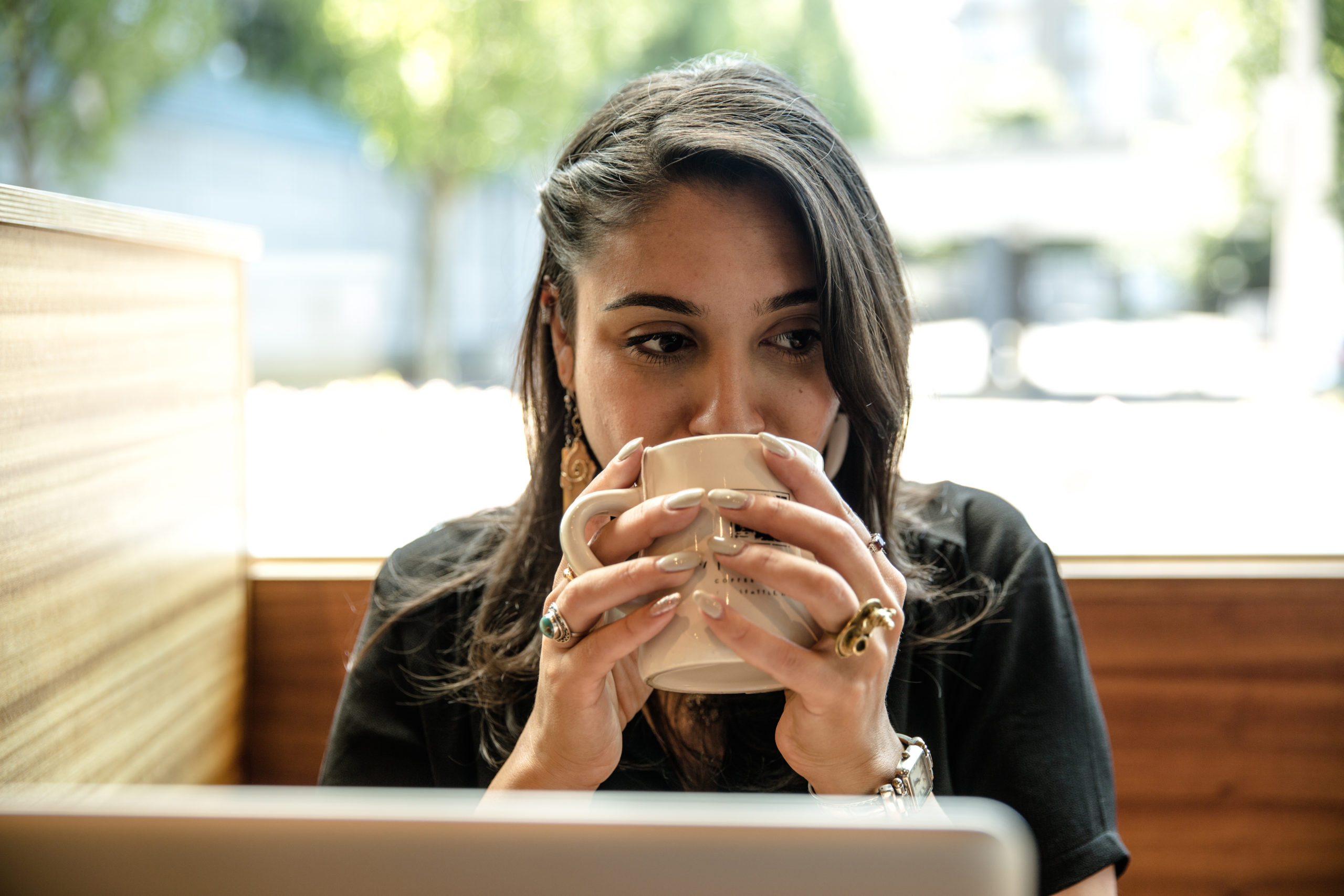 WOMEN FOUNDERS
What it's like to be a non-male founder (or a female business owner) and the specific challenges you face as a woman, and as a mother, in the work world.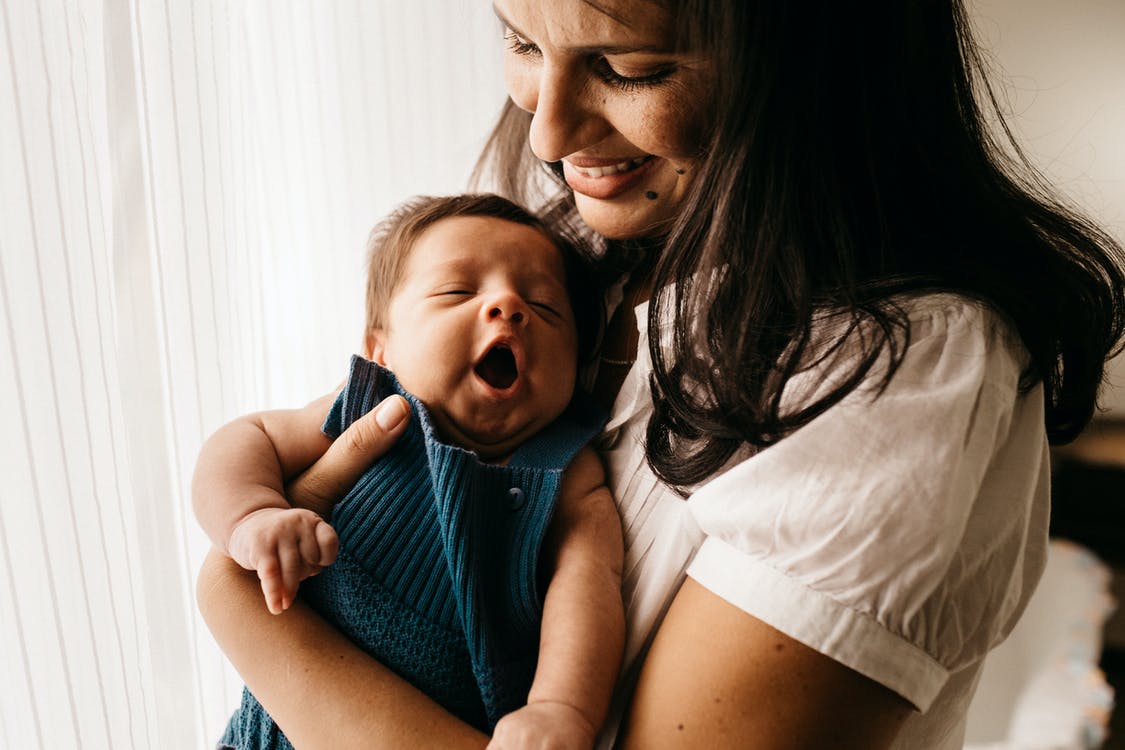 BURNOUT
When you're beyond just tired, and feel completely burned out. How it relates to emotions, and how to understand rest (especially if you're a parent).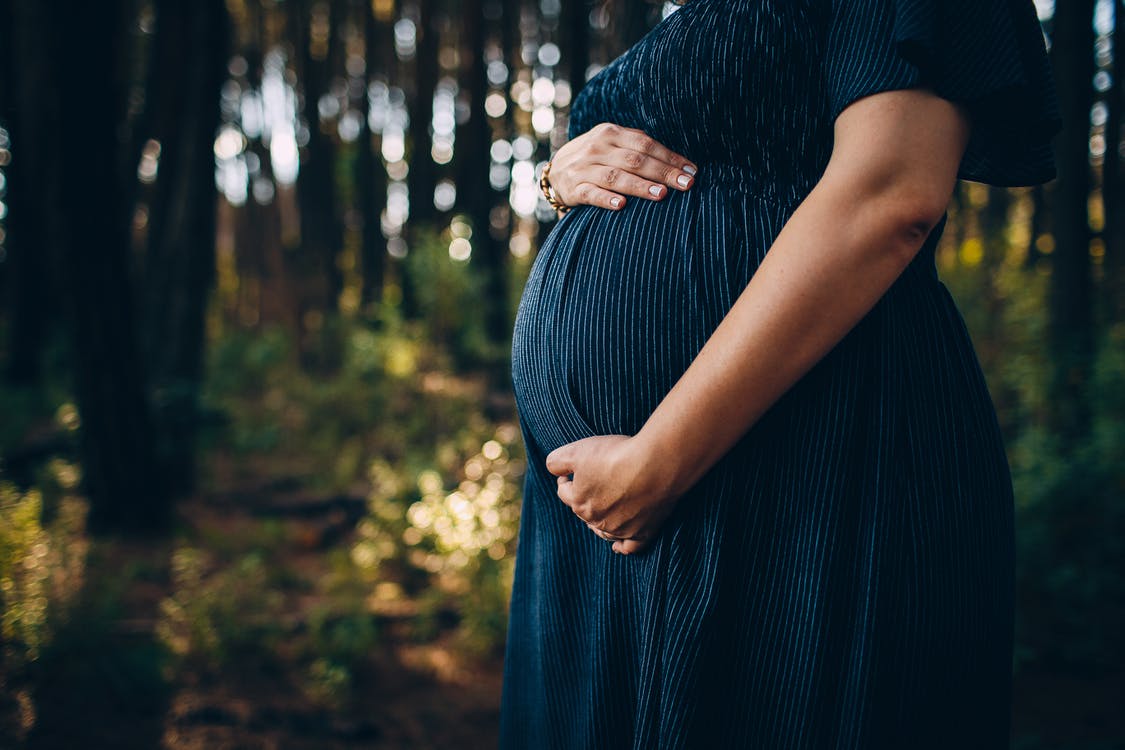 CULTURE
None of what we are going through happens in isolation. Let's look outwards, towards the fishbowl we're swimming in, and see the landscape of our lives more fully.
VISIBILITY
Sharing your work, showing your work, and growing your business and profile. Finding the right path for your professional growth and expanding your presence.
PLEASURE
Finding space for our own pleasure and joy, across all spectrums of our life, and what routinely holds women back from experiencing or acknowledging true pleasure.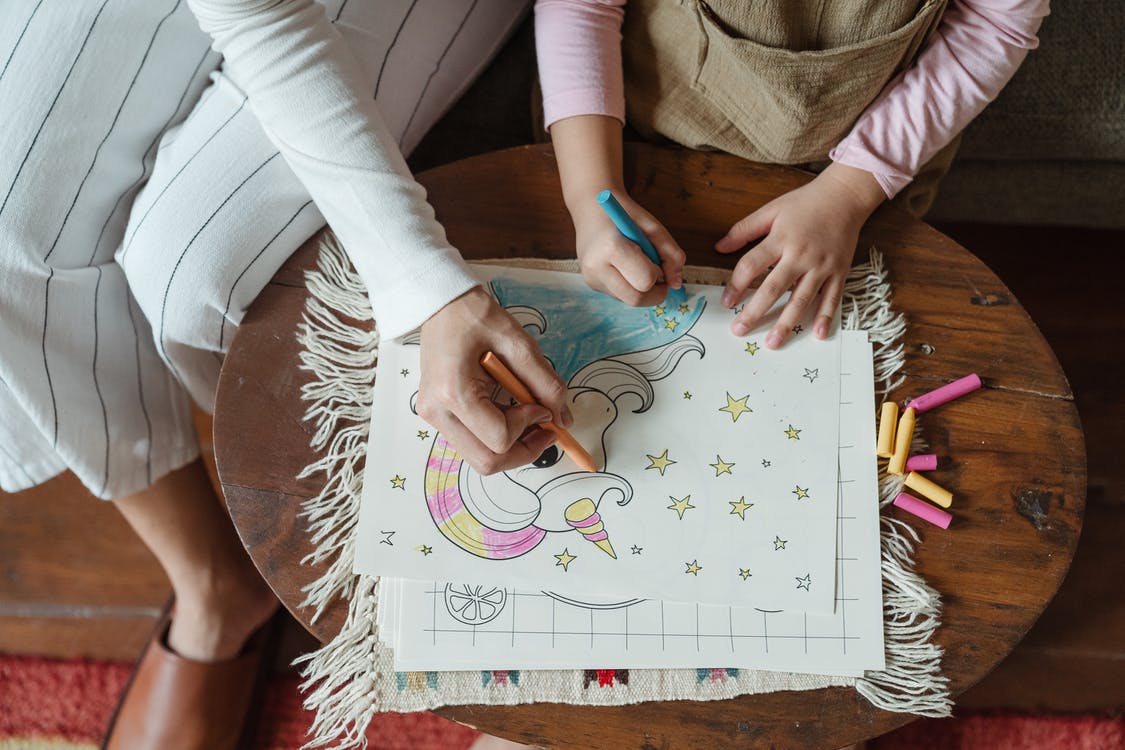 ACTIVISM
Showing up for the things that matter for you and the world around you, both quietly and publicly. Developing courage, stamina, and resilience, taking big leaps.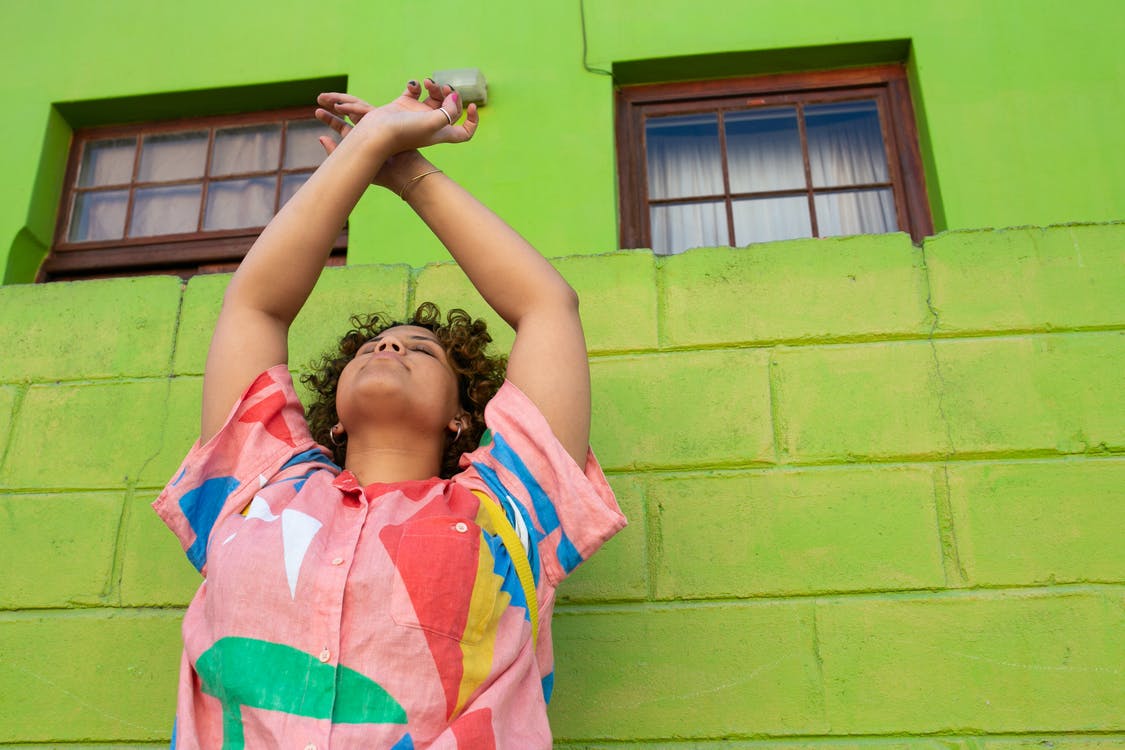 ANGER
Tapping into our rage, our feelings, and our anger—learning where it comes from, what it's trying to tell us, why we shouldn't ignore it, and what to do with it.
RELATIONSHIPS
How our relationships change and how they change us—whether it's partners, parents, or children, these relationships challenge us and change us.

Sometimes you need someone on the outside to look at what you're doing to provide clarity.  Every year I invite guest teachers—experts in our themes, and brilliant minds thinking about business, growth, marketing, feminism, and more—to join us and share their wisdom in a private session for this mastermind. Here's a sampling of some of the teachers that have joined us over the past few years. New guest teachers for the 2021 class will be announced on our blog.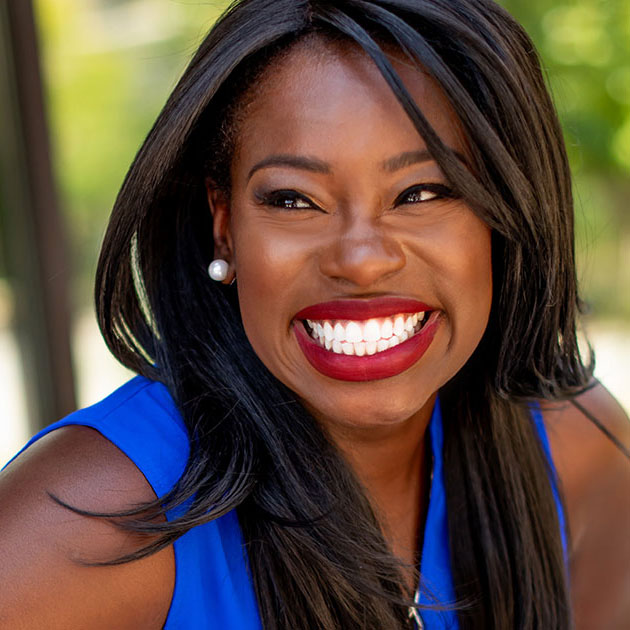 NICOLE WALTERS: MONEY & SCALE
Nicole Walters is a former top-selling corporate exec who quit her six-figure sales job and built a million-dollar business in one short year. She knows entrepreneurship, scale, and how to build a rich life.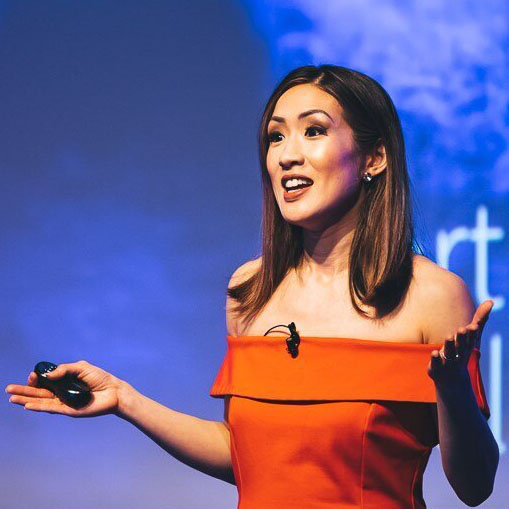 RENEE ST JACQUES: EMOTIONAL INTELLIGENCE
What is EQ and how does it differ from IQ? Speaker, psychologist, and executive coach Dr. St Jacques teaches highly driven executives how to tap into emotional intelligence skills and become great leaders.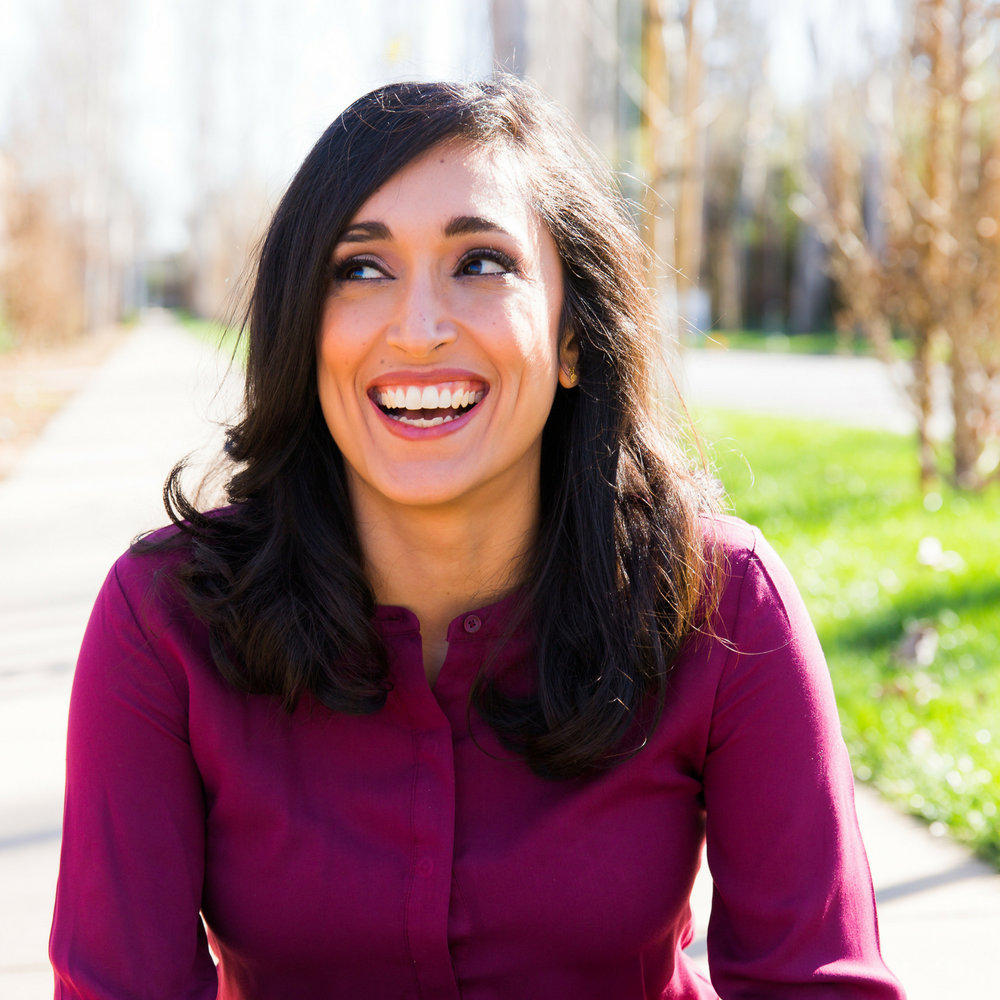 PARIJAT DESHPANDE: HIGH RISK PREGNANCY EXPERT
Parijat joins us to talk about structure, daily life, and leaning into what life has for you when it goes completely different than what you expect. She's the author of Pregnancy Brain, a book about the mind-body connection.
ASHLEY FEINSTEIN GERSTLEY: FINANCIAL FREEDOM
Ashley is an author, entrepreneur, and feminist who is on a mission to end inequality through financial well-being. She is the founder of the Fiscal Femme and author of The 30-Day Money Cleanse.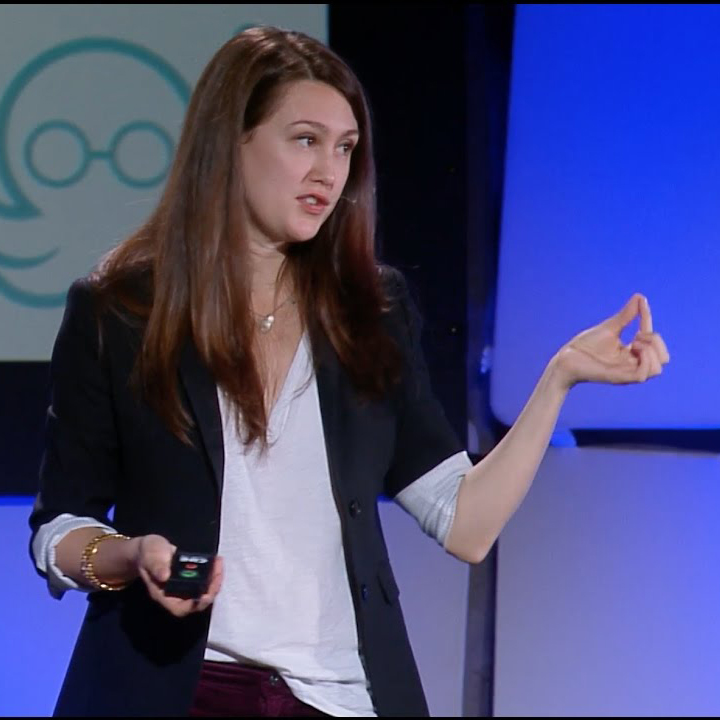 LAURA ROEDER, BOOTSTRAPPING + STARTUPS
Laura Roeder has bootstrapped multiple major businesses. She joins us to talk about scaling your business, growing it in a way that works with parenthood, and developing into a company leader.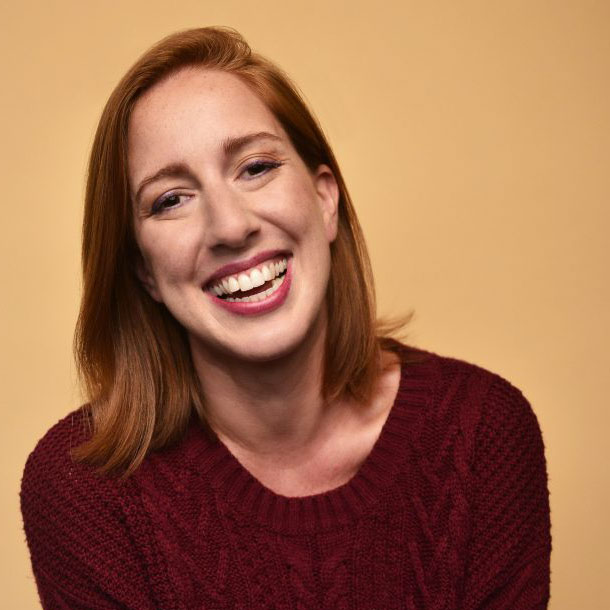 RACHEL WRIGHT: SEX, RELATIONSHIPS + MENTAL HEALTH
Psychotherapist Rachel Wright is recognized as one of the freshest voices on modern relationships and sex. She is an experienced speaker, group facilitator, educator, therapist, coach, and on-camera mental health, sex, and relationship expert.
MARGO AARON: MARKETING
Margo Aaron began her career as a psychological researcher and stumbled into a problem: how do you get people to care, and take actions to do the things that help them get better? That's when she accidentally ended up in marketing, persuasion, and copywriting.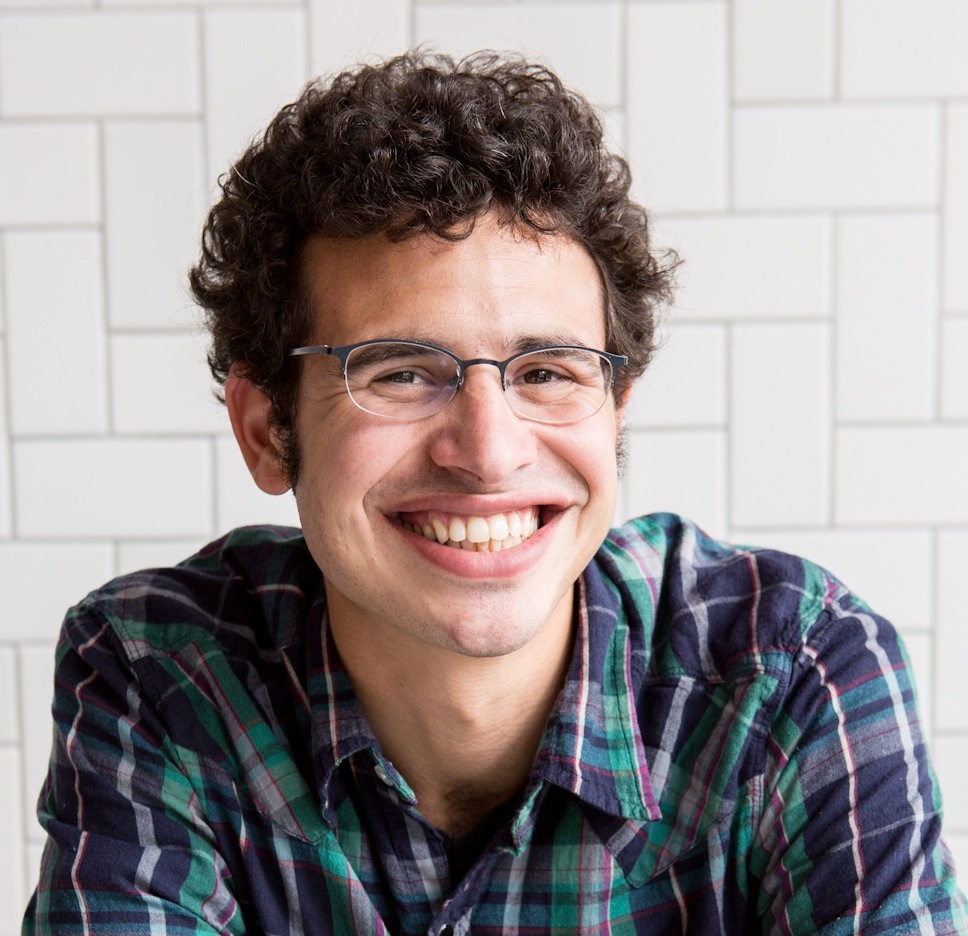 ADAM SMILEY POSWOLSKY, BUILDING A PUBLIC SPEAKING CAREER
Adam is a millennial workplace expert, keynote speaker, and bestselling author of The Quarter-Life Breakthrough  and The Breakthrough Speaker. His third book, Friendship in the Age of Loneliness, will be published by Hachette in 2021.
NAILAH BLADES WYLIE: POWER + PLAY
Nailah Blades Wylie is a Life & Leadership Coach who helps women tap into their power and build lives that are whole, good, and full of possibility. She started Color Outside as a safe place for women of color to come together and explore the outdoors.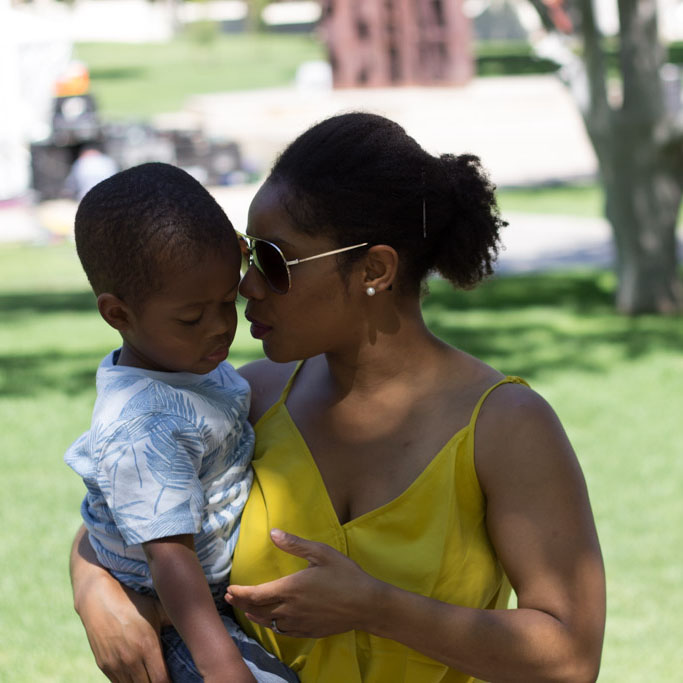 AMBER ANDERSON: WOMEN + IDENTITY
Amber Anderson is also a creative, a strategist and co-founder of Tote + Pears, the agency that designs and markets products, services and experiences for women and their families. Amber helps businesses and brands connect with women authentically by highlighting the multidimensional experiences that shape their identities.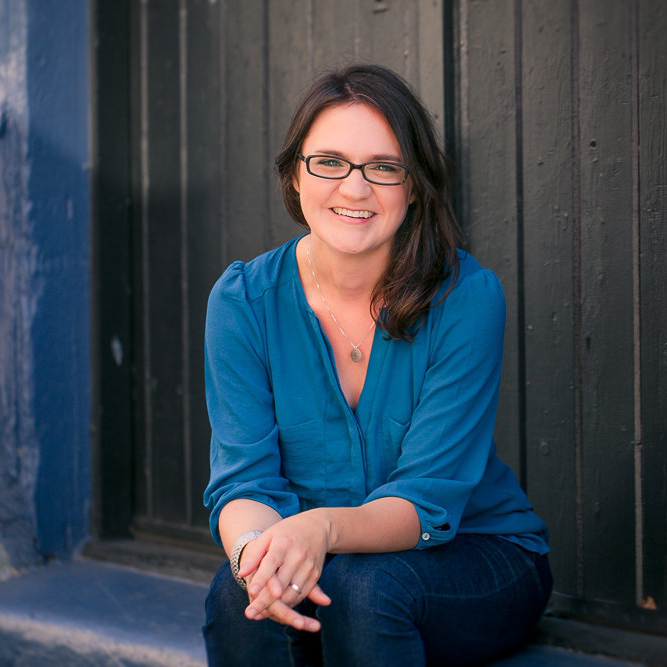 ANNA LAMAN: MESSAGING STRATEGY
Anna is a messaging coach for freelancers, consultants, and other solo entrepreneurs. Part business coach and part writing coach, she helps people become more articulate, confident, and purposeful in communicating about their work so they can attract better clients.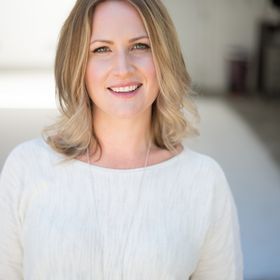 CHELA DAVISON: LEADERSHIP CALLING
Chela Davison is an Integral Master CoachTM teacher, writer and speaker. She works with those making change and seeking change: renowned authors, entrepreneurs, coaches and leaders in the field of human development.
Meet Your Coaches
If you opt to go deeper with personalized coaching, you'll be assigned to a small group of six to eight people for added clarity, support, and personalized feedback and growth.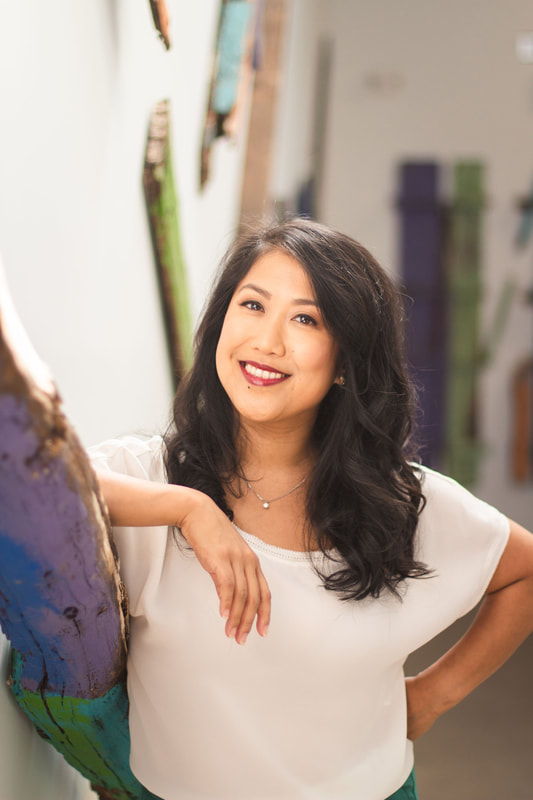 Michelle Florendo
DECISION ENGINEER & COACH FOR TYPE-A PROFESSIONALS
Michelle Florendo is a personal and executive coach for Type-A professionals known for her analytical approach to coaching. With a BS in Management Science and Engineering from Stanford University, and an MBA from UC Berkeley's Haas School of Business, Michelle uses a blend of decision engineering, design thinking, and lean startup principles to help her clients map their path forward.
Michelle teaches driven professionals how to use the principles of decision engineering to craft careers that energize them. She has lead workshops at the Haas Berkeley Women In Leadership Conference and guest-taught on career decision making in Stanford's famous Design Your Life course. She served on the inaugural coaching team for Seth Godin's altMBA, is a founding member of the Forbes Coaches Council, and is an adjunct faculty member at New Ventures West.
In 2010, while at UCBerkeley for her MBA, she received an award for her work as a leadership communications coach. In 2015 she was selected for the FWN Global 100 list of most influential Filipinas in the world for her work providing professional development to underrepresented groups in the corporate sector. In 2016 she was published in an anthology of women's leadership stories, Disrupt 2.0.
Michelle has been a part of The Wise Women's Council for three years and was interviewed on The Startup Parent Podcast multiple times for her expertise in decision analysis.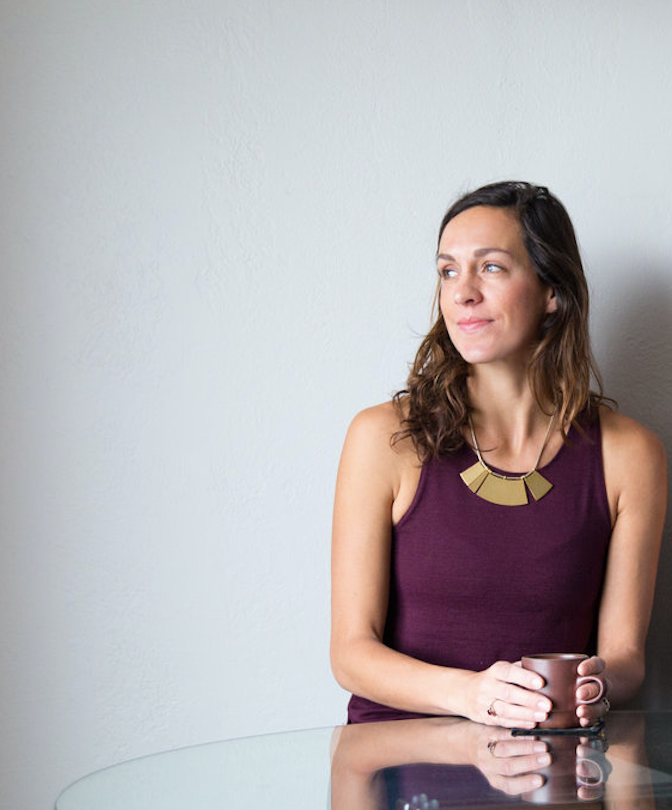 Cary Fortin
STORYTELLER, AUTHOR, AND Co-FOUNDER OF NEW MINIMALISM
As a writer and creator, Cary has a deep love for people striving to make beautiful, useful, and kind things for the world. She approaches both life and work with curiosity and compassion. To her, there is nothing more rewarding than telling a story that enlightens, entertains, and connects. Whether you're an individual with a big dream and post-it business plan or a growing startup, she can help you uncover your brand stories, cultivate trusting and authentic relationships with your ideal clients, create a website that engages, craft courses and products that sell, and more.
Cary has worked as a writer and creative director for individuals and small businesses. She's worked for tech startups, small businesses, non-profits, and entrepreneurs. Her work has been featured in The New York Times, The Washington Post, Forbes, Mind Body Green, Startup Parent, Sunset Magazine, and Design Sponge.
With a background in entrepreneurship and psychology, she knows what it takes to be memorable while staying authentic. Her requirements: you're committed to doing big, beautiful work for yourself and for the good of others.
Cary's passion for social justice, women and parents' well-being, and sustainability drives her personal and professional life. She has been a part of The Wise Women's Council for three years and was one of the guest co-hosts of The Startup Parent Podcast for The Friendship Series.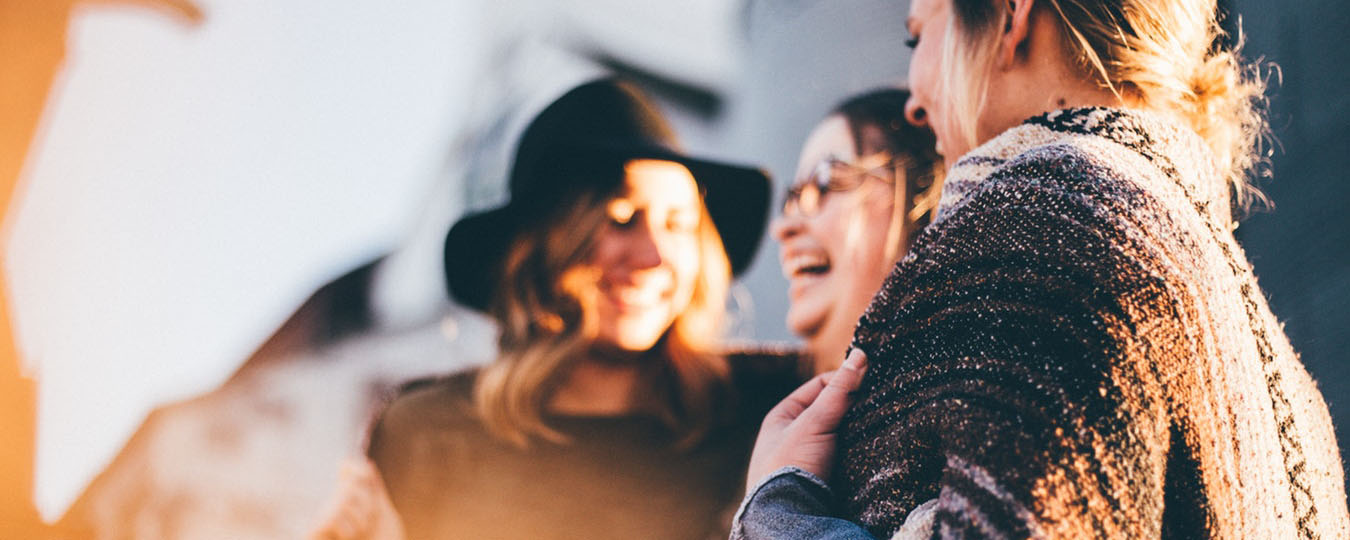 Hey, I'm Sarah Peck, creator of Startup Parent and the Wise Women's Council.
Writer. Entrepreneur. Swimmer. Mama to two boys. Lover of books. Host and creator of Startup Parent.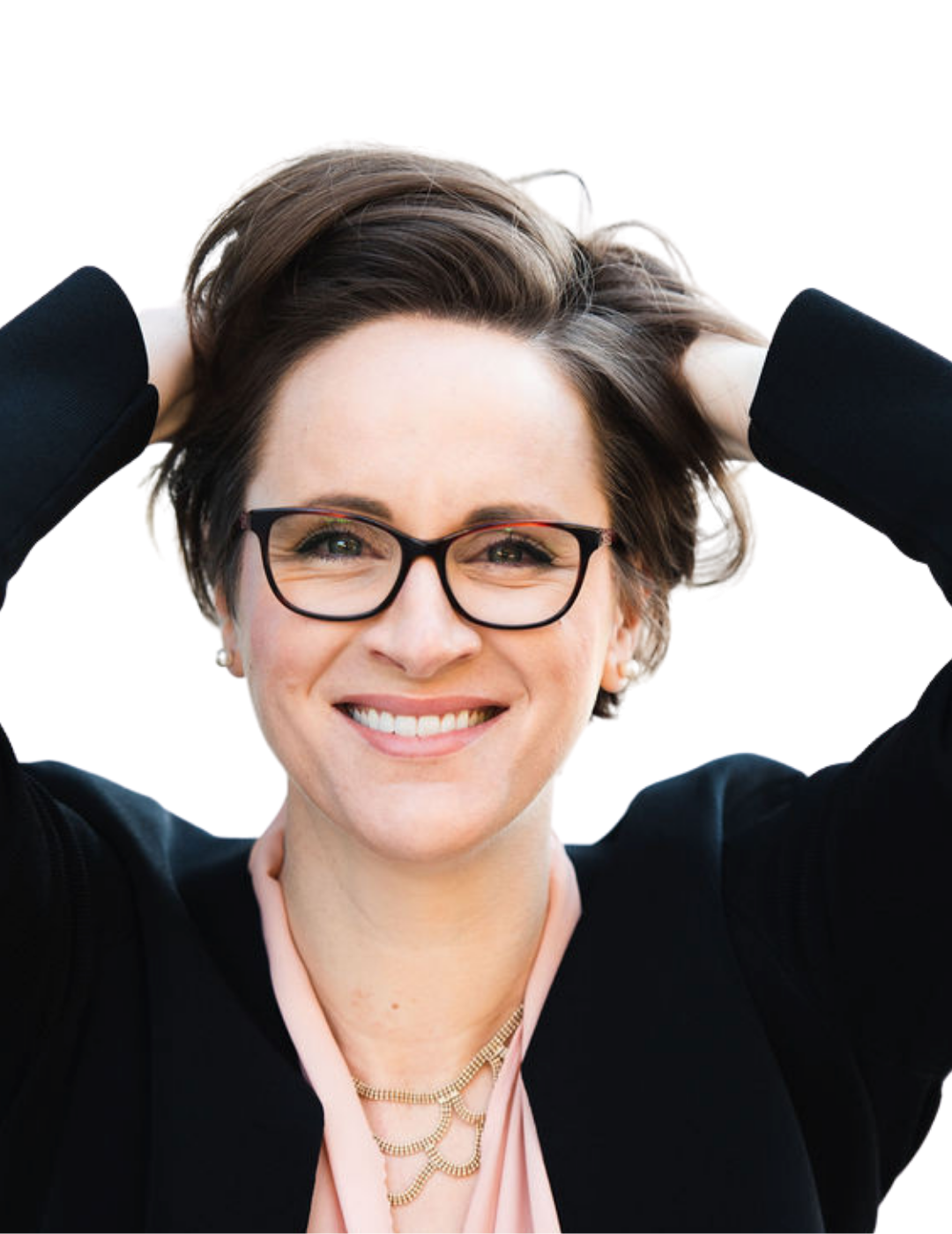 Thanks for being part of the magic that is Startup Parent.
I help women entrepreneurs and female founders navigate pregnancy, parenting, and leadership. I'm the founder and executive director here at Startup Parent, and I'm the host and guide of this community.
If we haven't met before, I've been hosting retreats, masterminds, and programs for women and entrepreneurs for over a decade. Whether it's in-person or online, small or big—you name it, I've done it. I know that I'm here in this world to connect people: to new ideas, to fellow humans, to new friends.
I love gathering people together and bringing like-minded people into great spaces to go deep and to grow.
I have a few core life philosophies that I strive to live up to each and every day.
The first is a commitment to growth, which means making your self the best place you can to be, since we are embodied selves. Another is experimentation, and knowing that you don't have to do things the way they've always been done. "Try it and see" is a phrase we use often in our household.
I don't see work, community, and health as separable: for my entire life, I've been an athlete. I am a 20-time All American swimmer and I swam the "Escape from Alcatraz" nine times, once without wearing a swimsuit to raise $33,000 for charity: water. I'm incredibly driven, and I asbolutely love doing new things and meeting new people. But my drive has edges—it must be internal, rooted, and not come at the expense of joy or presence.
Currently I live at home in New York City with my husband and our two boys. I'm a huge fan of camping, hiking, outdoor adventures, reading books, getting deeply nerdy around ideas, and hosting dinner parties at my house.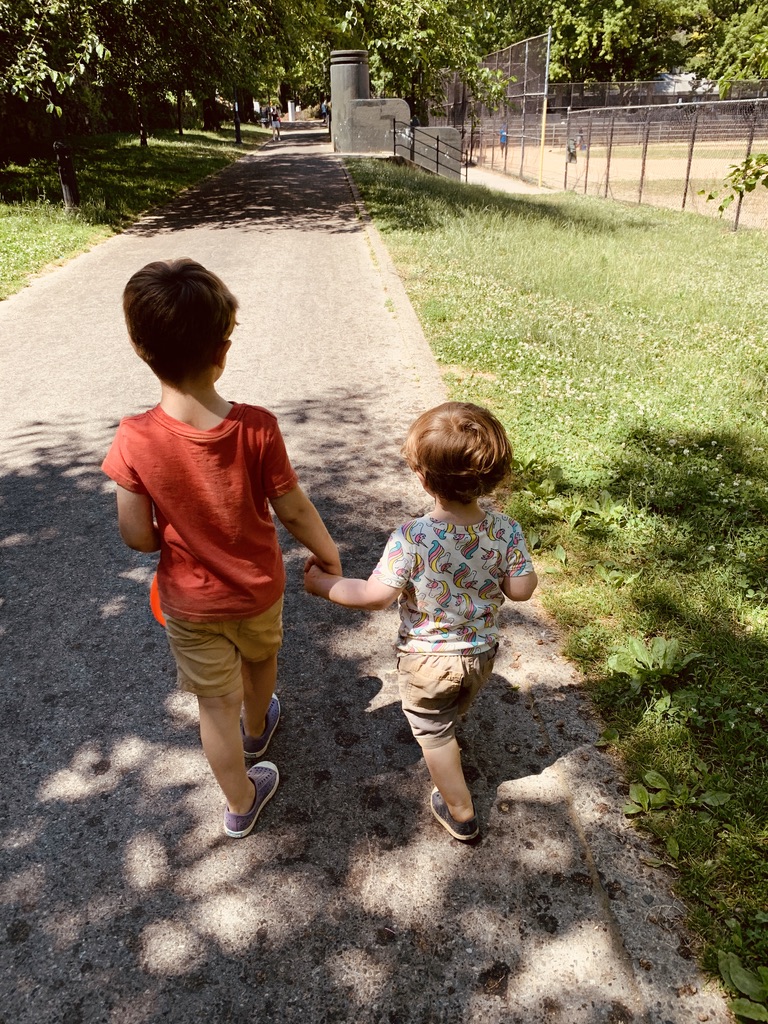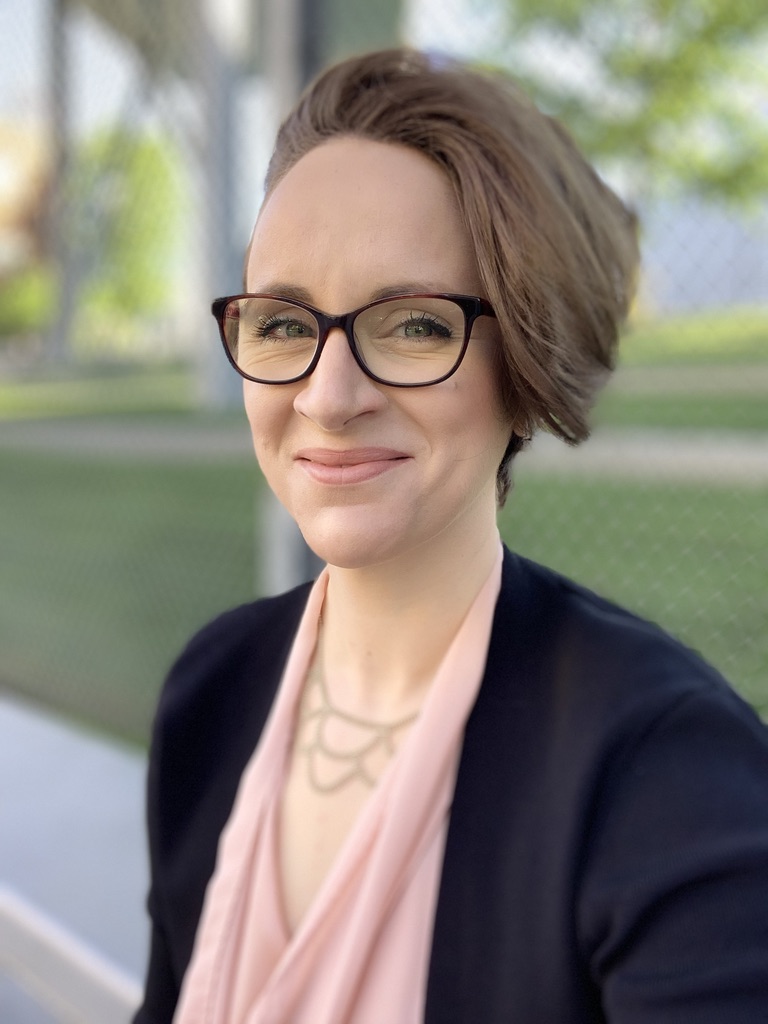 My background is in writing, marketing, and design—and entrepreneurship.
I've worked and consulted at venture-backed startups, created my own freelance company, and then founded my own company. Prior to that, I worked as a communications consultant and marketing expert for architecture companies. My work has been featured in The New York Times, Fast Company, 99U, Forbes, Inc, and more.
My professional bio includes: a whole lot of pressure to do well in science and math from a very nerdy academic family; an undergraduate degree in psychology and the study of environmental design; a master's degree in landscape architecture and regional planning; five years working in city, regional, and urban planning and design, and then a pivot to the world of writing, marketing, and storytelling.
What I learned from the world of architecture is that ideas matter, and communicating your vision for the future effectively—through drawing, writing, speaking, storytelling, and more—is something most people feel challenged by. Since then, I've been focused on helping people bring their ideas to life through words, strategy, and story.
Today I'm building Startup Parent, I coach entrepreneurs and small business owners, and I write about parenting, rethinking business design, and the future of work.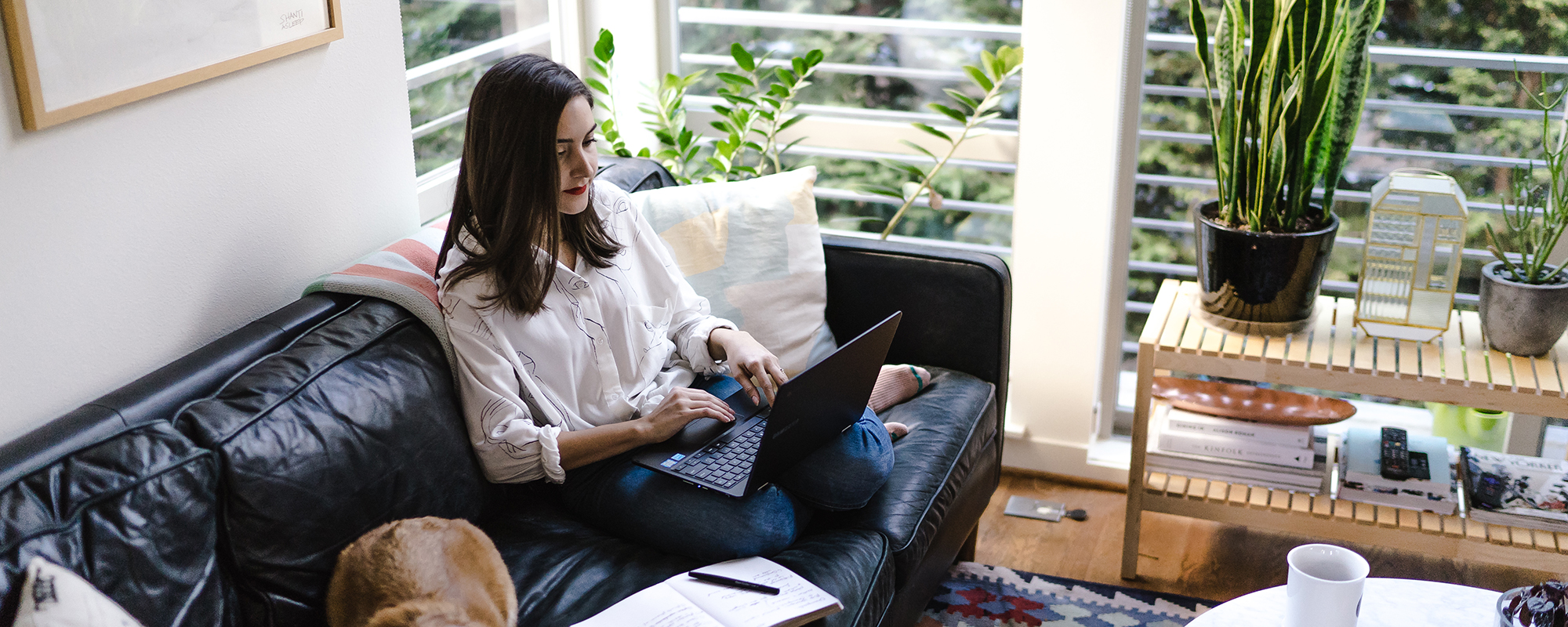 Choose the level that's right for you—this is a flexible community designed to fit into your busy life.
THE LAST THING YOU NEED IS MORE ON YOUR TO-DO LIST
That's why this community has been designed and refined over many iterations to fit the lives of most busy working parents everywhere. The content is downloadable and streamable offline. We focus on audio, on-demand, and asynchronous as much as possible—so you can listen while folding laundry-driving-running errands-whatever you've got going on. The chat room is on-demand so you can text if you're up nursing at 3am, or mute notifications til happy hour if you need sanity space.
At the core are two calls per month, the first and third week
The first week we have an all-group call with everyone, so you can pop in and meet this community of women face-to-face. Then the third week, we have a guest teacher join us to help us with specific business, marketing, and growth challenges. These are the two things each month most people try to make. If you can't make it, we record the calls and you can watch them on your own time. If you have to prioritize, try to make these two calls as often as you can. If you miss one, no biggie—watch the replay.
Everything else is available on-demand
We drop audios, conversation starters, and guest teacher bonuses in our portal so you can listen whenever, wherever. We use an online platform that syncs to iOS devices and that you can listen to on-demand, whenever you'd like. Think of it like a private podcast, just for you. We're here for you, and you don't have to "do it all" to get what you need.
You don't have to "do it all" to get what you need. Practice our philosophy and be intentional—come join to get the community, connection and growth that you need this year.
This isn't an unfocused Slack room. This is an intentional community.
I've joined a way too many Slack rooms, and when they are not moderated well, they're a pain. Too much messaging can be overwhelming, and community rooms with no guidance can be sporadic. This is not that.
I post thoughtful prompts to start conversations each week. I put a calendar slot in once weekly to respond and check in, and I recommend members to the same. Once a week, more only if you want. We take a slower pace on purpose. The coaches pop in once per week. You will find your own groove. People find they love saying hi when they need, and chat with the community whenever they have pockets of downtime in between the intensity of life—it makes them feel less alone, more connected, and laugh more. That's the goal.
You don't need to "do everything"—doing it all is not the goal.
Pick the community pace that's right for you. See two books you like in book club but want to skip the rest? Heck yes you can do that! This is not a classroom, and you won't get a grade. The measure of success for this space is whether or not you feel seen, heard, supported, and connected. Consider this your invitation to practice being intentional about what supports you right now. We need more spaces where we get to feel into what we truly want and need, rather than trying to do it all.
If you want more 1:1 support, check out the coaching options. 
For those that want to go deeper in small groups, we have a group coaching option to go deeper with an expert business and leadership coach, or you can ask us about our executive coaching packages. There are three separate levels so that you can be intentional about what's right for you and your life this year. Many of our members come in for the annual experience and then level up to group coaching in the second year.  Reach out to us if you have questions about what level is the best fit for you and your life right now.
The measure of success for this space is whether or not you feel seen, heard, supported, and connected in the year ahead.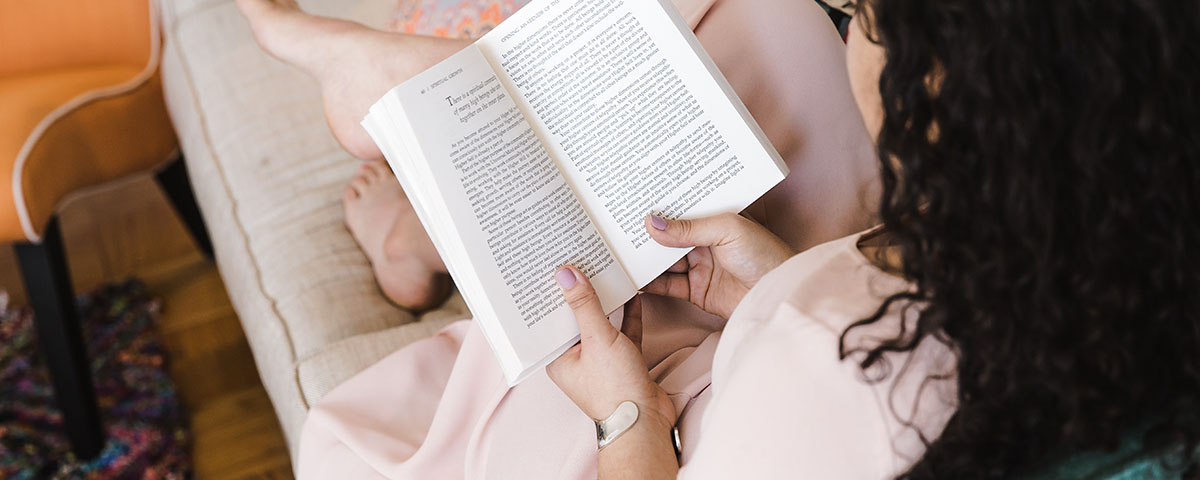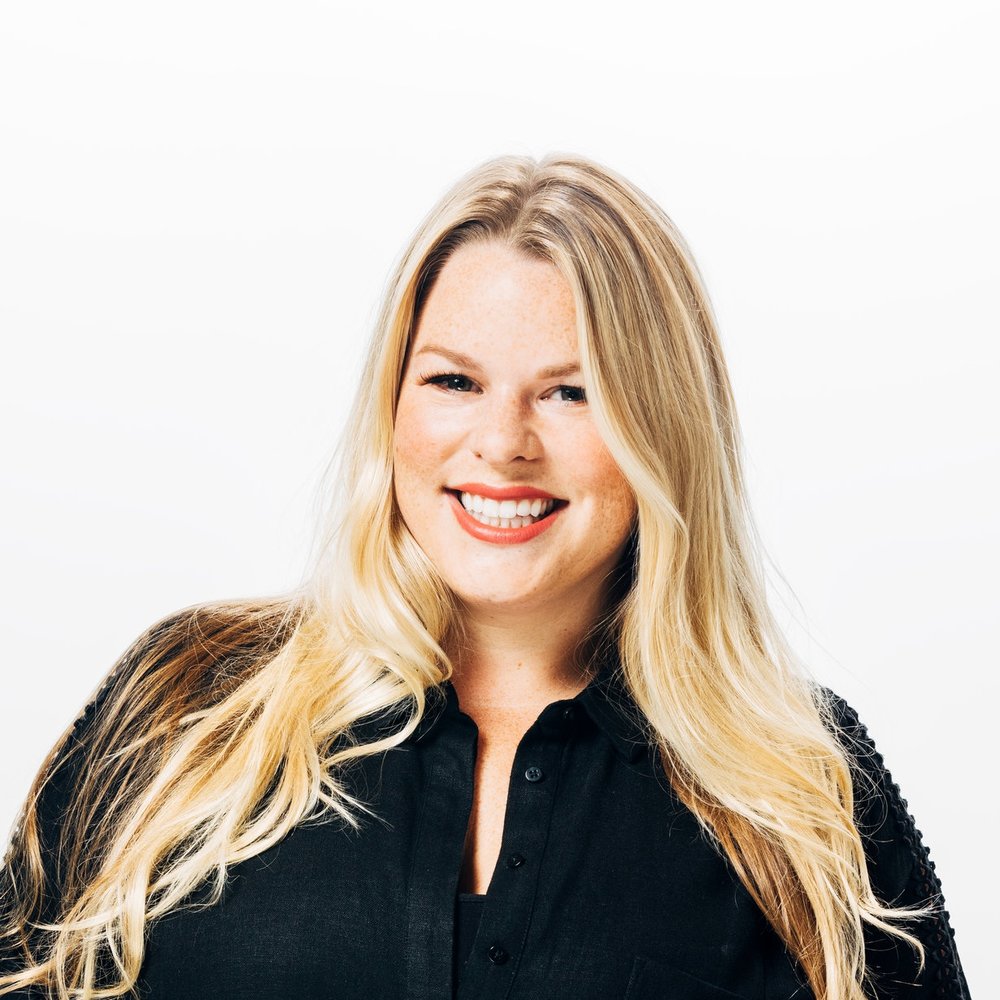 MEMBER PROFILE
Meet Erin Simpson,
Founder & Principal of Brick Lane PR
Erin was pregnant when she signed up to join The Wise Women's Council in 2019.
Why did you sign up to join The Wise Women's Council?
I had been devouring the podcast and found it really inspiring as I was mentally piecing together what life as an entrepreneur, working mother, wife, might look like. I said "Ahh, these are my people!" I knew I'd transition into becoming a mother during the course of the WWC so it felt like the perfect way to learn, grow and get support from and connect with an amazing group of like-minded women during this vulnerable and uncertain time.
What did you love about the program? What were your favorite parts?
I loved the group calls, and the personal connections I made throughout the course of our time together. I loved the questions Sarah asked of us throughout, giving us space to pause, question, accept, sit with, etc. ALL THE THINGS. We covered so much ground and I felt like were all on different yet parallel journeys, so I was able to learn so much just by being present and bearing witness to what every other woman in the group was experiencing. Moments of joy and big wins were favorites but also seeing everyone grow and change was really incredible.
How would you explain this program to someone who is thinking of doing it?
If think you'd like to connect with and be a part of a group of a smart, strong, amazing, women who are all on journeys that are similar to yours, or are interested in the idea of group coaching but aren't really sure what it looks like for you, then I'd say 100% do it. You'll be surprised how big of an impact it can have on your life, and how much you grow by being connected with these women, and what you've probably been missing in other areas of your life.
What was your biggest "aha" moment during this process? How did you feel that you transformed or changed during the mastermind?
I was more honest, more vulnerable, more open and also was challenged to be really kind to myself. I am used to just being heads down cranking away and taking the time, space, and care to just sit with new feelings was scary but so rewarding. I feel like I just can see things differently now. And also a big one was how kind, helpful and loving these people I hadn't met in person could be, and sometimes I felt more seen and heard by them than people I see and talk to every day.
Who is this Mastermind perfect for? Tell me about this person:
Women who work hard—paid or unpaid—while also wanting more for themselves, whether entrepreneurs or people in career transitions, or people who want to add more balance to their lives, and who want to grow and connect with other amazing women. So basically, everyone.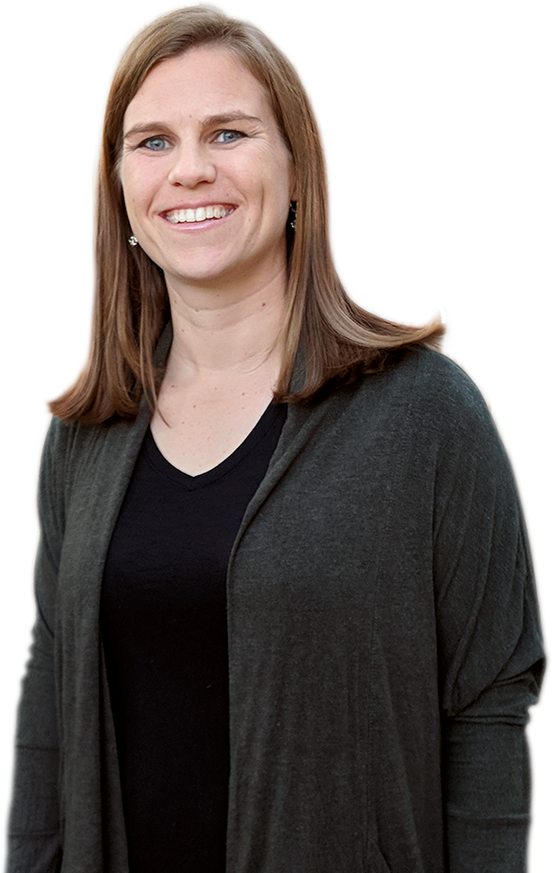 MEMBER PROFILE
Meet Alexis Grant,
Founder of The Write Life
Alexis is a media entrepreneur who helps grow companies, teams, people, and profit. She helped grow The Penny Hoarder from a small team to 100 people.
Why did you sign up to join The Wise Women's Council?
I joined because I wanted to connect with other women who were juggling both career and family in a supportive space.
What did you love about the program? What were your favorite parts?
I loved the support we all provided each other through career and personal decisions and transitions. Being in the company of these women constantly reminded me that all the sometimes-conflicting feelings I have about family, business and life are normal, and that other women are working through a lot of the same challenges.
How would you explain this program to someone who is thinking of doing it?
It can be really lonely struggling to balance career and family, especially as a new parent. This group added the layer of support I was craving.
What was your biggest "aha" moment during this process? How did you feel that you transformed or changed during the mastermind?
In my first few years as a working mom, I felt like it was just so hard, and how the heck was everyone else doing it? My ah-ha moment during this mastermind was that it's hard for everyone else, too. Sometimes just knowing you're not alone in your struggle, and having someone else to talk to about it, is enough to get through it.
Who is this Mastermind perfect for? Tell me about this person:
Any woman who's career-minded and also raising a family, whether you're building your own business, working a demanding job or want to switch from one to the other. Working women need this support. Thank you for making it available!
My experience has been transformational, especially on the inside. I was in The Wise Women's Council in 2020 during the pandemic, with twin babies and zero childcare. While I didn't "double my revenue," I did address my business foundations, I started using my voice, I pitched and got featured, and I still managed my writing business. Most importantly, I gained tools and community far beyond business building, which is priceless.
Being with Sarah in a mastermind is a totally life-changing experience. She has a knack for listening in a really powerful way. But here's the thing: having my turn to speak in the hot seat is always life-changing. What was more surprising and powerful was how much I got out of being there for other people. Sarah models how to listen, how to ask insightful questions, and how to create space for other people to be honest, to be real, to be growing-in-process. Through her guidance, I became a more active listener and connected more deeply to other people's stories. That was the game changer: being a powerful listener is the substance of true, life-long connections.
I loved the call to be generous with our time and talents, and how that was met by each deeply invested participant. I felt as if I had a new circle of supporters, people who I also wanted to help meet their goals and dig into challenges and big ideas. The community, all centered around wanting to do and be even better selves, was incredibly empowering.
I loved having a designated space, time, and community with which to dive deep into the most pressing questions in my personal and professional life. This structure worked really well for me because it provided structured times to pose and answer important questions, an accountability group that inspired me and pushed me to dig deeper, and finally a look into the questions, struggles, and aha moments of other ambitious people! After this mastermind, I have seriously wondered how people function without a similar support network and structure!
The experience of going through the mastermind with you and our crew was incredible. It left me feeling inspired, supported, poised, and empowered to take action to make my dream of running my own business a reality! I learned concrete tools and ideas from you and my peers in the group and felt truly held and heard in all of our interactions. Thank you for creating this space for our group to gather.
I loved the diversity of people who shared the same values of motivation, growth and learning. It totally exceeded my expectations! This is a structured Mastermind with the opportunity to meet other high-quality, motivated people, dig deep into your questions via deep dives and make progress on your goals.
Sarah's ability to connect people is like magic. Once you meet your Mastermind tribe, you're sure to build relationships that have the potential to last longer than the 3 months you're together.
The group of women you put together was great. They made the program.
Sarah was a thoughtful and committed guide through this process. I found the monthly rhythms and the check-in calls with her to be wildly helpful. Even more so, I found her theme of asking questions to upend all of my thinking about how to make progress on problems. Instead of saying, I need an action plan! Sarah would ask, why do you feel this way? Why do you think you need that? Throughout that process, you could start to get a better grip and handle on what was actually going on in your own mind.

It's time for you to lead.
So often I see women looking around, asking for mentors, questioning, "What's next?"
You're next, my dear. The time is now. You are the leader that the world is looking for.
The good news: if it feels like it's confusing, overwhelming, and intimidating—you're well on your way. We're a group of women dedicated to doing things that have never been done before, which means it is bound to be a little messy.
So what? We're #boss when it comes to wiping up shit, managing the motherload, and negotiating with toddlers. Even after all that, we still get to work. That's what it's all about.
Leadership is big. It's a lot. We're here for you and your growth. It you're here, I know that you are building something big with your life and your work, and it's time for you, me, and all of us to step into our strength.
But leadership shouldn't mean doing it alone. Nope, not here. Here at Startup Parent, we build up the next generation of female founders and business women by leaning on the strength of each other.
We can't do things the way they've always been done and expect different results.
Let's forge a new path of working, parenting, and being. Together.
We'll go deep. Talk about the important stuff. We've got big things we need to discuss, and we need to be in conversation with each other. Things break down when people are separated and isolated from each other. That's why we need to be in community. We'll be together for much of the year, discussing the things that matter, sharing on topics that need to be discussed.
Motherhood, entrepreneurship, pregnancy: it is currently way too lonely. Kurt Vonnegut once wrote that we need at least fifty people in our lives. I agree: we need way more people in our lives. More good people. The goal here? Meet new and familiar faces as we journey together through these challenging, but so rewarding, years of our lives.
We need other women in our lives. Not after-work drinking buddies. Not light professional connections. Not fake friendships. We need people who are in the trenches with us, thinking big, tackling the challenges of our generation. Women who are changing what it looks like to be a working woman and what it means to raise children.
Come for the yearly program. Make connections to change the rest of your life.
It's not always easy to see where you're going—or the fullness of your own potential. We'll help you see both.
Join Us
Membership Options & Pricing
THE WISE WOMEN'S COUNCIL
LEVEL 1: THE LEADERSHIP COMMUNITY
$4,800
Early bird: 10 payments of $480


You are a full member of the community and advisory board, with access to everything, including:
All Group Gathering Calls—the first week of every month.
Business Breakthrough Sessions—the third week of every month.
1:1 Deep Dive Interview with every member in the community—described as "one of the best things I never knew I needed—I love LOVE getting to know everyone this way!"
Optional Self-Guided Small Group Conversations—join as many self-guided conversations as you'd like (there's one for each theme, monthly).
A private, highly curated member portal to connect and talk with everyone in the community, complete with a private podcast URL to listen to every call and interview in your favorite player.
Monthly themes with content to inspire reflection and deeper analysis—our coaching process creates conversations and content to help you tap into your own learning.
Clear options to customize and go at your own pace—this is not a course, and you don't get a grade—if you show up to just the twice-monthly calls, you will grow an immense amount. Dip into the extras only as it serves you with your specific leadership challenges and struggles.
Extras:  A private library of guest experts on parenting, business, and leadership, monthly Ask-Me-Anything podcast to go deeper with Sarah, and select articles and resources.
Everything is recorded and easy to access in one online portal for easy streaming and listening on-the-go.
THE WISE WOMEN'S COUNCIL
LEVEL 2: LEADERSHIP COMMUNITY +
EXPERT GUIDED GROUP COACHING
$7,800
Early bird: 10 payments of $780
Your growth can skyrocket when you're  supported in a well-held, private container with a few people you can be truly vulnerable and brave with. You can sign up to join the Wise Women's Council plus add a dedicated coach and guided small group session each month to support you in your year ahead. Our coaching cohort successfully brings people back year after year and spaces are limited.
When you sign up for coaching, you'll have access to everything in the leadership incubator (above), plus an expert-led small group with a dedicated coach focused on you and your leadership growth this year. You'll be paired in a small group of four to six women in growth areas similar to yours to work alongside in a private cohort.
Everything included in Level 1: Leadership Community, plus:
A Dedicated Leadership & Business Coach — You'll have a brilliant, dedicated coach to work with throughout the entire incubator. Our coaches are experts in decision making, women's leadership, and business strategy.
A Private, Small Group Cohort — You'll be matched with a selected small group of women picked specifically based on your application and growth areas to talk with each month, go deeper, and grow alongside.
Monthly Small Group Coaching Sessions — Each small group cohort is lead by a dedicated coach who works with you. You'll start with a 1:1 intake session with your coach to define the areas you'd like to focus and work on throughout the year ahead. Then, you'll meet monthly in your small group for a 90-minute group coaching session (30 minutes per person) to do 1:1 work and to support your fellow Wise Women in their growth journeys as well.  with your coach and a few other women. 
Private Discussion Channel — Your small group will get a private discussion channel to discuss breakout themes, develop deeper insights and relationships, and get feedback on real-time life and business challenges. This is the place you'll go to get help and lean on other women in real time throughout the year ahead.
Mid-month check-ins with your coach. Your coach will check in periodically throughout the month (2-3x) in your cohort's private discussion channel to see how it's going and what you need support with throughout the month.
EXECUTIVE COACHING
LEVEL 3: THE WISE WOMEN'S COUNCIL
PLUS EXECUTIVE COACHING
Work 1:1 with a private coach
Contact us for custom packages and rates — hello@startupparent.com
Growing in your own leadership capacity is a journey. Becoming a manager, a C-Suite executive, or a CEO comes with challenges that most people can't comprehend or don't know how to help you with. We work with women to develop their leadership potential and capacity during their high-growth and high impact career years. Building your executive leaderships skills is tremendous work that's incredible rewarding—and yes, it can be difficult. Here are some of the leadership skills we support women executives with: Clear communication, setting boundaries, and creating your own leadership style. Building processes and frameworks for making tough decisions. Forming your own advisory team and support tools to lean on when things get messy.
Executive coaching looks like:
Meeting every two weeks with a dedicated executive coach—we can also develop packages that meet weekly, if that better suits your current needs.
Every package starts with at least three months meeting every two weeks to create critical foundation of work together.
We use Integral Coaching frameworks and Executive Coaching processes to look at your entire integrated human experience to understand who you are, where you're stuck, and what your personalized needs are.
Executive coaches don't give you answers, or solve problems for you. We believe in developing your leadership capacity by helping you unpack your own stories, and helping you create your own tools, frameworks, or processes that you can rely on going forward.
If you'd like to work more closely with an executive coach, reach out to us. We work with women every year who join the Wise Women's Council and pair it with private 1:1 executive coaching. Running a team is hard, and leveling up to be the leader that you, your team, and your company needs is an incredible undertaking. We'd love to support you in expanding your skills and your leadership capacity. Contact us for rates and details. 
A few important details. Tuition is due in full by the time we begin the program together.  If you enroll in a payment plan, you are responsible for all payments—your space in non-refundable and non-replaceable. We do run a scholarship competition each year and award two scholarships. Please read our blog in January for more details.
EARLY BIRD
APPLICATION DEADLINE
FEB 15
REGULAR
APPLICATION DEADLINE
FEB 28

Pssst—If you're thinking, "Who me? I'm a fucking disaster—I don't have my shit together. How can I join a mastermind when I'm barely managing the motherload of parenting and running a business?"—I totally hear you.
On a good day, I feel like there are two dozen balls in the air and someone has tied my hands together with a sock. There's a lot that needs to change about how we show up to parenting and work, and it's really hard.
If it were working, we'd all keep doing things the way we're currently going about it.
But it's not really working, is it? That's the thing. I believe we need to lean on each more other to get through the madness. Don't believe the world that tells you that you need to hustle harder or dig your heels in a little more.
Come be messy, together.
By the way, here's proof. Here's a picture of me, with a 3-year old trying to squeeze on my lap while the baby is nursing and simultaneously punching me in the neck. I was attempting to read a little but that got thwarted right away. I was behind on a deadline and I texted my girlfriend to help with a class I was teaching. She helped me brainstorm my outline and it got done.
Together.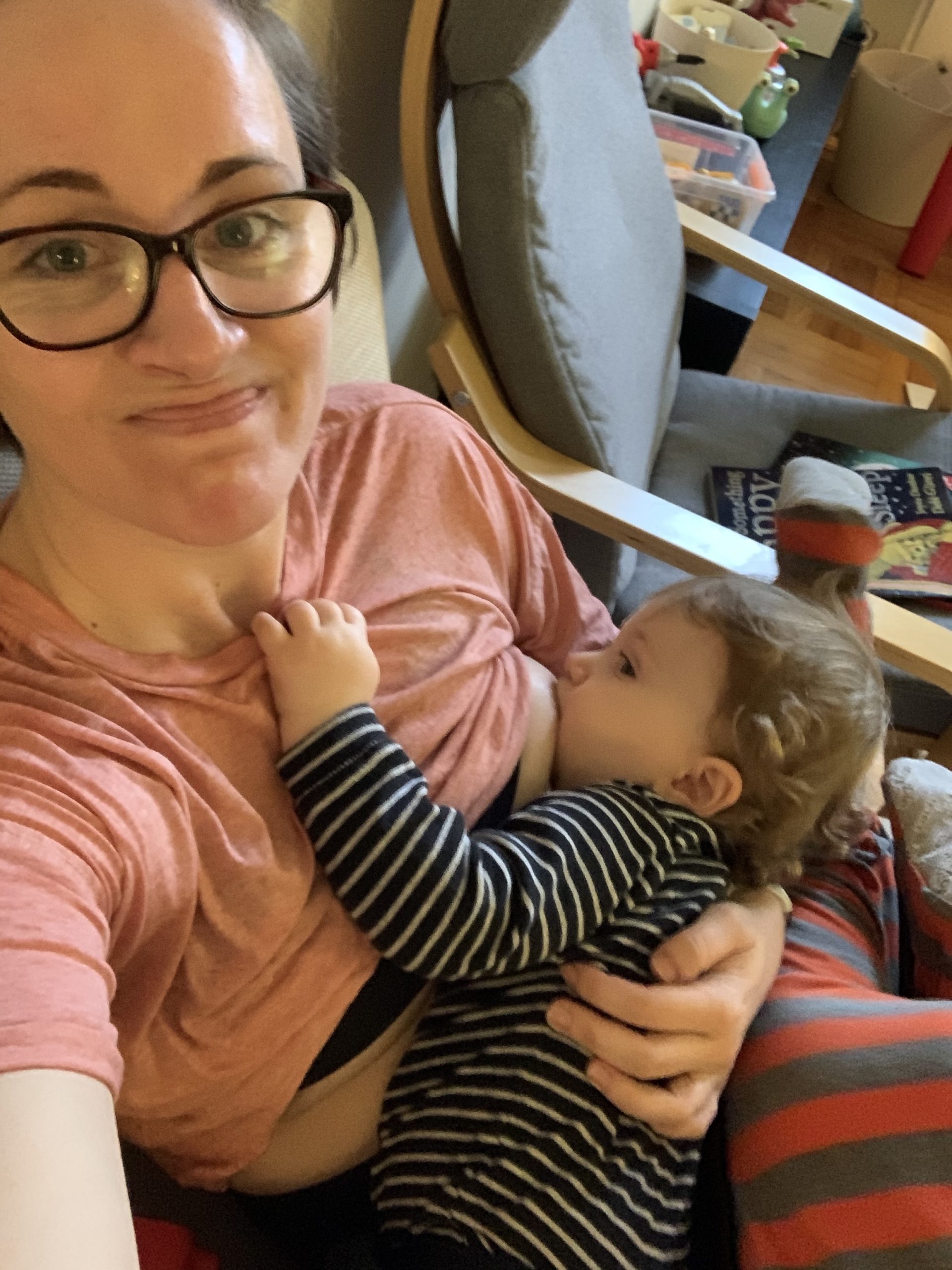 We want you in The Wise Women's Council with us this year.
Applications for the Wise Women's Council are now open. Early Bird applications received by January 31st are eligible for the early bird special bonuses. The final deadline to apply is Monday, February 15, 2021. Our program begins on March 21st, 2021.
You've Got Questions
I'll do my best to answer all of them.
Do you have to be a parent to join?
You do not need to be a parent (or pregnant!) to join us. You should, however, have a desire to think about what it means to raise our future generations and be in the process of figuring out how pregnancy, parenting, or children will play a role in your own life. Want to support other mothers and women in their journeys? You can still join. It's perfectly fine to join because you want to be around other women who are thinking about these issues along side you.
I'm currently pregnant—is now a good time or should I wait?
In 2019, we had two babies born and several women got pregnant while we worked together. In 2020, we welcomed eight new babies into the world together and listened and supported numerous women through fertility challenges, surprise pregnancies, planned pregnancies, and more.
You are welcome to join if you are planning to get pregnant, if you are pregnant, if you're thinking about adding more kiddos—the thing about being a working parent is that the parenthood journey isn't separated from our lives. For many, the parenting journey spans lots of years, lots of decisions, and lots of hopes, dreams, and tears.
What I recommend is that if you join while pregnant, plan to take at least three soft months away from the community if that's what you need and what will serve you best. I also find that sometimes people need community at exactly this time in their lives, and so they come back into our group channel and group to ask those late-night, 4AM panic questions that they need help with, because this digital space is one of the villages we all need.
How many people will be part of the community?
This is a space that has become a vibrant, intimate community. In the early days of the community, we started with small groups of six, expanded to 18 people, and last year had 28 people. Every time we grow, we add coaches and create breakout cohorts and small groups to retain the intimacy necessary for deep conversation. We are aiming for 30-40 women in our next cycle, but we'll welcome as many as we can confidently provide support for this year.
Will you be offering scholarships or work-study programs?
Great question. We have just a few work-study options for people who want to be a part of the community, but for whom financial cost is a concern. These spaces are available to alumni first, and if there are extra spaces available, we will reach out to those who have applied to let them know we have a spot available. Please indicate on your application that you are interested in being considered for this option. The program fee is reduced by 30%. There are usually two spaces available each year.
We also host a scholarship contest each year. In 2021, our scholarship contest will happen the first week of February. It's usually a fun challenge for people to connect, and one winner is awarded a 50% program scholarship, and two runner-ups are awarded a 25% program scholarship. We'll announce the scholarship contest on our blog in late January.
​
Do you need to be an entrepreneur?
Nope! It's not a requirement that you identify as a strict entrepreneur. You can be anywhere in your business journey, whether that's as a leader at a company, or someone building a side hustle along a job you love, or thinking about taking the leap. We have female founders who have been entrepreneurs for years and we also have badass leaders in all sorts of industries who recognize how important it is to be surrounded by other women who are passionate about making great work in the world. In the words of one person who is joining this year, "I know there's a big move coming for me this year, but I don't know what it is yet. I want to be able to be around other women while I make these big career moves."
What are you looking for in a community member?
We're looking for wise, creative women leveling up in leadership and life. We're looking for driven, thoughtful women who are passionate about changing what it looks like to do work in this world, whether that's within an existing company or by starting a new one. If you're an intra-preneur, or feel entrepreneurial and creative, come join us. We'd love to see you apply.
How much time and access to Sarah will I have?​
This is a group program and community, so all of the connection and conversation will focus first on our all-group calls. Do your best to make those live, because they are magical and foundational. That's where I will be, and where you can find me.
In addition, you'll have the online portal and I'm in the community often—every week—throughout the program. My goal is to try to start conversations and get going on the big, meaty stuff that might feel hard to talk about. With strong guidelines (you'll get our community rules when you join!), we can create containers for good, open conversation.
If you want to work 1:1 together, check out the executive coaching options or the small group coaching program. We have some extraordinary coaches on staff who can give you space, energy, and time to figure out your next moves. The group coaching program is one of the best all-around coaching packages out there, and an extraordinary value.
I can't make the times you posted, but I want to join! Will there be other times made available?
The two group calls are fixed, Thursdays at 1pm Eastern. If you can't make them, there are always replays of the calls, and you can dig into the community through our community messaging portal, as well as join the small-group breakout sessions. There are many people who join while having babies, and they love that they can ease back during their postpartum months but also pop in if they're able to make it (and reach out to message people when they need help with new motherhood!).
In addition, all of the guest teacher recordings are available for playback at any point, and all of the interviews + bonus materials are available on-demand for you to check in at your own time. We host breakout conversations on Voxer, which you can dial into at any point in your own schedule and time, and if you join the small-group coaching sessions, you'll be given several time options to choose from to match your schedule.
​
More Questions?
Email us at hello@startupparent.com and we'll do our best to answer whatever questions you have!
EARLY BIRD
APPLICATION DEADLINE
FEB 15
REGULAR
APPLICATION DEADLINE
FEB 28
JOIN OUR INFO SESSIONS & GET REMINDERS WHEN TO APPLY →
Sign up for email updates and I'll send you email when applications for the 2022 class. You'll get program details. We also send email subscribers early-bird surprises and secret bonuses, too.