What if You're a Night Owl? This Mom Shares A Genius Sleep Solution as a Parent and a CEO— Episode #163 with Shama Hyder
What do you wish someone had told you about motherhood and being a CEO?
Today's guest gives us an honest accounting of how much work motherhood takes, and how many people it takes to run her business and her team while at the helm of a 30-person award-winning digital strategy organization while also having a one-year old at home.
Shama Hyder is a digital strategist, speaker, and bestselling author. She is the CEO of Zen Media, a global marketing and digital PR firm.
She has been named the "Zen Master of Marketing" by Entrepreneur Magazine and the "Millennial Master of the Universe" by Fast Company. Shama has also been honored at both the White House and The United Nations as one of the top 100 young entrepreneurs in the country.
As the CEO of Zen Media, she and her team help both B2B and B2C brands to make meaningful connections with the modern-day customer via influencer marketing, experiential and digital storytelling — and then turning those into bottom line results.
In this conversation, we talk about how she got her start in business at the rise of social media. At that time major companies weren't paying attention—so she started her own company focused on the power of moments in galvanizing media attention.
In this episode:
She tells us honestly about her experience of motherhood and parenting, including:
How it took a while for her to really fall in love with her kiddo and get to know them—it wasn't an instantaneous jolt, like she thought it would be.
She's always been a night owl, working late and sleeping in late. Children? They get up early. After a few months with her newborn, she and her husband decided to figure out a way to make it so that they could still do do the night work they prefer. Today, they have a nanny who comes in at 7am and they (the parents) sleep in until 11am most days and work late, keeping their night owl schedules.
Her plans for maternity leave, what she expected to do, what actually happened, and why there were differences.
How she thinks about social media and content creation, and how she batches and repurposes things to get the most leverage for her online work.
THE STARTUP PARENT PODCAST
Episode #163
Quotes from the episode:
SHAMA HYDER:
Those first two months with my little newborn were not my favorite months of life. I know people love that and they're like, "Oh, my little." I don't even have any nostalgia for it. We slugged through it.

Breastfeeding? I did it for two months. Any mom I knew in the vicinity fed my kid. I got breastmilk from a local ER nurse who was just had way too much and she was like, 'Here you go. Here's my extra supply.'

In your head, you have these visions. "I'm going to breastfeed my kid till he's a year and a half and then it will all be—." Then you find out you have to do it every two hours and I was like, "But how?"
I just work better at night. I've tried to become an early riser. I am not an early riser, neither is my husband. We are both very much night people. I don't fight it. We have a nanny that comes in at 7am. I don't wake up with the little guy, but once he's up from his first nap around 11am, so am I. Then I'm with him through the rest of the day.
I graduated during the recession in 2008-2009. What I find when things like that happen is that big companies often get scared and they don't want to try new things, but small businesses on the flip side are like, 'Hey, if it works and gets me customers, I'm game. Let's do this.'
I found that I was a shitty mom when I didn't have an outlet for my energies.
I have a lot of energy. I have a lot of ideas. I could not contain it in being a mom. I love my clients. I love what we do. I'm just a happier person when I have that available to me.
I think mommy-hood often is portrayed by the media as so one-dimensional. All my research that I did, I didn't hear a single woman say, "You know what? Totally fine to have help. Totally fine to keep doing your business."
SARAH PECK:
I think it takes three full adults for every single tiny new human that we make, at a the minimum. Yet we say that one mom should do it all and work a full-time job and take care of other children too at the same time. Then we think, 'Why does this feel so intense?' Because it is? Oh, it is. It's really hard.

There's a lot of media manipulation about what mothers should feel and should do and who we're supposed to be and it's supposed to be easy for us. I think that's a load of crap.

Now that I'm through the hard part, I have this urge to go breastfeed other people's babies. It's so strange to feel that way, because it was so hard for me at first. But now, if I were there with you, I'd be like, "I'll feed your baby."

If everyone just fed babies communally, with whichever boob was available, maybe this wouldn't be so intense. Like, don't wake up the sleeping woman if there's a woman who's awake and ready to feed. This would be how we could get more sleep and even more immunity.
There's so much of motherhood that looks deceptively easy, like, "Oh, I'm pushing a stroller. This is easy." Until you're the person pushing the stroller and you're like, "I am pushing 45 heavy pounds and it is hard." It is actually a lot harder than you think it is. Internally it might feel actually challenging, miserable, tough, exhausting, unfulfilling. There's not much about pushing a stroller that really challenges my brain. It's not like, 'Ooh, I solved a world problem here.'
I think honest pictures of how people actually feel about parenting and motherhood is a revolutionary act. To say,'I didn't love it that much. Society told me I would love this part and I didn't and that's who I am. I actually like my work.' We can say, I like my children some of the time. I like my work some of the time. I don't always love parenting. Whatever it is for you.
Episode Sponsor: Nanit, the only baby monitor you need
Baby sleep can be so hard. The Nanit Plus Smart Baby Monitor tracks your baby's breathing, and has special sleepwear so that you can see that they are safe and know that they are breathing throughout their sleep. If you've ever been stressed out overnight or worried about your baby sleeping, this can put your mind at ease, this is a baby monitor that can help you adjust to your new sleep life once you bring that kiddo home. They also provide sleep coaching, training, and a baby monitor all in one. Visit Nanit.com today to learn more about this amazing baby monitor, why people are raving about it, and how it can help you and your little one have a better night's rest. Startup Pregnant listeners can use code STARTUP at nanit.com to save 10%.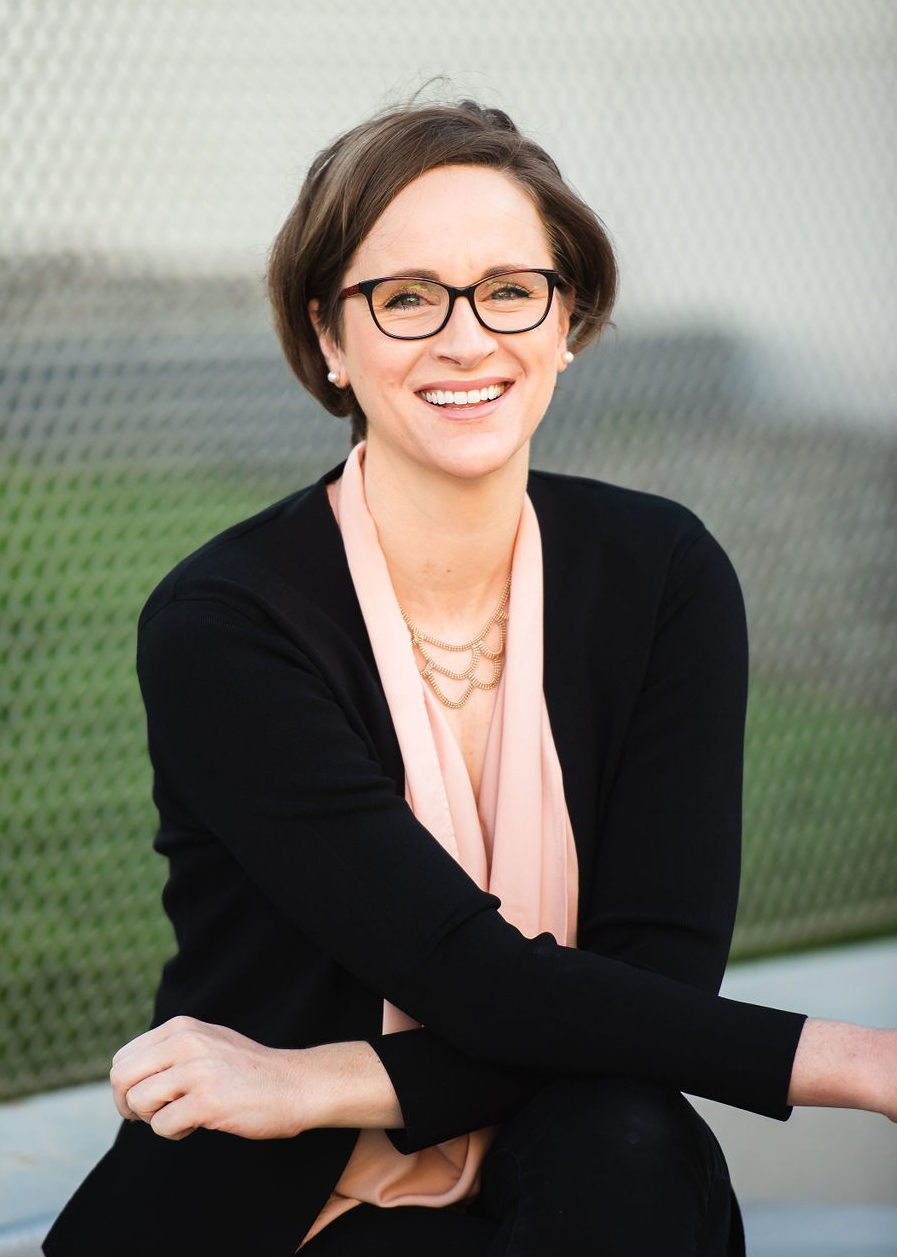 Sarah K Peck
Founder, Startup Parent
Sarah Peck is a writer, startup advisor, and yoga teacher based in New York City. She's the founder and executive director of Startup Parent, a media company documenting the stories of women's leadership across work and family. She hosts the weekly Startup Parent Podcast and Let's Talk, her second podcast. Previously, she worked at Y Combinator backed One Month, Inc, a company that teaches people to code in 30 days, and before that she was a writing and communications consultant.
She's a 20-time All-American swimmer who successfully swam the Escape from Alcatraz nine separate times, once wearing only a swim cap and goggles to raise $33k for charity: water. She's written for more than 75 different web publications and and has delivered speeches and workshops at Penn, UVA, Berkeley, Harvard, Craft & Commerce, WDS, and more.