The Chaos And Unpredictability of Birth (Especially In A Pandemic)
Four years ago I tried to get into the bathtub while actively laboring, but accidentally flooded the bathtub and, subsequently, our downstairs' neighbors apartment.
He came upstairs to knock; my husband, wearing his boxers, shouted out through a crack in the door that we were busy.
"But, water is pouring?" he said. Our landlord started calling on repeat, insisting that the plumber come. "MY WIFE IS IN LABOR, PLEASE LEAVE US ALONE," was his battle cry. We turned off the water.
We made it down four flights of stairs from our top-floor brownstone walkup, and I leaned against the fire hydrant, big belly bursting, waiting for an Uber to come. Our neighbor, who had grown hops up the side of the building in the vacant lot next to us, started chatting at us. WAY TOO FRIENDLY, I gritted my teeth. Grrr-uaaaaaaughh—hnnnnnghhh. Noises were coming out of me that I couldn't stuff down. SHUT THE EFFF UP. NOT NOW.
"Oh, is it happening?" he said, after several minutes of chatting, finally noticing my active grunting and laboring.
HE THEN PROCEEDED TO ASK ME QUESTIONS ABOUT MY BIRTH PLAN.
Nope, nope, nope, nope.
Alex got me into the Uber for the longest cab ride across Brooklyn and Manhattan that I am still actively trying to erase from my memory. Traffic. Stopping and starting. So much stopping and starting. I gritted my teeth, tried to breathe, and held onto the head rest with both hands as tightly as I could muster.
NO TALKING, I barked to the cab driver.
When we got to the labor and delivery center on the upper east side, it was a blur—we were triaged, but apparently they also knew what active labor looked like and I was close enough to transition to be scooted into a room swiftly. The room was TINY. Space in Manhattan is expensive. I remember Alex trying to blow up our birthing ball but he had to stand on a small chair to even have space in the room; there was no floor space.
An epidural, a brouhaha of conversations and nurses, me interviewing the nurses on duty about their career choices and lifestyles and work routines (yes, yes I did this even while in labor; I am not sorry apparently it is baked into who I am), a deep and incredible sense of connection to pushing and feeling my baby come through the birth canal, me forgetting to keep the epidural going which was wonderful in being able to feel again; too much blood lost and painful hemorrhaging; a longer recovery and a challenging postpartum breastfeeding experience—
I could share the fragments and lessons learned from this one birth story for years.
My first child was born on Mothers' Day, 2016, the day before our anniversary. It blew me open, ripped my birth canal vagina more than I would have liked, and turned so much of my life upside down.
It started this Startup Pregnant project in earnest, and the Startup Pregnant Podcast launched about a year after he was born.
So many of you are about to become mothers for the first, second, third time. You're doing it in the middle of a pandemic, in the midst of changing rules and ideas, amidst a sea of changing information. Birth and pregnancy and parenting are already hard; Why this, Why now? Why you?
Motherhood, in many ways, feels like a pandemic. The strange thing about the last four months is this eerie sense I have that this already feels familiar. I've been here before. We've been here before.
Being postpartum feels like being in a pandemic. Stuck at home, unable to see people, worried about food delivery, healing, not sure if you should go to the doctor, everything taking 10x as long, your brain dissolving into mush—it's all very similar.
But being pregnant and postpartum in a pandemic is something new for many of us. Well, at least for our generations—women born in 1900 lived through world wars, depressions, and more.
You are writing history, marvelous women. You are doing the battle of a warrior woman, giving birth. The noises and expressions are so animalistic, they are guttural.
You'll be telling these stories for the rest of your lives. These birth stories will live with you forever. What you're doing right now is insane and incredible. You will find parts of yourself that you didn't even know existed; you will meet both your baby and your own self in a plane of time that doesn't feel like any other time you've known so far.
You're going to do the bravest, biggest, wildest things of your lives. It won't go the way you expect—it's not something we can organize, nor can we control it. May you let your wild out, give a roar, and ride. I'm thinking of all of you.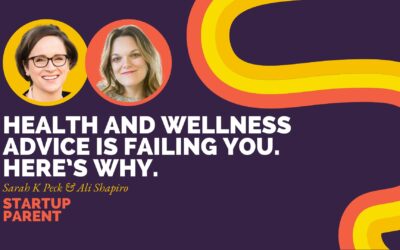 When Ali Shapiro battled cancer as a teenager, she received chemotherapy and radiation treatments. While Western medicine was able to save her life, it destroyed her health in the process. After getting a cancer-free diagnosis, Ali committed to understanding how to...
read more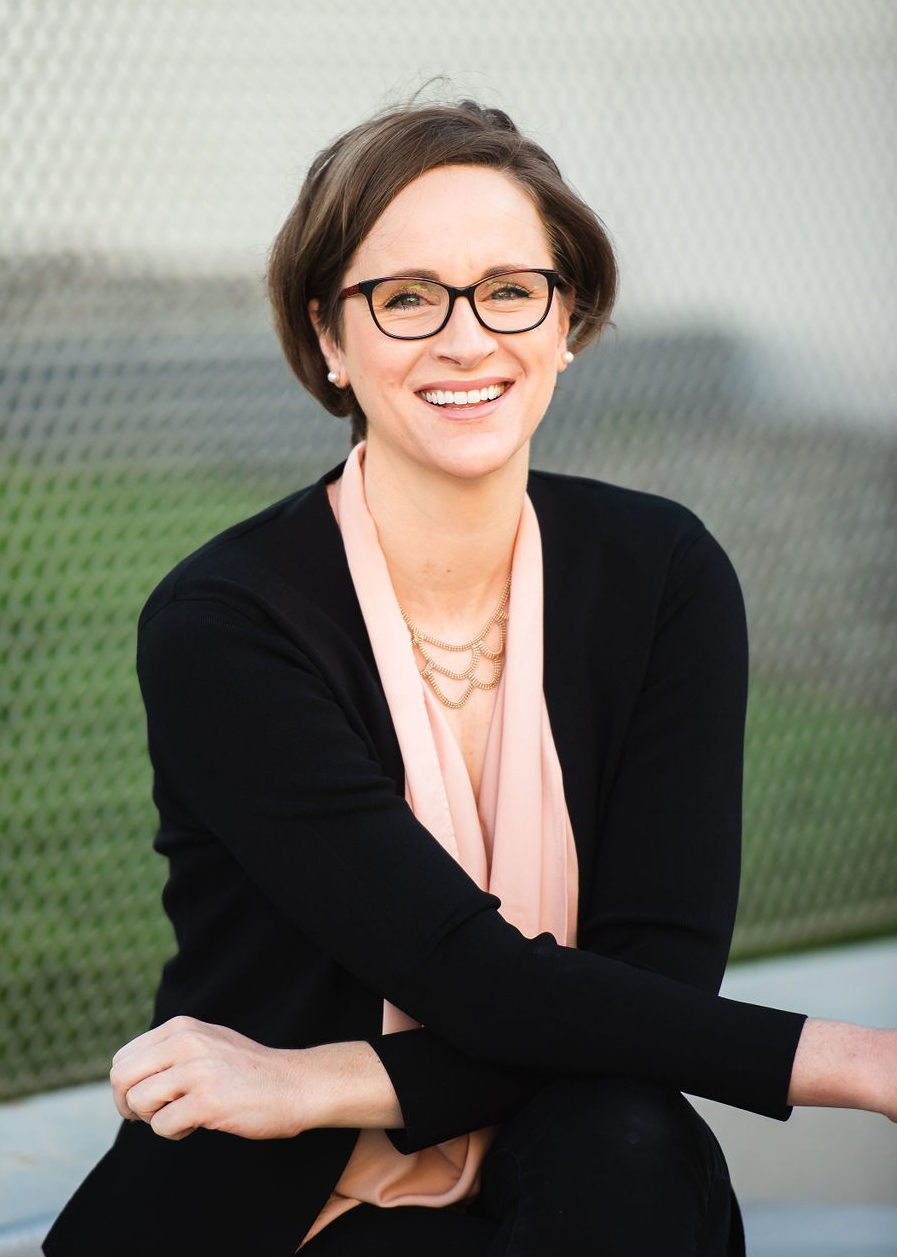 Sarah K Peck
Founder, Startup Parent
Sarah Peck is a writer, startup advisor, and yoga teacher based in New York City. She's the founder and executive director of Startup Parent, a media company documenting the stories of women's leadership across work and family. She hosts the weekly Startup Parent Podcast and Let's Talk, her second podcast. Previously, she worked at Y Combinator backed One Month, Inc, a company that teaches people to code in 30 days, and before that she was a writing and communications consultant.
She's a 20-time All-American swimmer who successfully swam the Escape from Alcatraz nine separate times, once wearing only a swim cap and goggles to raise $33k for charity: water. She's written for more than 75 different web publications and and has delivered speeches and workshops at Penn, UVA, Berkeley, Harvard, Craft & Commerce, WDS, and more.