It's Time To Stop Doing It All. We Were Never Meant To "Lean In" Alone — Episode #028 With Tiffany Dufu
Learning to drop the ball (and stop doing it all)
If you're still trying to figure out how to do it all—to be great mom, a great wife, and a great employee—and you're starting to realize that it just isn't possible, it may be time to drop a ball or two.
Tiffany Dufu had a reckoning on her first day back at work from maternity leave. After a hectic day running from meeting to meeting, she realized she had forgotten to stop and pump. The reality of being a working mom hit her as the milk seeped through her blouse. Doing it all? More like feeling like a failure at all the things.
Resentment and anger showed up that evening as she listened to her husband come home from work, and she thought through all of the things she had done to make his life easier and more predictable that day, from picking up the dry cleaning to putting a dinner plate in the refrigerator for him. It didn't take long for Tiffany to realize that she had to renegotiate the terms of her marriage and redefine what it means to be a 'good' wife and mother. It was time to stop doing it all.
Tiffany took the time to get clear on what matters most to her and what she does really well, using that intelligence to decide which items on the to-do list were really necessary and which balls could be dropped. Today she explains the social conditioning that makes women think they have to do it all, what you can do in that moment of overwhelm, and how to determine your mission. I ask her how she initiated conversation about equity with her husband and why she has eliminated to-do lists from her life.
Listen in for Tiffany's insight around the urgency of having women in leadership and the value of investing in community. Also, she's going to give you permission to (you guessed) stop doing it all.
The Startup Parent Podcast — Episode #169
EPISODE QUOTES:
"Dropping the ball means letting go of unrealistic expectations of doing it all … and figuring out what really matters most to me so that I can leverage my highest and best use in achieving that and engage other people in my life along the way."
"One of the interesting things about gender is that it's the one aspect of diversity that having close proximity to someone who's different from you doesn't necessarily create an awareness or awakening about their experience."
"I think it's awesome to aspire to be an extraordinary wife, for example, or an extraordinary mother. I think what we're got to do is re-curate a different job description for what it means to be an extraordinary mother or an extraordinary wife or an extraordinary worker."
"There's nothing wrong with aspiring to excellence. It's just that our current definition for what excellence is faulty and it's based on nonsense, on very old-school expectations that no person in today's world could possibly meet."
"It's about redefining what success even is, what our roles even are, so that we can be gentler on ourselves and so that we can get rid of the G-word."
"I've never met with a woman who every day wasn't just trying to do right by herself, her community, her family, her workplace in order to create positive change and to do something meaningful, and yet in the process of doing that she feels like she's done something terribly wrong. We need to just obliterate the G-word."
"We were never meant to 'lean in' alone."
"What I do is far less important than the difference I make… I don't want my tombstone to say, 'She got a lot of stuff done.'"
"I figured out very quickly that if you run through a door that somebody opens for you—not skip, not hop, but run through the door—that person will think very highly of you, and they'll open more doors for you."
"This past year has just reiterated even more the urgency of having women in elective office, having them at the tops of corporations, having them curating the public policies and the workplace practices that impact every single one of our lives."
EPISODE SPONSORS:
Episode #169 — Sponsored by Splendid Spoon. 
This episode is sponsored by Splendid Spoon, a meal delivery service that creates whole, healthy, plant-based soups and smoothies that can be a great fit for busy parents and new moms. Get $50 off your first order with the link splendid.to/startuppregnant.
All of our sponsor offers are available on our website for you to grab the perks and discounts offered to podcast listeners: https://startupparent.com/sponsors.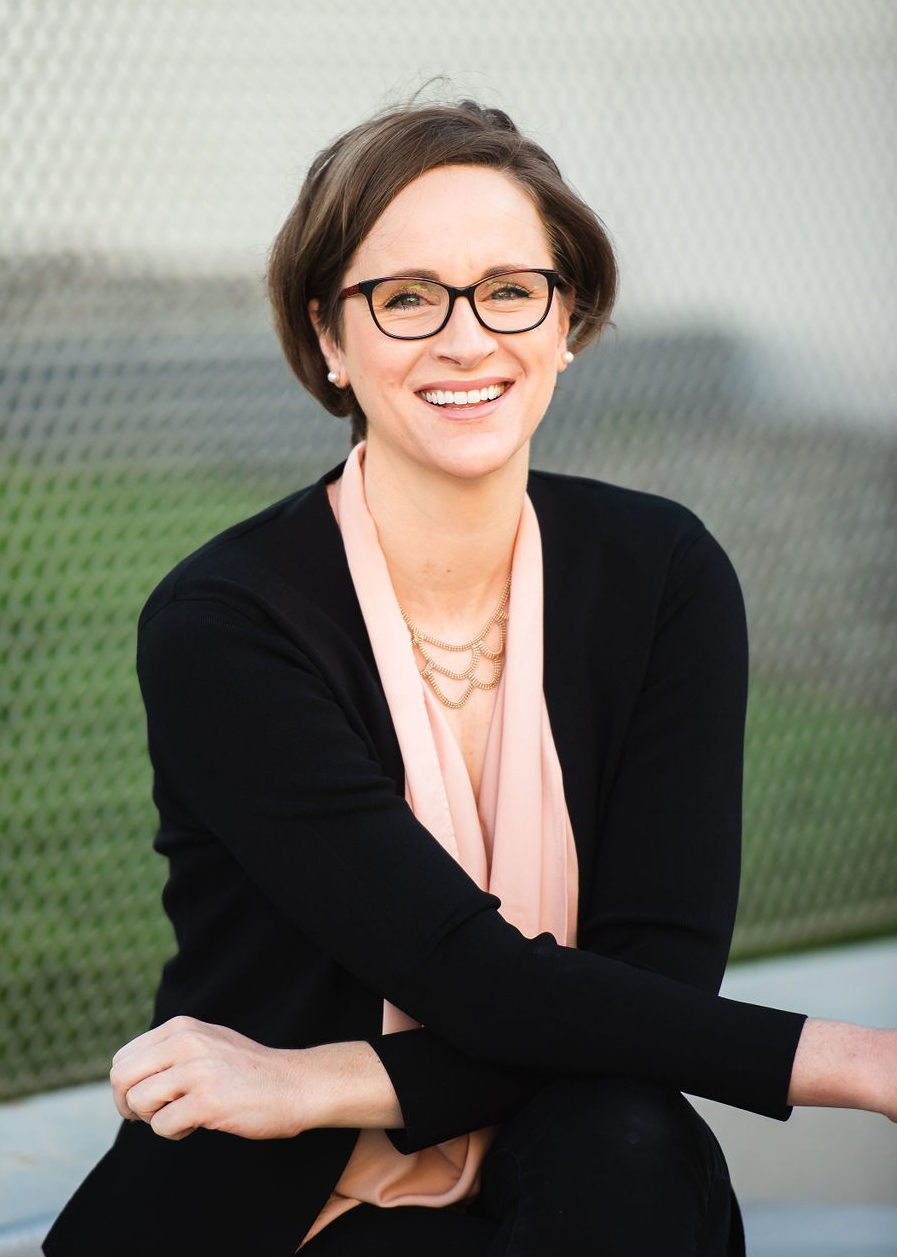 Sarah K Peck
Founder, Startup Parent
Sarah Peck is a writer, startup advisor, and yoga teacher based in New York City. She's the founder and executive director of Startup Parent, a media company documenting the stories of women's leadership across work and family. She hosts the weekly Startup Parent Podcast and Let's Talk, her second podcast. Previously, she worked at Y Combinator backed One Month, Inc, a company that teaches people to code in 30 days, and before that she was a writing and communications consultant.
She's a 20-time All-American swimmer who successfully swam the Escape from Alcatraz nine separate times, once wearing only a swim cap and goggles to raise $33k for charity: water. She's written for more than 75 different web publications and and has delivered speeches and workshops at Penn, UVA, Berkeley, Harvard, Craft & Commerce, WDS, and more.