Pregnancy, Divorce, and Being Knocked Sideways — Episode #006 With Tamsen Webster
Tamsen Webster, the Executive Producer of the oldest and one of the largest locally organized TED talk events in the world, is self-described as "pattern-driven," and likes to have a plan.
Today, we talk about her journey into parenting, and how her ideas for pregnancy (and even marriage) were very different than reality.
She dove into her first pregnancy with a plan: she would have a natural birth and breastfeed her baby, as the research suggests. Her employer was supportive, agreeing to a shifted schedule when she returned from maternity leave.
But nothing went according to plan. And later, when she returned to work, Tamsen discovered she had a new boss who wasn't okay with the predetermined agreement.
"Once you've been through a series of things that are so defying of … what you thought you could handle, it resets your horizon—higher, broader, better." — Tamsen Webster
Tamsen shares her challenging parenting journey, admitting that having her sons 'knocked her sideways.'
I ask her how pregnancy and motherhood prepared her for entrepreneurship and why we have such a narrow view of what it means to have children. Learn how the divorce made Tamsen a better mom, and listen in for her take on doing the 'right thing' as a parent.
The birth of her second son presented its own set of unexpected circumstances, and having kids exposed cracks in her marriage. Tamsen made the difficult decision to leave, but the resilience she gained from surviving those challenges, and the support of her second husband, helped give her the courage to take the leap into entrepreneurship.
Listen to the episode on Apple Podcasts, Anchor, Spotify, Stitcher, Castbox, Google Podcasts, PocketCasts, Overcast, or on your favorite podcast platform.
Divorce, Pregnancy, Being Knocked Sideways
The Startup Parent Podcast — Episode #006
Quotes from the episode:
TAMSEN WEBSTER
"[My boys] are bright and curious and wonderful. I will tell you that having them … knocked me relentlessly sideways."
"To help guide how [my kids] learn to see the world … by inviting them to ask questions of it and seek their own answers, that's been enormously rewarding. Also the hugs."
"I don't have these beautiful birth stories, but I got two beautiful boys out of it. That piece is worth it."
"Having kids revealed the nature of the partnership: If there are cracks, it's going to widen them. If there are things to build on, it's going to strengthen those."
"It probably would shock some people to hear, but I am a much, much better mom as someone who is only with [my boys] part-time because … work stops when I'm with them."
"Once you've been through a series of things that are so defying of … what you thought you could handle, it resets your horizon—higher, broader, better."
"Sometimes you have to break some plates."
"We have these moments … where we're just not sure, and to have somebody else who says, 'I am, I'm sure about you … and I'm sure about us,' any … entrepreneur is so lucky to have somebody like that. I know I am."
"If you work harder for yourself than anybody else, that's really all you need to know… If you would get promoted for how you conduct your day—alone, working at home as an entrepreneur—you're fine."
"As long as your intent is good, and you are doing the best you can in the circumstances you have … allow that to be the best, because it is."
"Motherhood, entrepreneurship, partnership: There is no one right way."
About Tamsen Webster:
Tamsen Webster is a sought-after keynote speaker, 'idea whisperer,' and message strategist. She helps people and organizations like Verizon, Ericsson, and Disney uncover and communicate the power of their ideas. Tamsen also serves as Executive Producer of TEDxCambridge, one of the largest locally organized TED events in the world.
Resources:
Sponsor: Meet Edgar
Thank you to the sponsor of this episode: Meet Edgar! Grab your free two-week trial of Meet Edgar, a social media scheduling tool that allows you to create content once and re-use it as much as you need, at http://ed.gr/startuppregnant.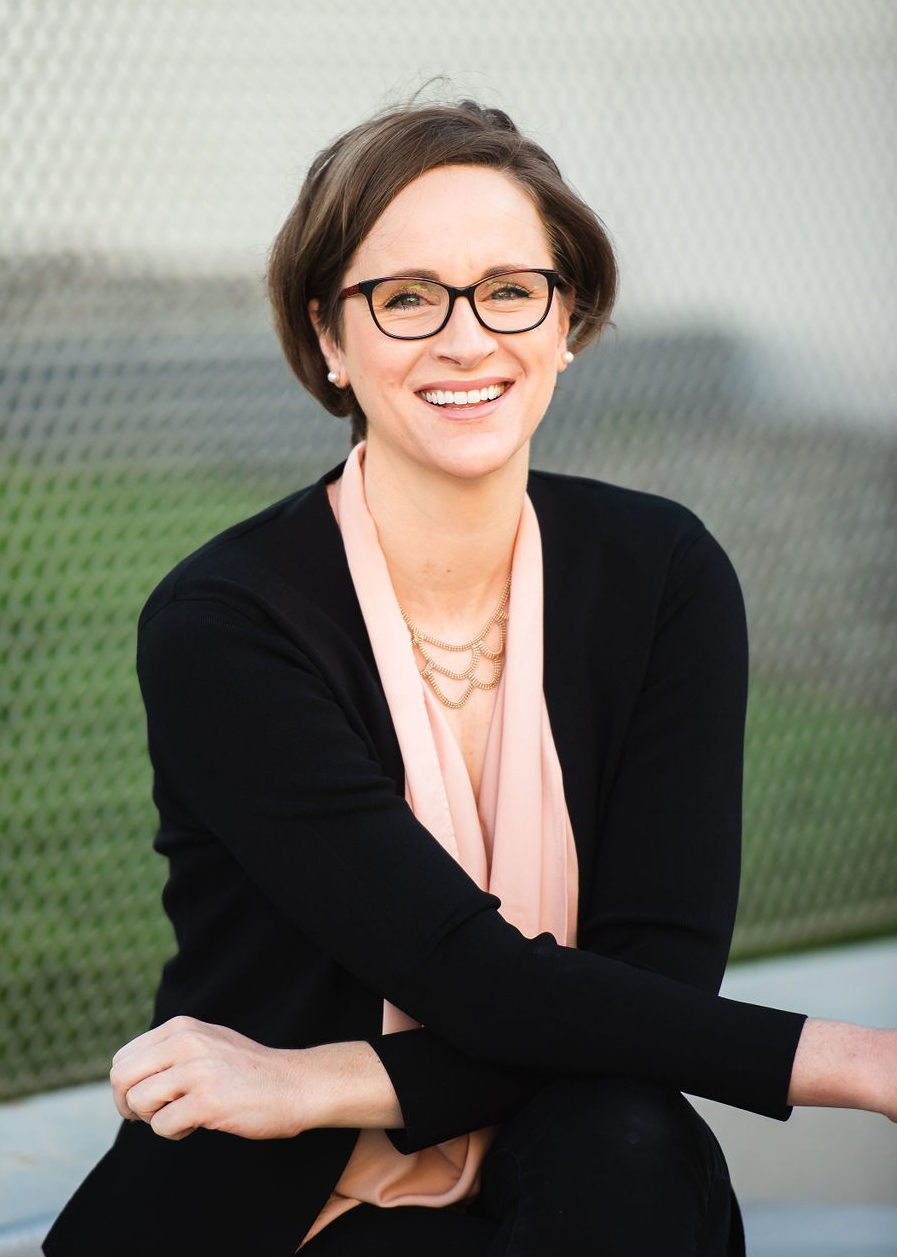 Sarah K Peck
Founder, Startup Parent
Sarah Peck is a writer, startup advisor, and yoga teacher based in New York City. She's the founder and executive director of Startup Parent, a media company documenting the stories of women's leadership across work and family. She hosts the weekly Startup Parent Podcast and Let's Talk, her second podcast. Previously, she worked at Y Combinator backed One Month, Inc, a company that teaches people to code in 30 days, and before that she was a writing and communications consultant.
She's a 20-time All-American swimmer who successfully swam the Escape from Alcatraz nine separate times, once wearing only a swim cap and goggles to raise $33k for charity: water. She's written for more than 75 different web publications and and has delivered speeches and workshops at Penn, UVA, Berkeley, Harvard, Craft & Commerce, WDS, and more.