Community Webinar
FREE EVENT
Planning Ahead If You're Pregnant,
Giving Birth, or Parenting Little Ones Right Now.
Tuesday, March 17th at 11AM Pacific / 2PM Eastern
Parenting or giving birth in the next few weeks or months? Join us as we talk about navigating the upcoming disruptions.
If you're parenting, pregnant or going to give birth in the next few months, this coming season with coronavirus and COVID-19 is definitely going to be challenging. We're here to talk about the coming disruptions, to help answer any questions you might have, and to help you brainstorm new ideas and solutions for childcare, birth prep, support needs, and of course, your sanity.
Some of the questions on our mind:
How do we plan for childcare coverage when schools and daycares are being shut down?
What does it look like to adjust your birth plan if you're pregnant and due very soon? What are your options and what considerations should you have?
What are the real risks to pregnant women and what are the precautions we need to take?
HOSTING THE CONVERSATION: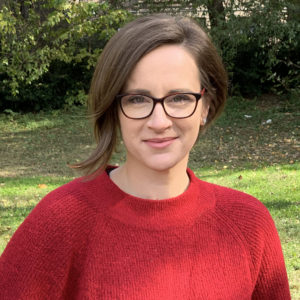 SARAH K PECK
FOUNDER OF STARTUP PREGNANT
Sarah K Peck is a writer, startup advisor, and yoga teacher based in New York City. She's the founder and executive director of Startup Pregnant, a media company documenting the stories of women's leadership across work and family. She hosts the weekly Startup Pregnant podcast, and she writes about gender, family, and the future of work. Previously, she worked at Y Combinator backed One Month, Inc, a company that taught people to code in 30 days, and before that, ran  a writing and communications consultancy.
SARA MAUSKOPF
CEO AND CO-FOUNDER OF WINNIE
Sara Mauskopf is the CEO and Co-founder of Winnie, a marketplace for daycare and preschool helping over 4M parents across the United States find child care.
She's also a mom of 2 young children and if all goes well, will be giving birth to her third child in a couple weeks. She'll be joining to help working parents figure out their child care options during this pandemic and share her own experience.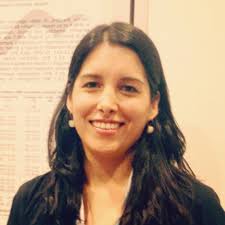 LUZ MARIA VILCA
MD, PHD IN PREVENTATIVE MEDICINE & PUBLIC HEALTH
Luz
 Maria Vilca is a physician specialized in preventive medicine and public health. She obtained her MD from the San Marcos University in Lima, Peru and then she moved to Barcelona, Spain where she trained in preventive medicine and public health. She also obtained a master in public health and a PhD in Biomedical research and Public health at the Autonomous University of Barcelona.
She lived in Spain, Canada, Italy and now she is based in New York. She is an expert in immunization, nosocomial infections, and global health. Now, her research focus is immunization during pregnancy and adult immunization. She is also the mother of a 2 year old girl and she will joint to want to share some useful health information about Covid-19.
Join us for the live event
Tuesday, March 17th
11AM San Francisco — 2PM New York — 7PM London
Disclaimers:
This is not medical advice and should not be a replacement for getting information and updates from your local government, health providers, or centers for disease control. Talk to your doctors and healthcare providers for the best information for your unique circumstances. We are parents and researchers hosting an open conversation and community Q/A to help support you through these uncertain and volatile times. 
Questions?
Leave a comment right here on this page (comments open down below) and we'll get back to you as soon as we can—and we'll add any and all questions we can cover to the webinar, as well.