The Wise Women's Council
A Startup Parent Community
A nine-month community group for women in business, leadership, and entrepreneurship. With writer, coach and facilitator Sarah Peck and bonus guest teachers. 2019 applications are now closed. Sign up below to get on the wait list for 2020. Our program runs from March through November. Early-bird applications will open in February.
Applications for 2019 are now closed.
Get on the early bird list for next year
Sign up here to get on our early-bird notification list for next year's community mastermind. Early-bird application opportunities start in February 2020. When you sign up, you'll also get to choose between weekly, monthly, or only-on-special-occasion emails, which you can opt in and out of to fit your lifestyle.
What is the mastermind community like?
"You can't read your own label from inside the jar."
This is what my good friend said to me when I sheepishly asked her for advice on a problem I thought I should have known the answer to. How could I be so good at strategy and business for so many people, and then get so stumped when it came to my own business?
The answer is that we can't do it alone. None of this—parenting, business, life, friendship, health—it's not happening in a vacuum. And for mothers, who have so many people relying on them for support, we will put ourselves into a deficit if we don't find our tribe and stick to it. If you're a mother and you're a business owner, multiply the difficulty times at least three: you're the creator and instigator behind so much, and your business—and your family—takes so much out of you.
You're not crazy. You shouldn't be doing this alone. We need other women in our lives. But we've been living way, WAY too alone so far.
We're trying to change that.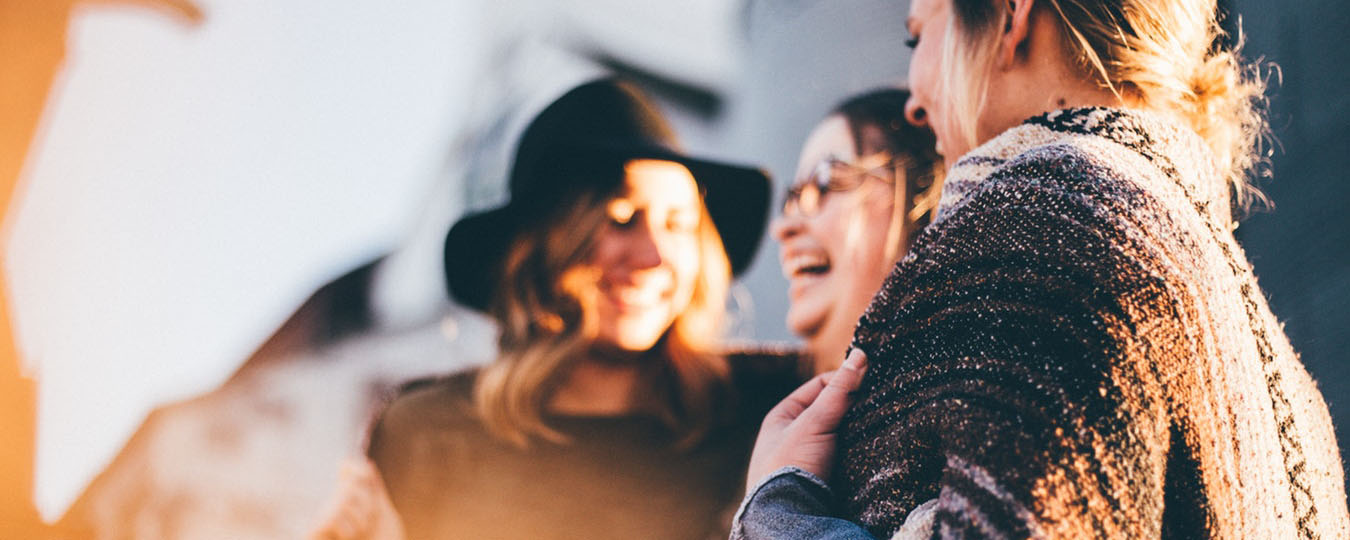 When I say "motherhood and entrepreneurship" you say…
"It's overwhelming."
Parenting and running a business at the same time? It's nuts. It's amazing. There are things that make you want to throw shit against the wall. There are blinking moments of stunning beauty. It's going too fast.
"Why doesn't anyone say anything?" 
Why the hell didn't anyone tell you the truth about it when you signed up for this? Sometimes it feels insane. Like the work world is not designed for working parents. (It's not! And it's nuts!)
"It's lonely." 
What people don't tell you about running a business—or even any high-powered leadership track—is that it's really fucking lonely. Why aren't more people talking about this? And, you wonder, will it be like this forever? It's such a pickle: you want to connect more with other women, but you feel like you don't have enough time. You wish someone would just do it for you!
"There's a lot more I want to do, and can do." 
You know there's more inside of you, but you need help sorting—decluttering, figuring, planning, making time—you wish you had a business mentor. And a mentor in parenting. And like eight more adults in your life to handle the load, to be honest…
"I want to find my tribe. Working mothers who get it." 
You need a community of like-minded women. You want a space to talk to other brilliant women about deeper truths. You want belly laughs and deep cries and people who get how hard this can be.
"I wish I had a mentor, or a guide, or a coach."
You want a mentor or a guide to chat with every so often. Someone who has been through it, who has gathered the team, who has resources to share. Who can listen to you, and help you through the sticky times.
That's why I made the Wise Women's Council.
The Wise Women's Council is a place of gathering for people to connect, level-up, and be vulnerable together in a private community space dedicated to you and your peers.
We start in March.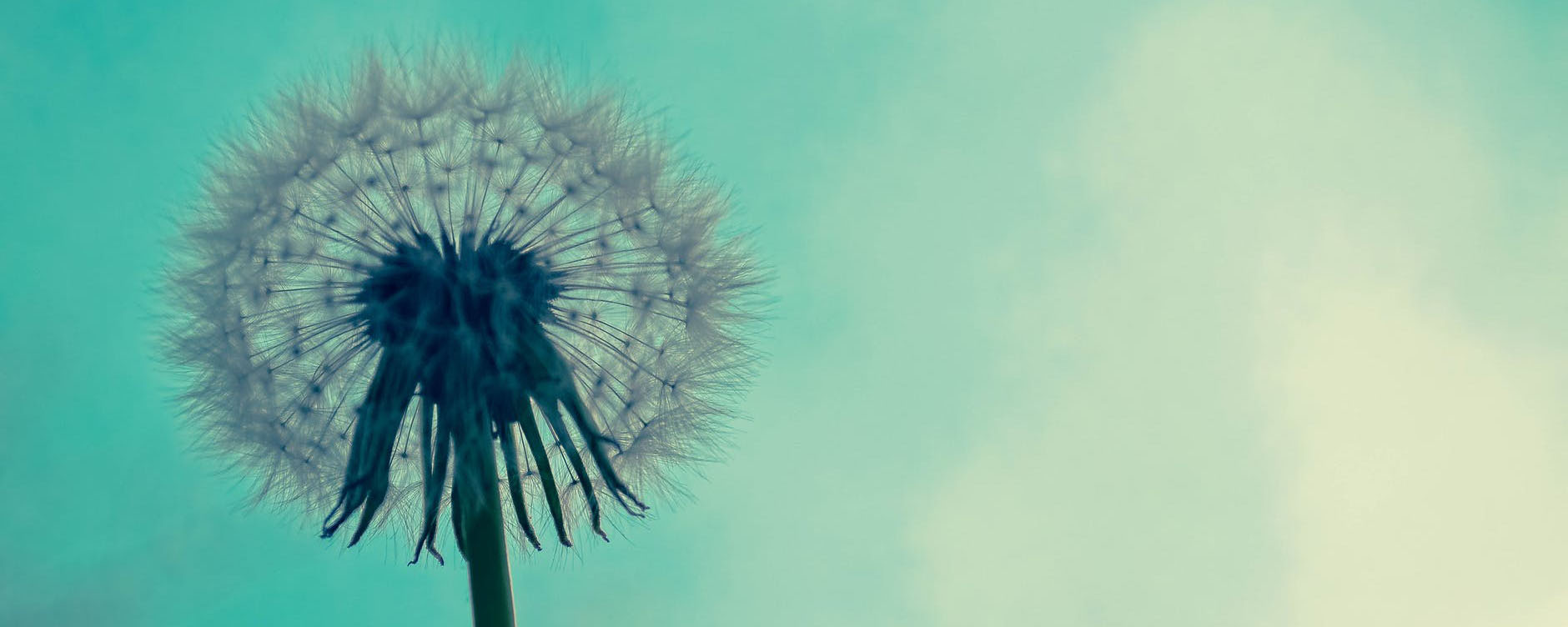 A nine month long gathering space to be in the community of other wise women navigating the parenting, business-building, and leadership journeys. With guest lectures, deep conversations, and happy hour hangouts to connect with other women. Plus, every month we'll have a live group-coaching session to unpack and untangle your stickiest puzzles. Taught and guided by Sarah K Peck, with bonus guest teachers.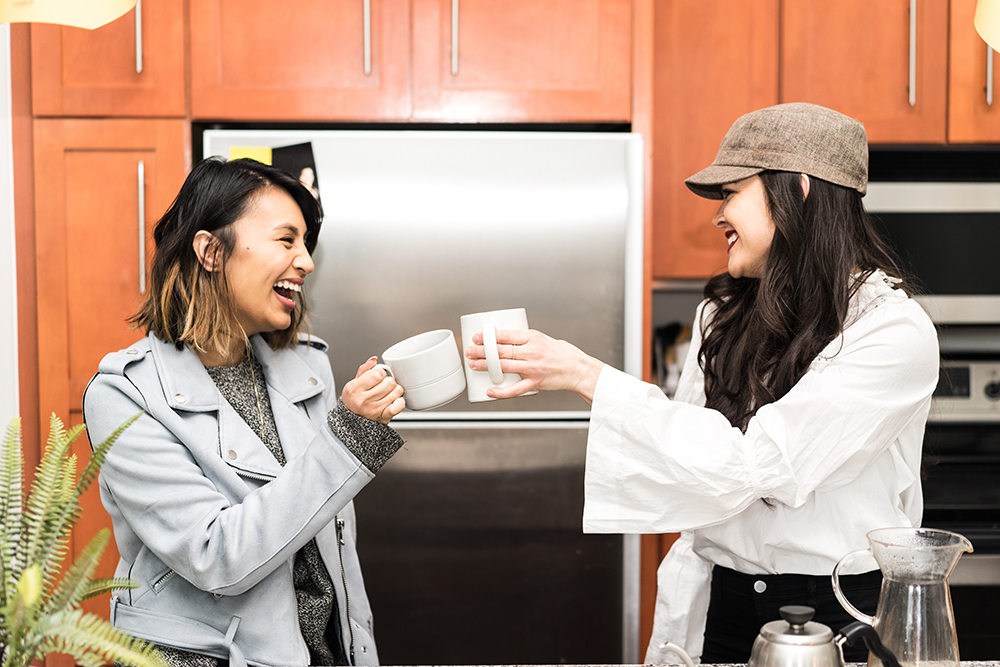 Monthly Happy Hour + Co-Working
A dedicated virtual space to connect with other brilliant women, laugh, cry, or share your stories. An open, 90-minute call with guided questions on each monthly theme, hosted by Sarah to help us connect and learn from each other. Join remotely by video on Zoom.
First Thursday of every month*
12pm Pacific / 3pm Eastern 
*The July happy hour will be held July 11th, not July 4th.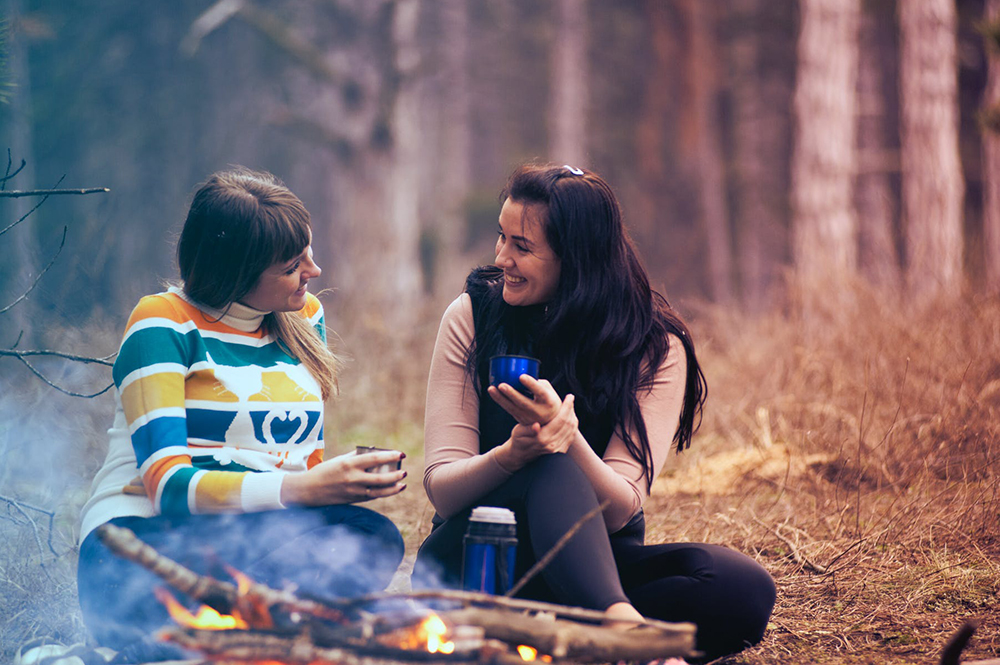 Monthly Group Coaching 
This is the heart of the Wise Women's Council. It seems like every month I get into a pickle, and I need help from my wise women friends to get out of a sticky situation. One month it might be my relatives that are driving me nuts, the next I'm stuck on trying to figure out the next step in my business. Join for a 90-minute session to unpack your stickiest puzzle and get the council of other women. Every month you'll submit your questions before the call, and we'll invite a few of you live to join us live on the video. If you want to submit your question and not be on video, that's okay too. We'll answer all the questions we get each month live. You'll learn as much from the other women's questions as from whatever sticky situation arises for you!
Third Thursday of every month
10 am Pacific / 1pm Eastern
*A second times slot will be made available if enough people request—either Wednesday at 4pm Eastern and/or Friday at 12pm Eastern. Please email hello@startupparent.com and indicate which additional time you'd prefer on your application.*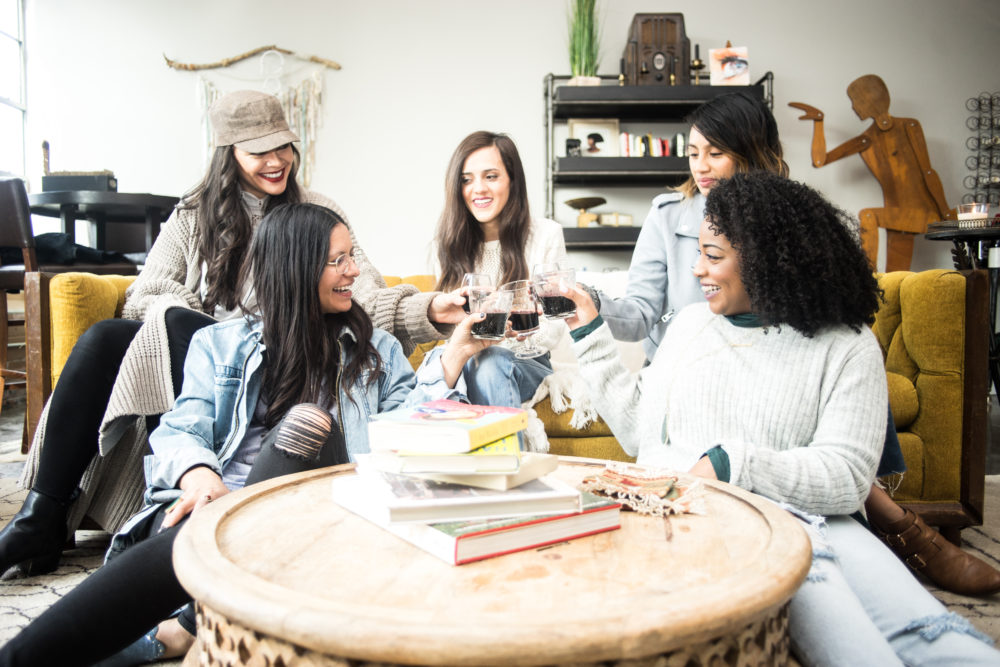 Private Community Space
A private Slack channel for members of the group only. This will be a space for you to connect with other members, post questions, and for ongoing connection. Every Monday there will be a community prompt posted in the #general channel, and we'll make a space to #vent, for your #confessions, and for our #bookclub.
Always available, digital space for our community only.
Sarah will be in the Slack channel once weekly, sometimes more.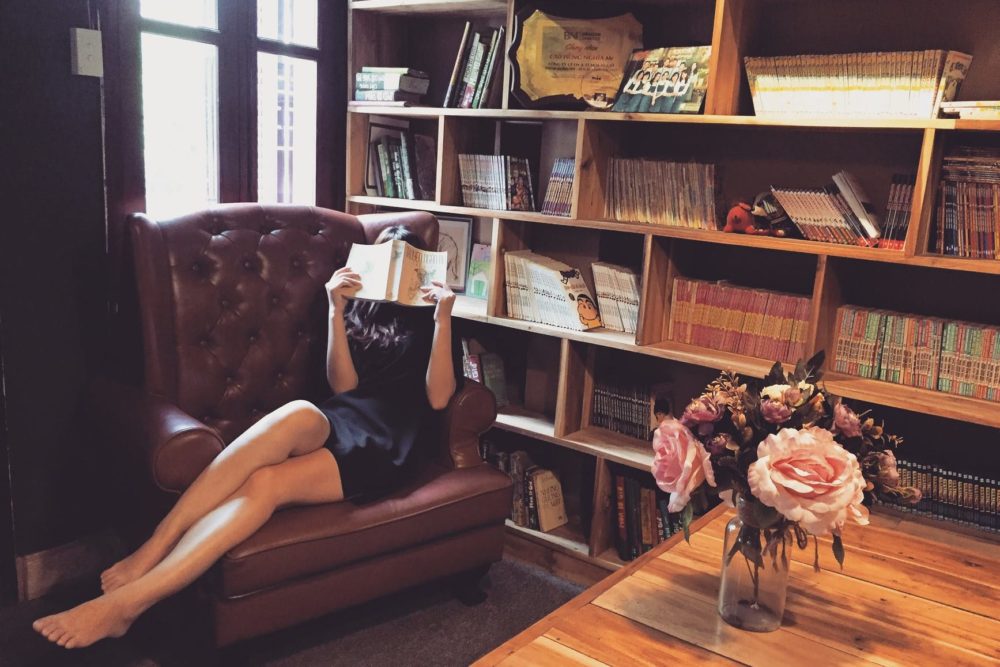 Monthly Book Club 
If you enjoy reading together, we'll have one new book each month to share and read alongside each other throughout the year. For those of you who don't have time to read, we'll share shorter articles, quotes and questions so you can follow along in the club, even if you didn't have time to read all the books. We'll have three books each on parenting, business, and bigger life questions. The last weekend of the month, we'll have a casual book-club in our Slack channel around the book of the month. Scroll down to see what books we're reading!
Held in a virtual Slack room.
Don't know Slack? Don't worry. We'll teach you. #LearnTechSkills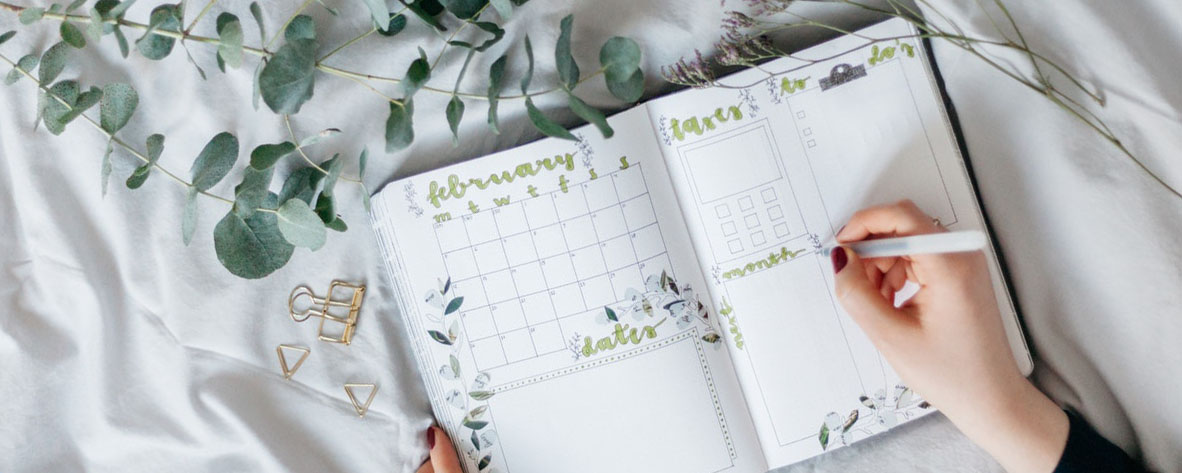 Monthly Themes
Each month we'll dig deep into an area of study with a guided monthly theme. The monthly theme is a call to examine an area of your life, and will connect to the recommended book and conversations we spark in our community chat room.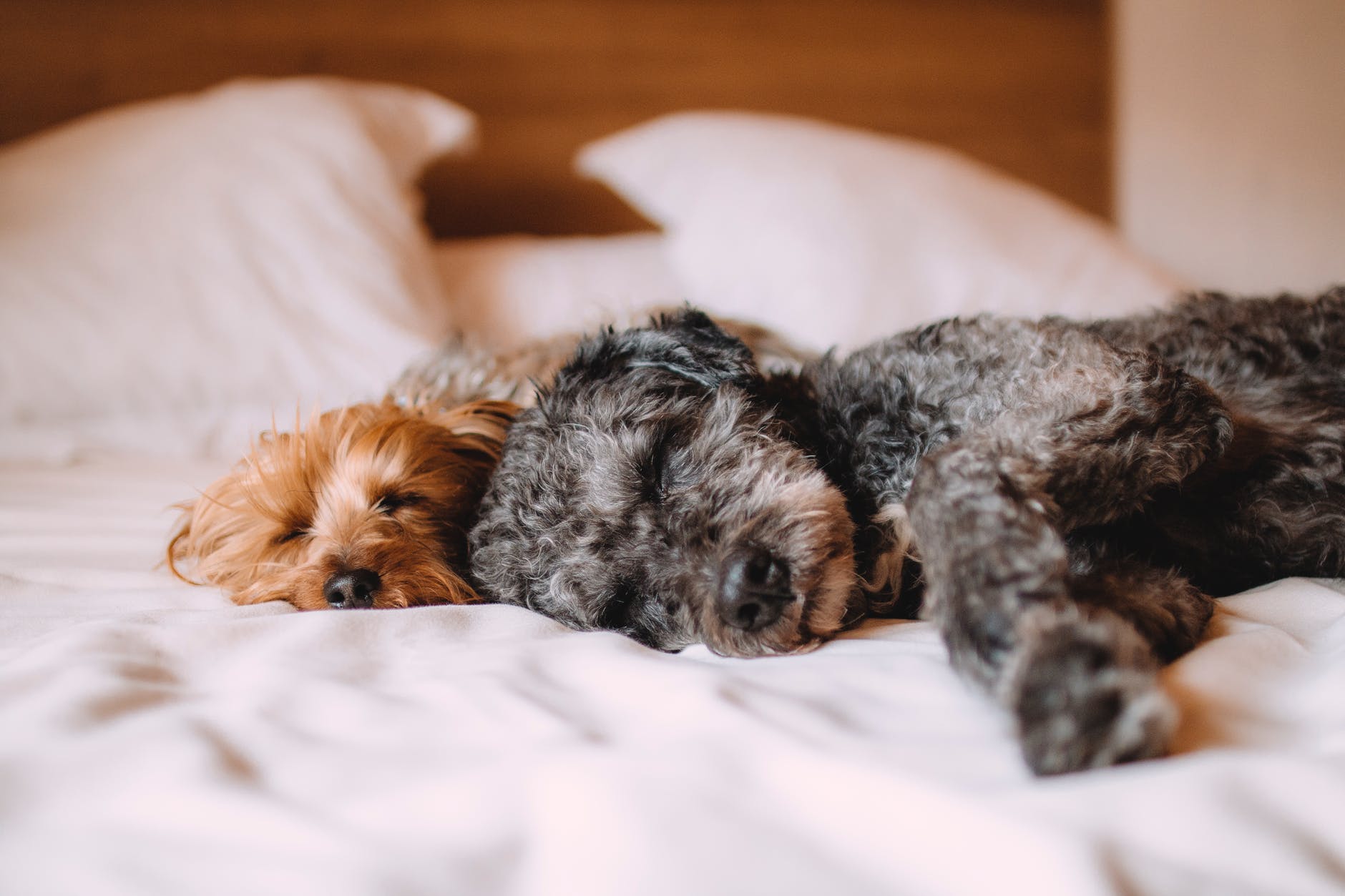 MARCH  |  FRIENDSHIP
How do we connect deeply and build friendships? We'll examine what it means to be rich in community and where can you spend more attention on your own friendships.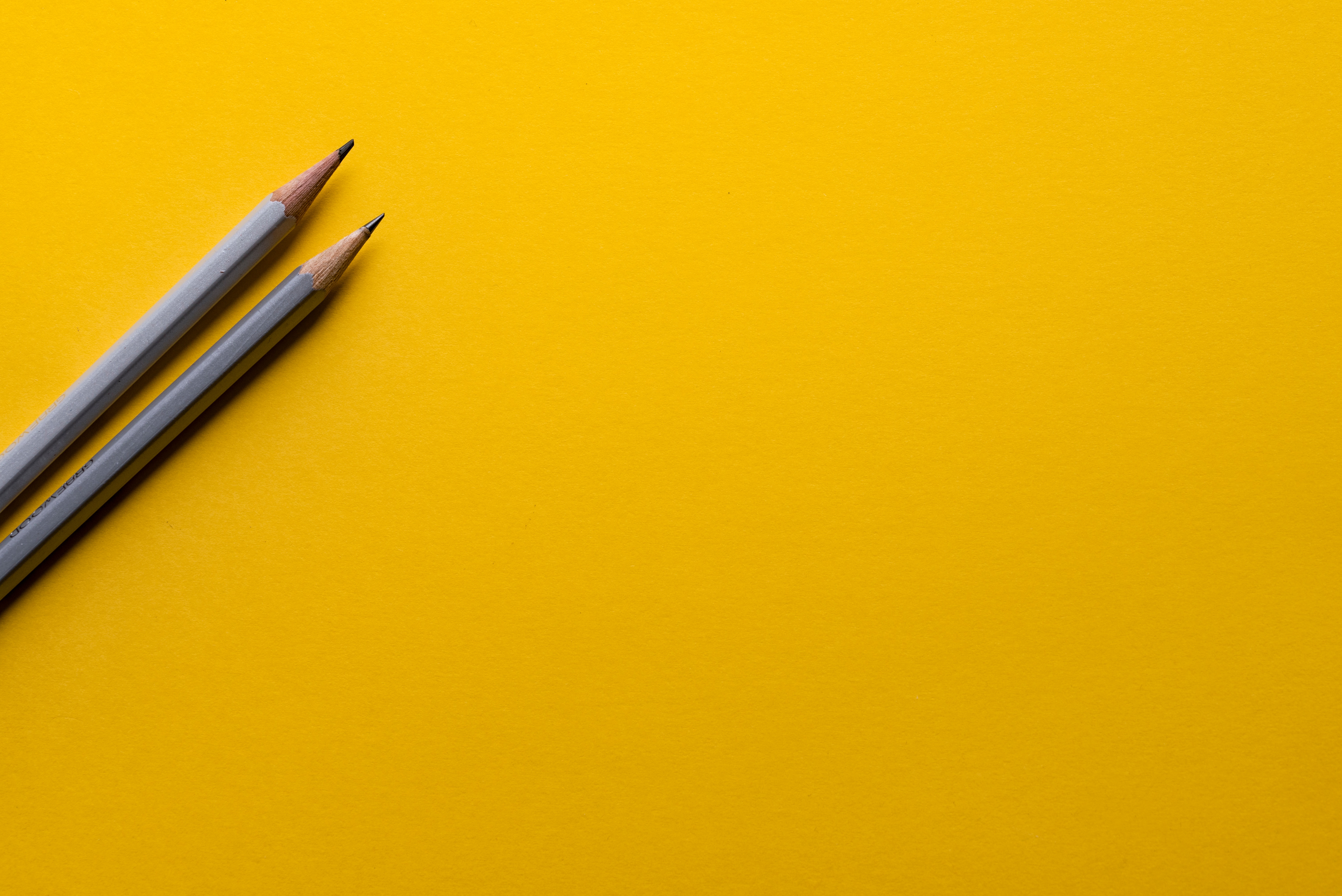 APRIL  |  DAILY LIFE
Being a working parent means your daily life is a million bits and pieces all at once. Let's look at how to breathe joy into the minutiae, and remember: you're not crazy, it actually is very overwhelming.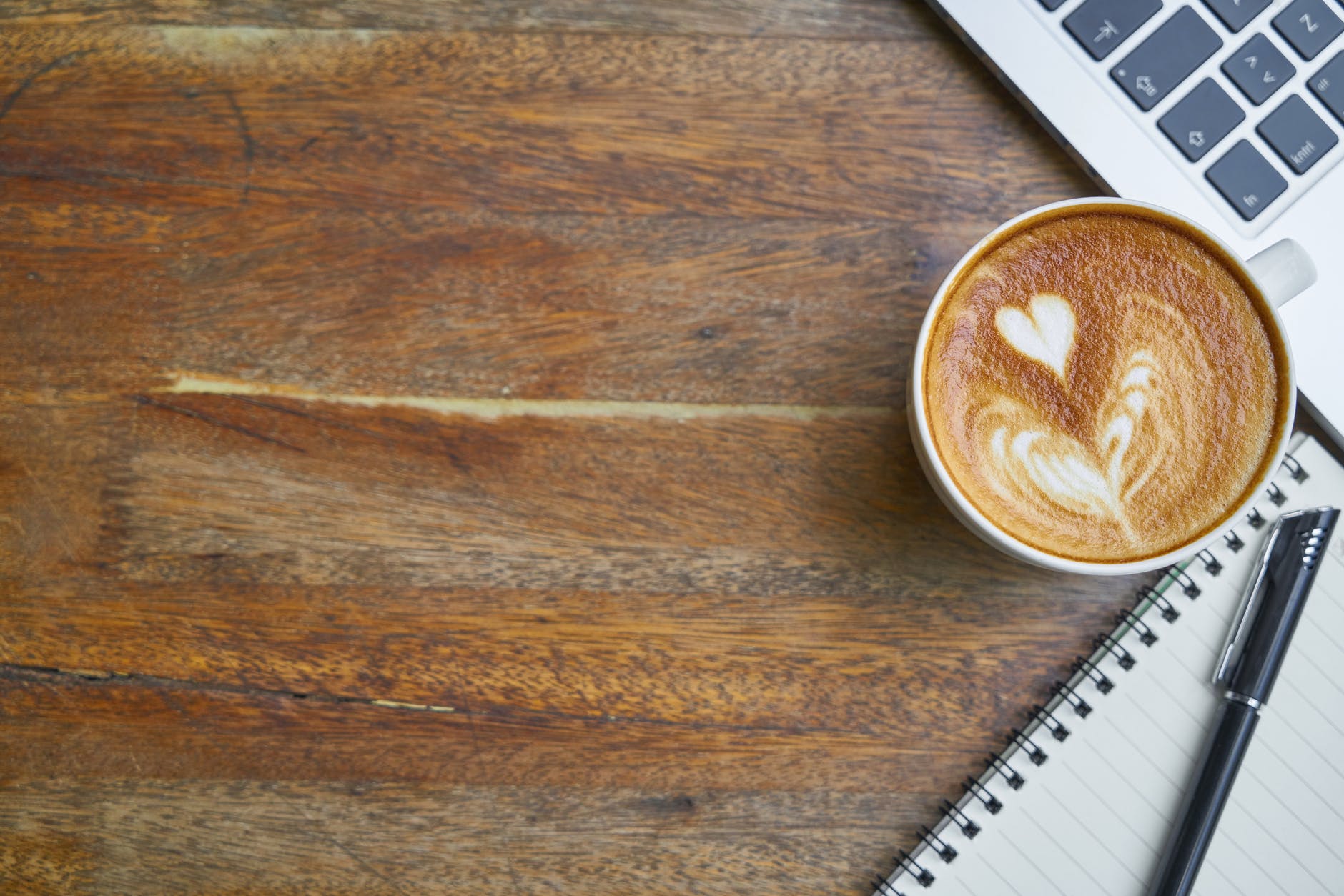 MAY  |  FOCUS
Finding focus is essential when there's so much going on. We'll chat about how to stay focused, how to do less, and what you can drop.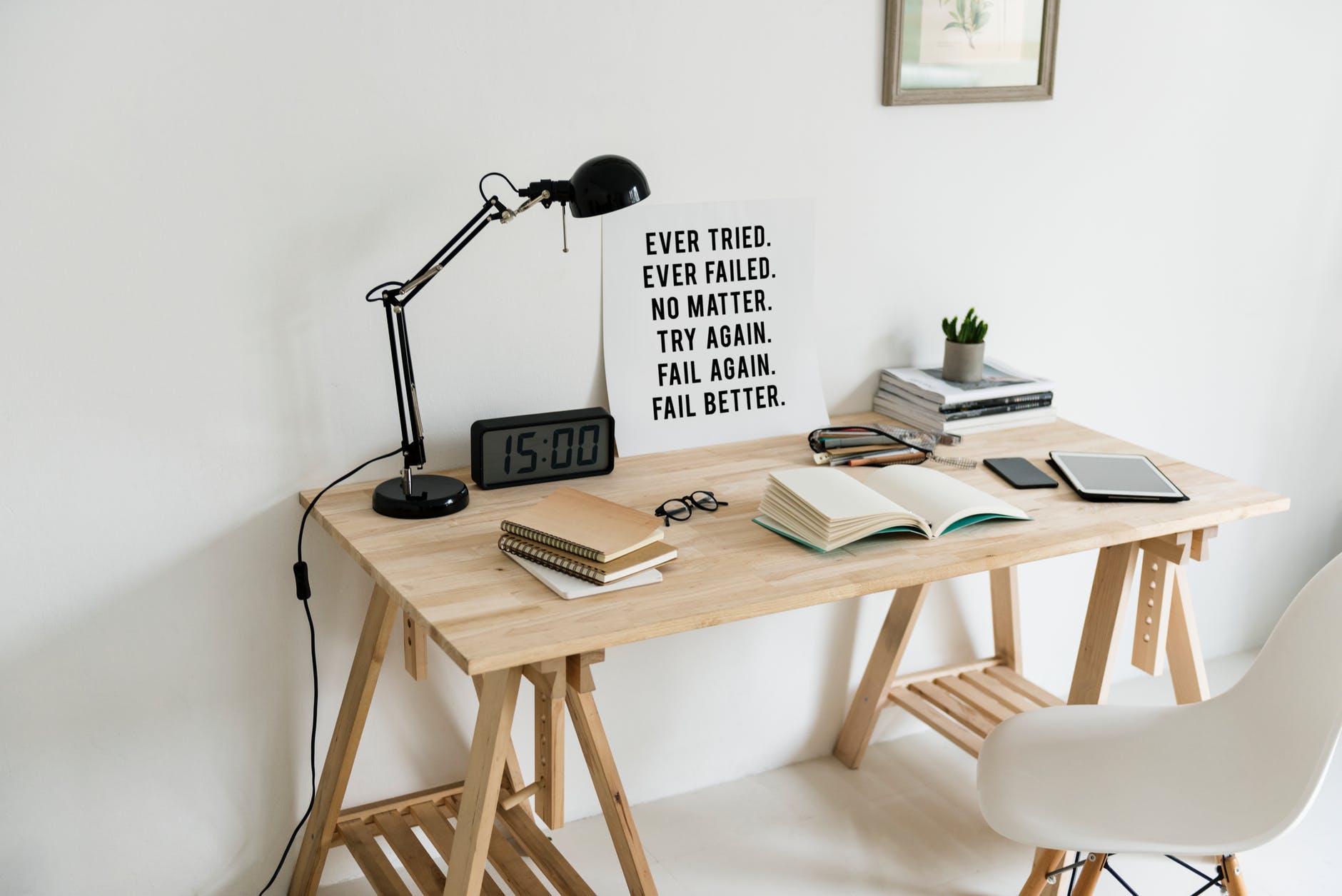 JUNE  |  LEADERSHIP
Mothers are primed for leadership roles, but our confidence can take a hit when we first become parents. Let's harness your new skills and talents and remind each other to be boss. Because we are.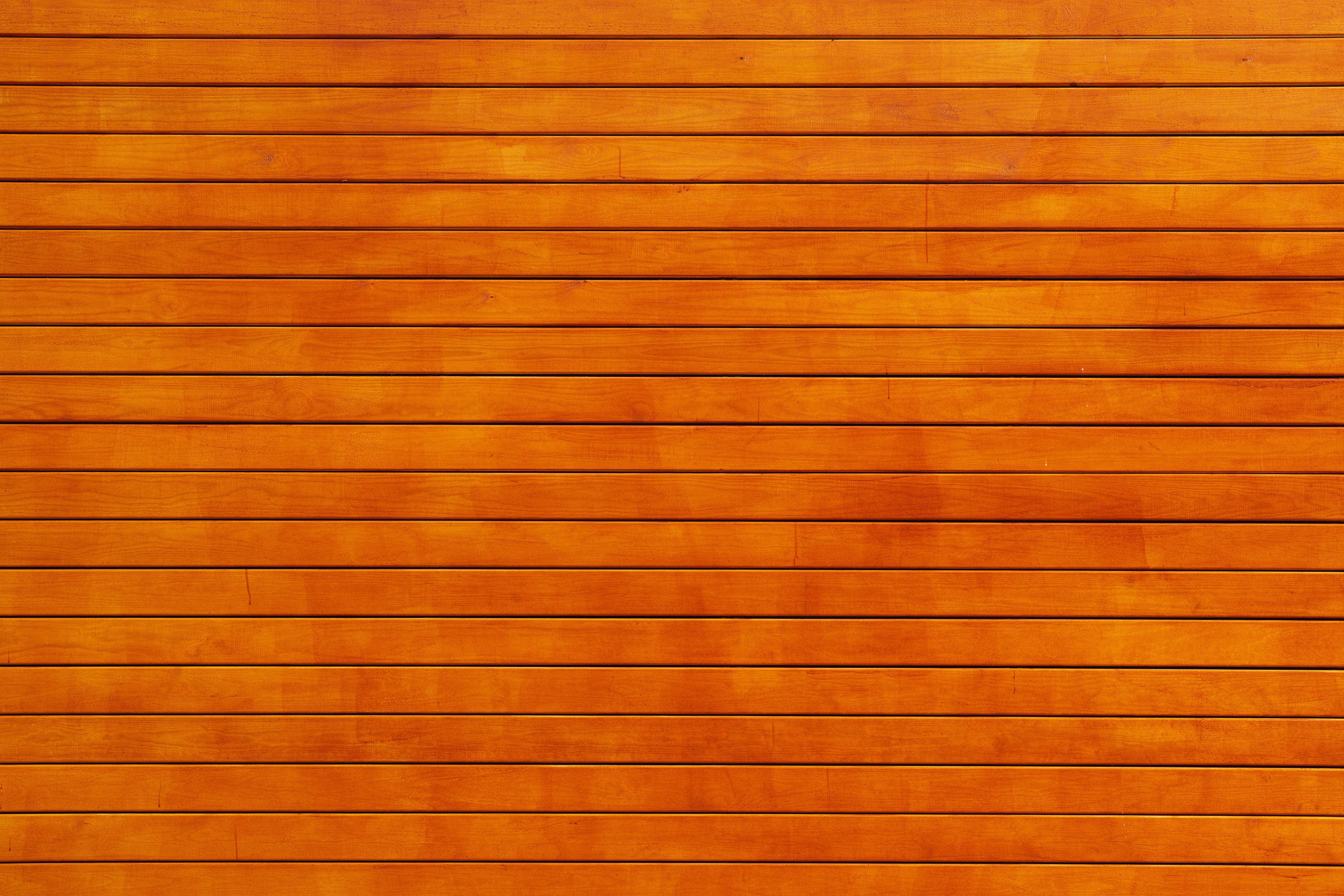 JULY  |  MONEY
Women. Money. Partnerships. It's so much. This month, we'll focus on conversations on money, how to make it, how to talk about it, how to overcome blocks, and so much more.
AUGUST  |  PLAY
Don't forget to let loose and have fun! If we're not enjoying life, what's the point? August is time to explore, dance, create, or sit by the beach with a margarita. This month we'll talk about how we enjoy life, what play means to us, and how to let go (a little).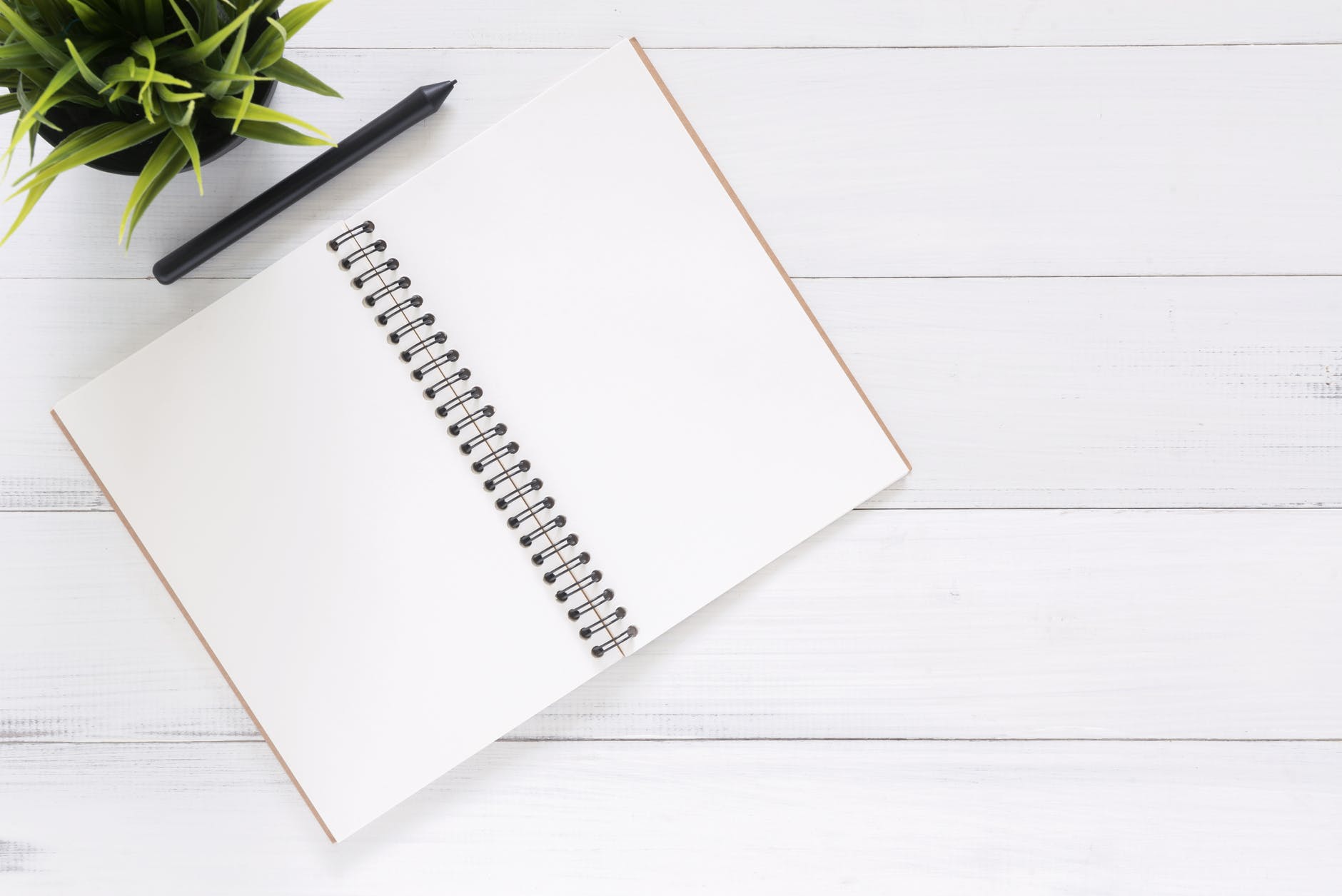 SEPTEMBER  |  CLARITY
How do you find the clearing amidst the noise? How do you make good decisions? This month we'll focus on how to find clarity, with ourselves, with our work, + with each other.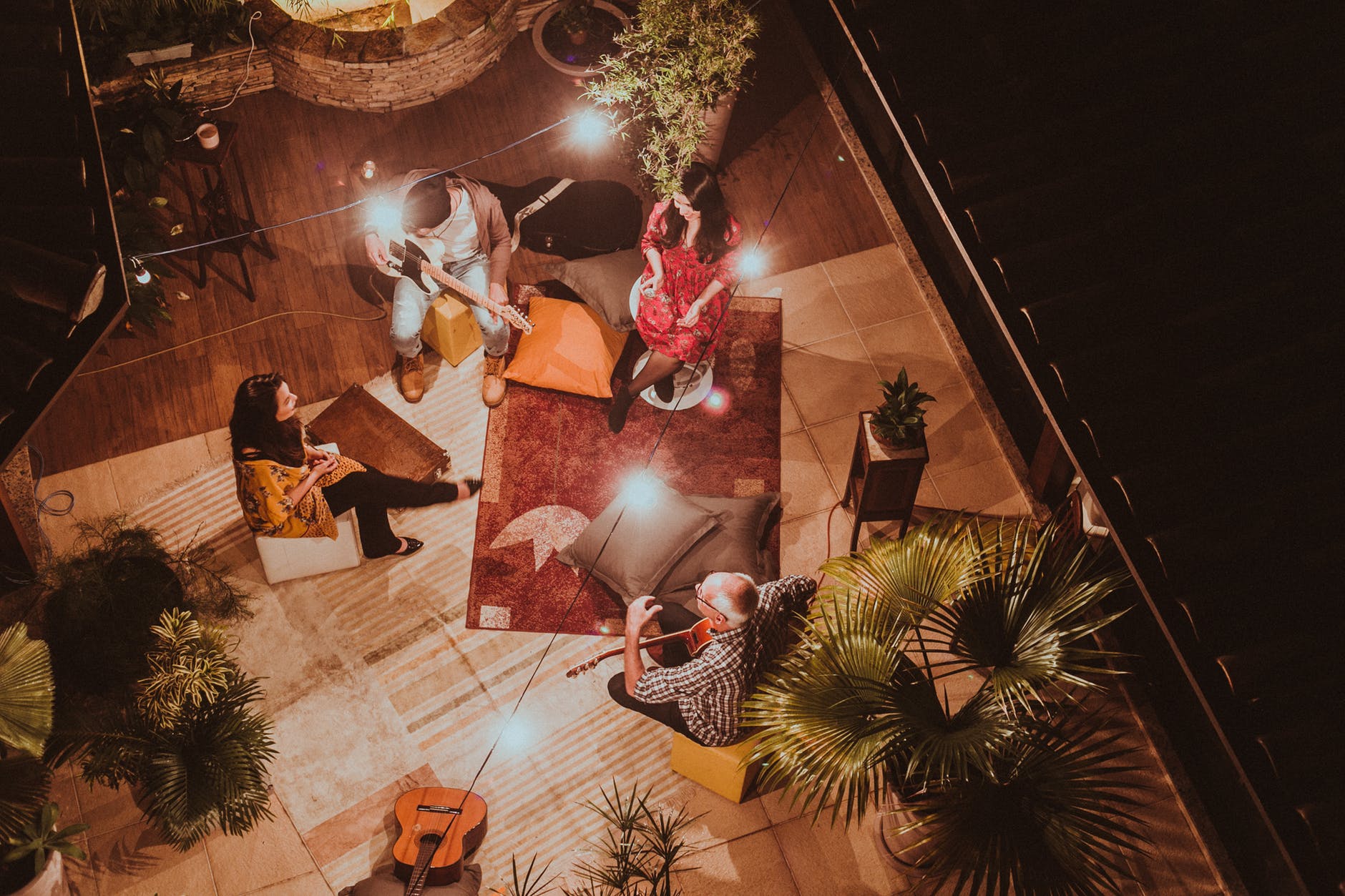 OCTOBER  |  IDENTITY
How do we turn down the noise and listen in to who we truly are? This month, we'll look at many different stories of womanhood and motherhood, and ask ourselves to listen carefully to our own (and each other's) unique spectrum of being-ness.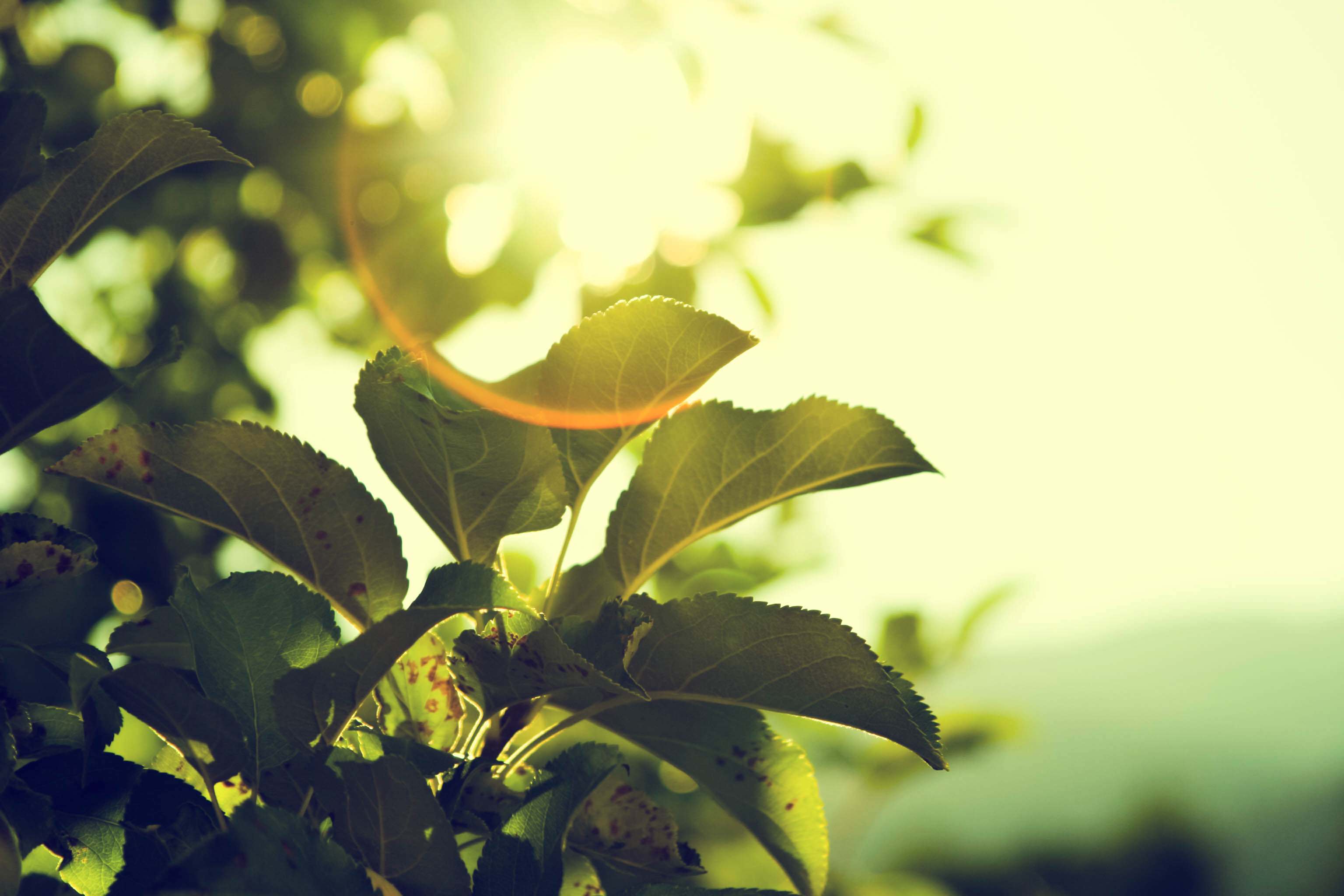 NOVEMBER  |  AWE
When we get quiet, we can start to see the beauty and the awe inside of all that we are and all that we are doing. Let's take time in our final month to celebrate the awesomeness of who we are and what we are doing.

The Book Club
This is for all who love reading as much as I do. One book per month, curated. This is optional: read the ones that call to you, skip the others. (PS: I will also send article links with summaries of the books so if you miss a book you can still join in on the conversation if you're short on time.)
Books on motherhood, parenting, and daily life…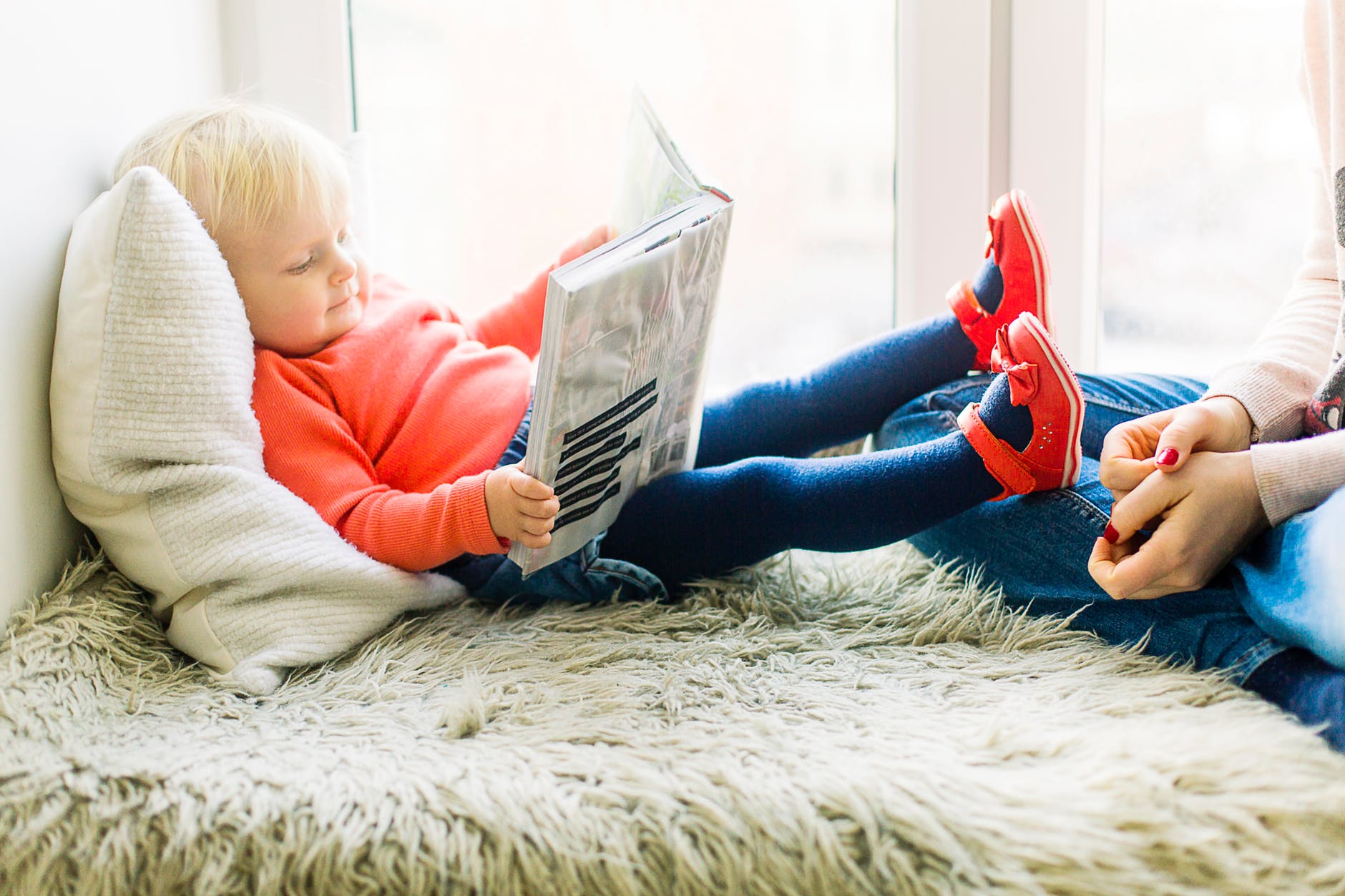 Like A Mother: A Feminist Journey Through the Science and Culture of Pregnancy, by Angela Garbes. 
Do Less: A Revolutionary Approach to Time and Energy Management for Busy Moms, by Kate Northrup.
Weird Parenting Wins: Bathtub Dining, Family Screams, and Other Hacks from the Parenting Trenches, by Hillary Frank.
Books for business and leadership…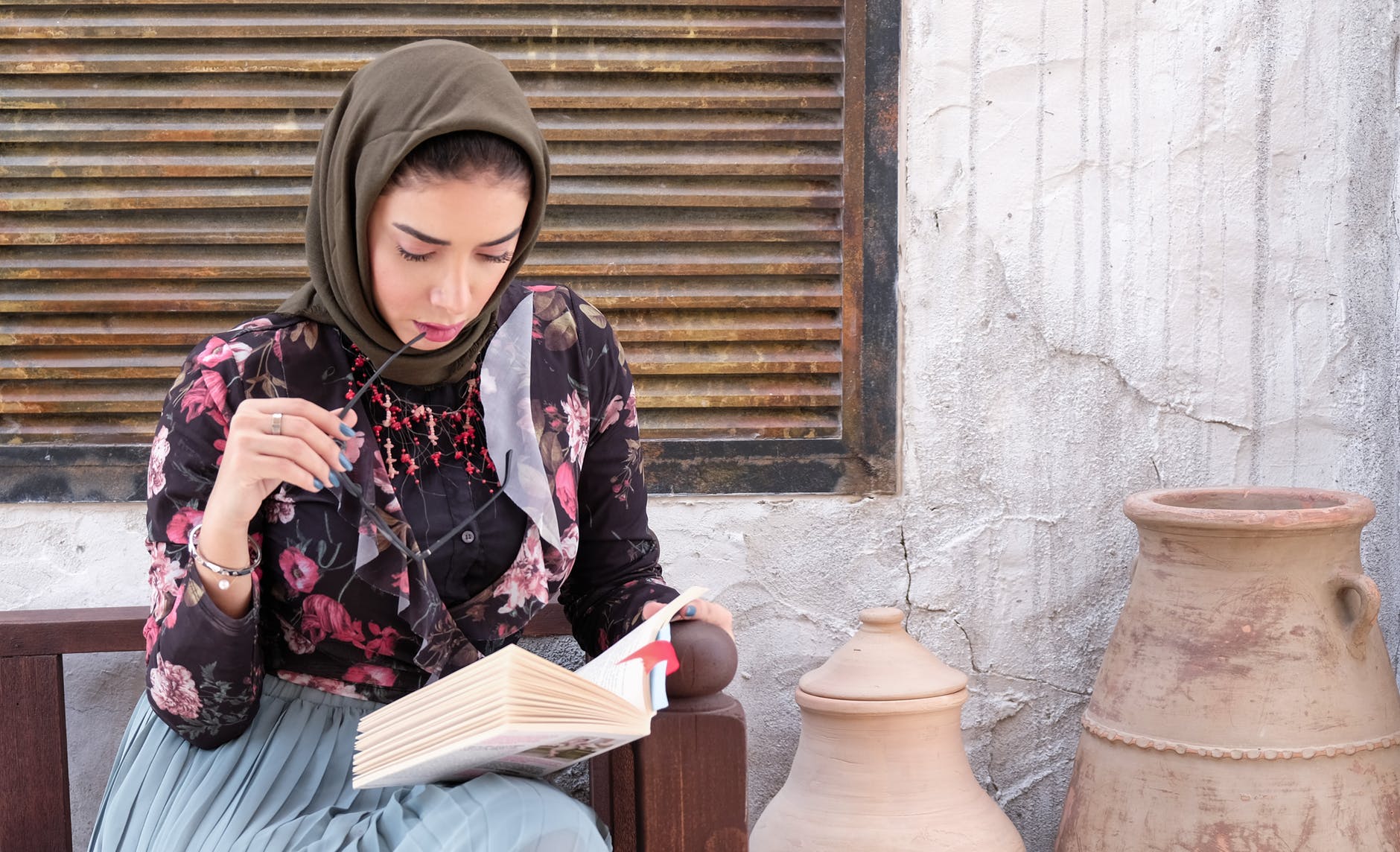 Radical Candor: Be a Kick-Ass Boss Without Losing Your Humanity, by Kim Scott.
Dare to Lead: Brave Work. Tough Conversations. Whole Heart. By Brene Brown.
Overcoming Underearning: A Simple Guide to a Richer Life, by Barbara Stanney.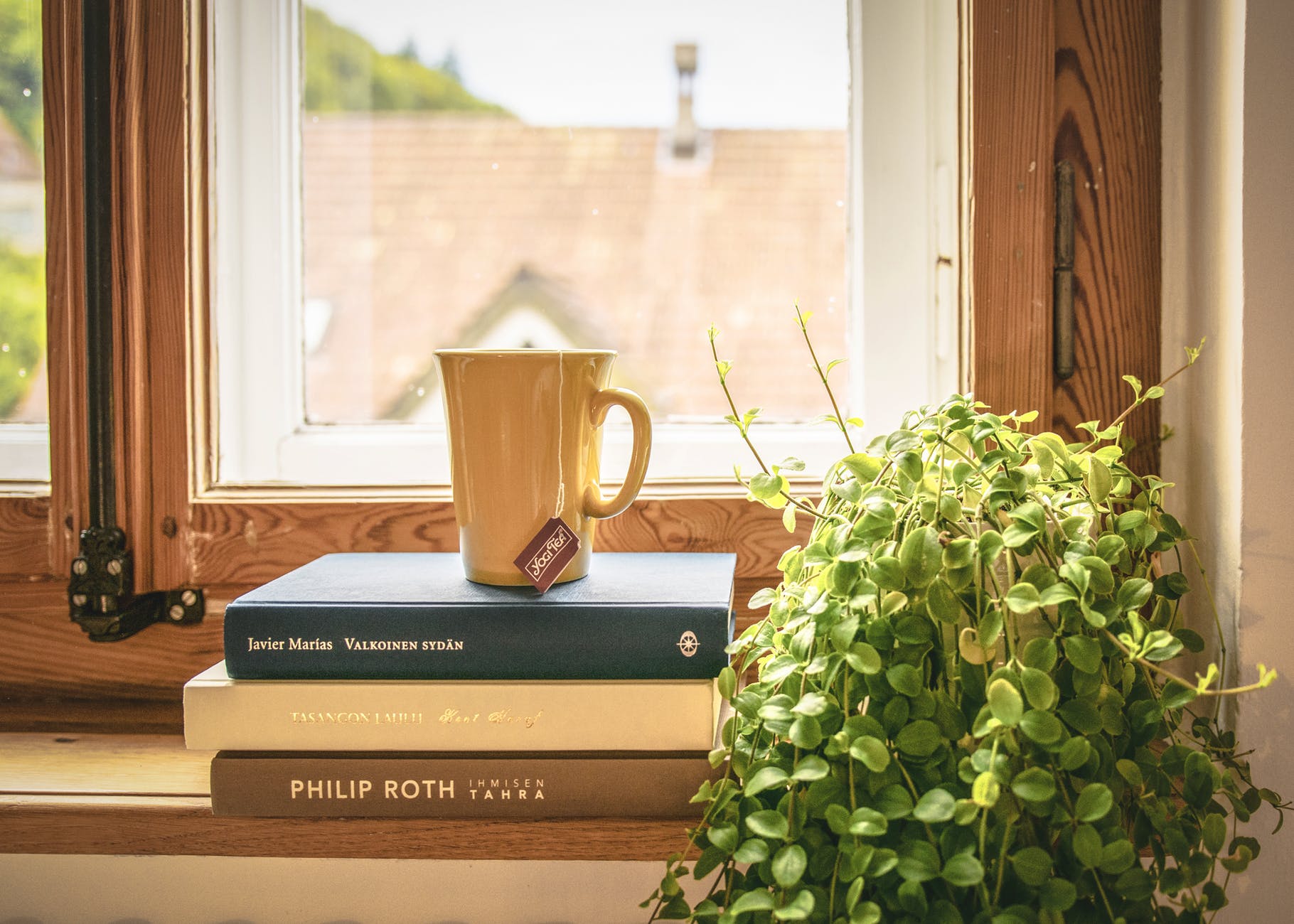 The Art of Gathering: How We Meet and Why It Matters, by Priya Parker.
Overwhelmed: Work, Love, and Play When No One Has the Time, by Brigid Schulte.
Difficult Women, by Roxane Gay.
Our monthly book club will be virtual, held on the last weekend of each month in our dedicated slack channel. You read the book anytime throughout the month, and join us for 48-hours of spirited, virtual conversation to connect around the book. Want to do it earlier? You can use the channel at any point to talk about what's coming up for you as you read, but I do ask that you try to stick to the assigned book of the month so we can all join in together and follow along.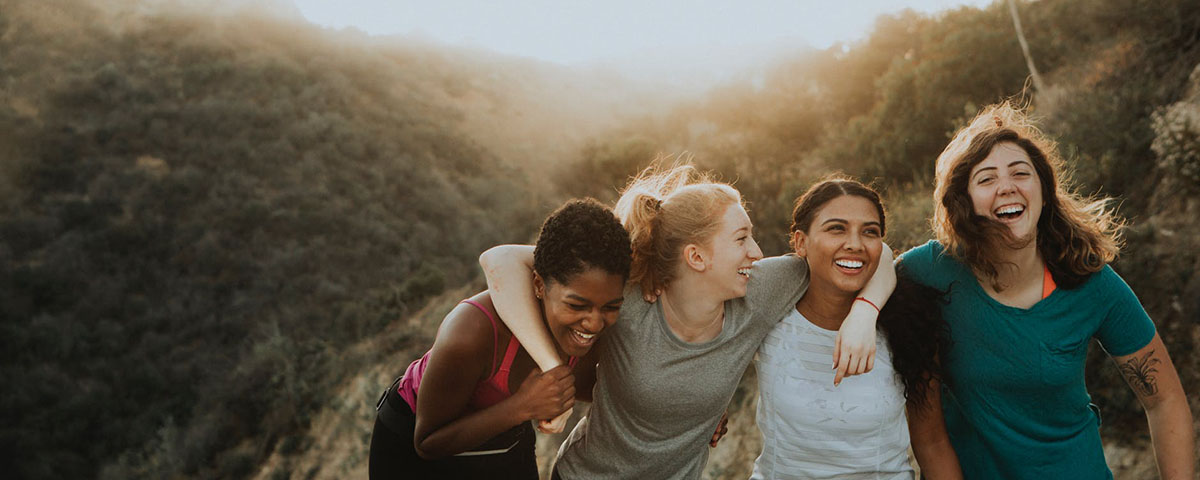 Deep Conversations
We'll go deep. Talk about the important stuff. We've got big things we need to discuss, and we need to be in conversation with each other. Things break down when people are separated and isolated from each other. That's why we need to be in community. We'll be together for much of the year, discussing the things that matter, sharing on topics that need to be discussed.
Friendship + Connections
Motherhood, entrepreneurship, pregnancy: it is way too lonely. Kurt Vonnegut once wrote that we need at least fifty people in our lives. I agree: we need way more people in our lives. More good people. The goal here? Meet new and familiar faces as we journey together through these challenging, but so rewarding, years of our lives.
We need other women in our lives. Not after-work drinking buddies. Not light professional connections. Not fake friendships. We need people who are in the trenches with us, thinking big, tackling the challenges of our generation. Women who are changing what it looks like to be a working woman and what it means to raise children. 
Come for the nine-month program. Make connections to change your life.

Who I Am
Writer. Entrepreneur. Swimmer. Mama to two boys. Lover of books.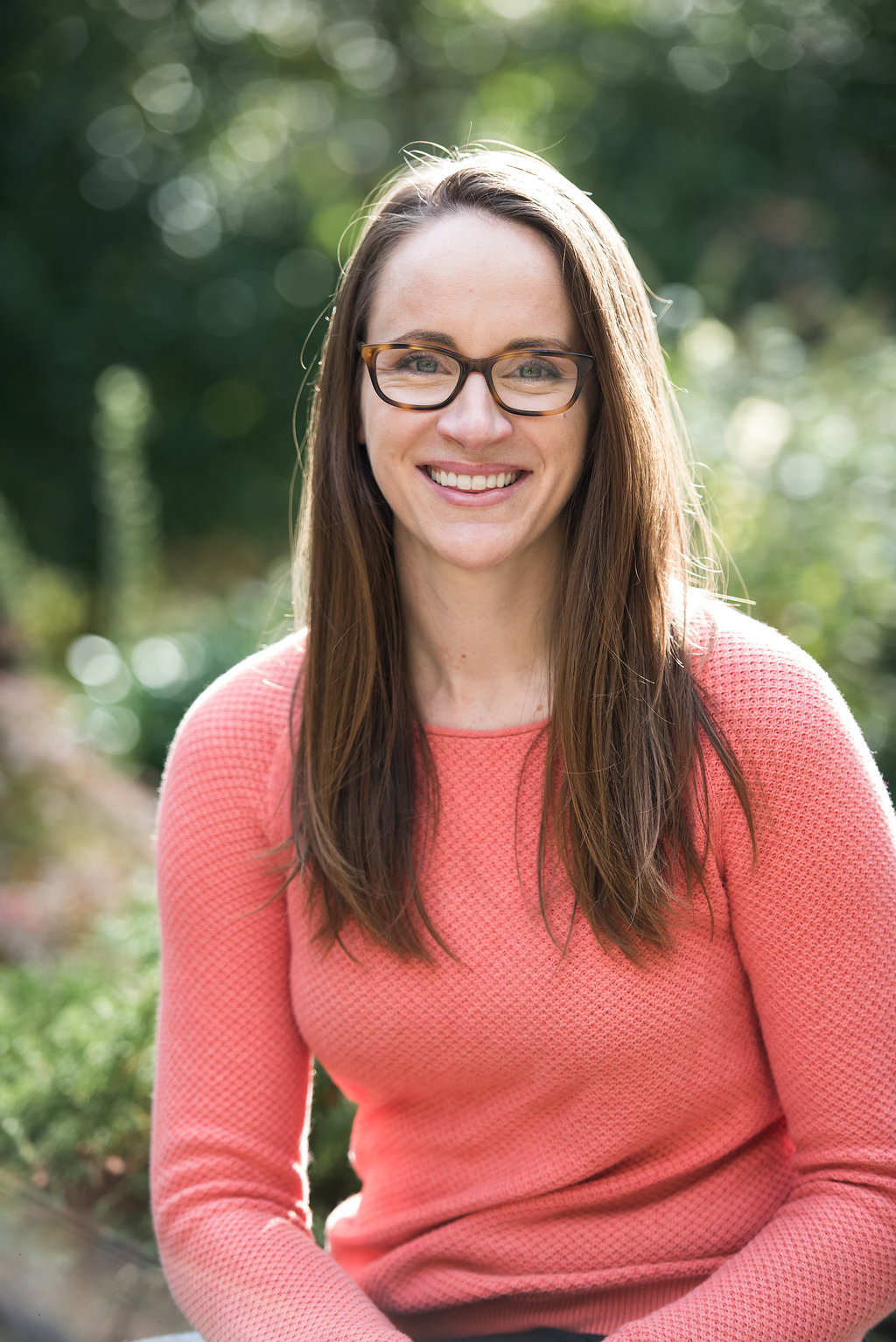 Hi there! I'm Sarah.
I'm the founder and executive director here at Startup Parent, and I'm the host and guide through this community process. If we haven't met before, I've been hosting retreats, masterminds, and programs for women and entrepreneurs for over a decade.
Whether it's in-person or online, small or big—you name it, I've done it. I know that I'm here in this world to connect people: to new ideas, to fellow humans, to new friends. I love gathering people together and bringing like-minded people into great spaces to go deep and to grow.
I have a few core life philosophies that I strive to live up to each and every day. The first is a commitment to growth, and making your self the best place you can to be, since we are embodied selves. The second? Know that you don't have to do things the way they've always been done. 
If you want the fancy stuff, here are some highlights:
I'm a global speaker who has been on stages talking about parenting, rethinking business design, and the future of work.
My work has been featured in The New York Times, Fast Company, 99U, Forbes, Inc, and more.
I've worked and consulted at venture-backed startups, have created my own freelance company and founded my own company, and before that, worked as a communications consultant and marketing expert for architecture companies.
I am a 20-time All American swimmer and I swam the "Escape from Alcatraz" nine times, once without wearing a swimsuit to raise $33,000 for charity: water.
I live at home in New York City with my husband and our two boys. I'm a huge fan of camping, hiking, outdoor adventures, reading books, getting deeply nerdy around ideas, and hosting dinner parties at my house.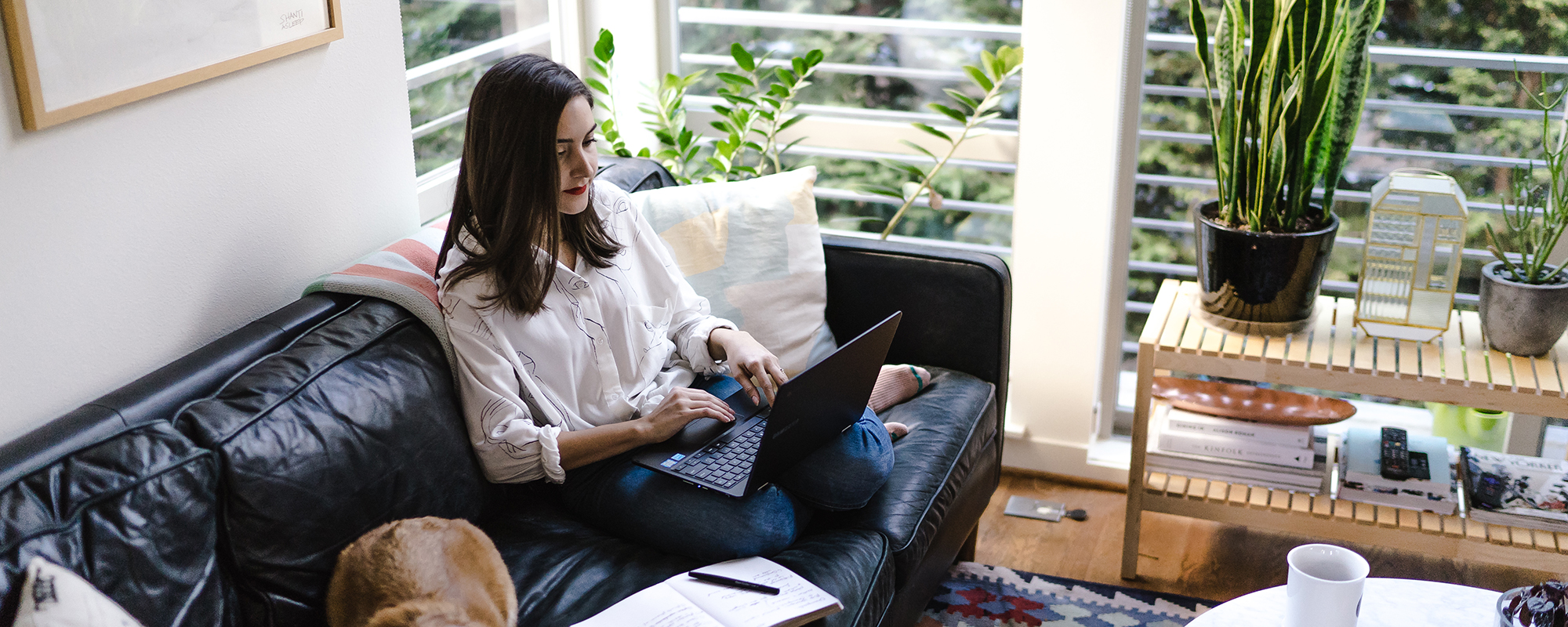 I loved the call to be generous with our time and talents, and how that was met by each deeply invested participant. I felt as if I had a new circle of supporters, people who I also wanted to help meet their goals and dig into challenges and big ideas. The community, all centered around wanting to do and be even better selves, was incredibly empowering.
Being with Sarah in a mastermind is a totally life-changing experience. She has a knack for listening in a really powerful way. But here's the thing: having my turn to speak in the hot seat is always life-changing. What was more surprising and powerful was how much I got out of being there for other people. Sarah models how to listen, how to ask insightful questions, and how to create space for other people to be honest, to be real, to be growing-in-process. Through her guidance, I became a more active listener and connected more deeply to other people's stories. That was the game changer: being a powerful listener is the substance of true, life-long connections.
I loved having a designated space, time, and community with which to dive deep into the most pressing questions in my personal and professional life. This structure worked really well for me because it provided structured times to pose and answer important questions, an accountability group that inspired me and pushed me to dig deeper, and finally a look into the questions, struggles, and aha moments of other ambitious people! After this mastermind, I have seriously wondered how people function without a similar support network and structure!
The experience of going through the mastermind with you and our crew was incredible. It left me feeling inspired, supported, poised, and empowered to take action to make my dream of running my own business a reality! I learned concrete tools and ideas from you and my peers in the group and felt truly held and heard in all of our interactions. Thank you for creating this space for our group to gather.
I discovered the Startup Parent podcast a few months after my son was born, and I fell head over heels for the authentic portrayal of this massive shift into motherhood. I was craving being known, seen, and understood during this incredibly challenging time and that's what Startup Parent offered immediately.
I loved the diversity of people who shared the same values of motivation, growth and learning. It totally exceeded my expectations! This is a structured Mastermind with the opportunity to meet other high-quality, motivated people, dig deep into your questions via deep dives and make progress on your goals.
Sarah's ability to connect people is like magic. Once you meet your Mastermind tribe, you're sure to build relationships that have the potential to last longer than the 3 months you're together.
Extras
For the 2019 program, you'll also get complementary access to any of my online master classes, my how-to guides, and my mini-books—all for free as part of this membership. My ask of you? Take only what you need, and customize it so it suits you perfectly.
Bonus Surprise Guest Interviews
I'll be recording a few surprise guest interviews with special teachers throughout the year. Some of the guests we've had on Startup Parent previously include Danielle LaPorte, Tiffany Dufu, Kate Northrup, Michelle Florendo, Vanessa Van Edwards, and so many more. I can promise you'll be delighted.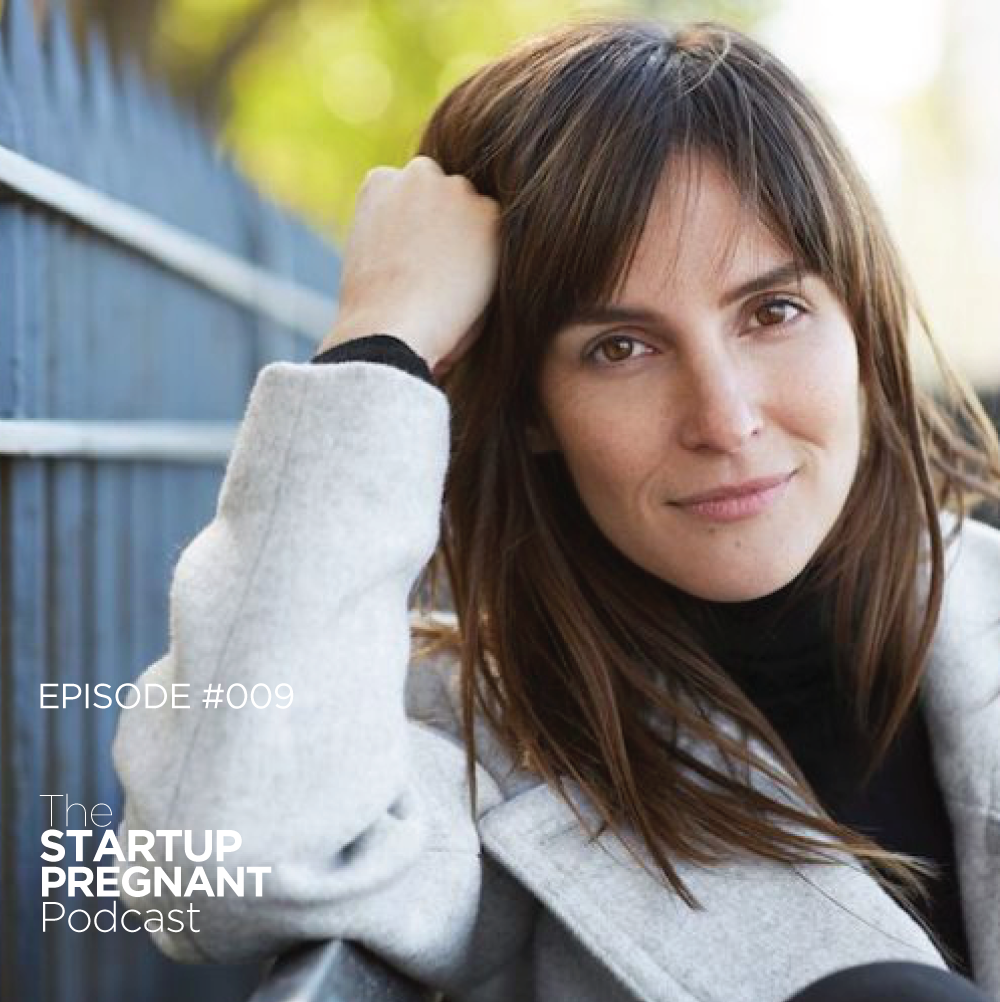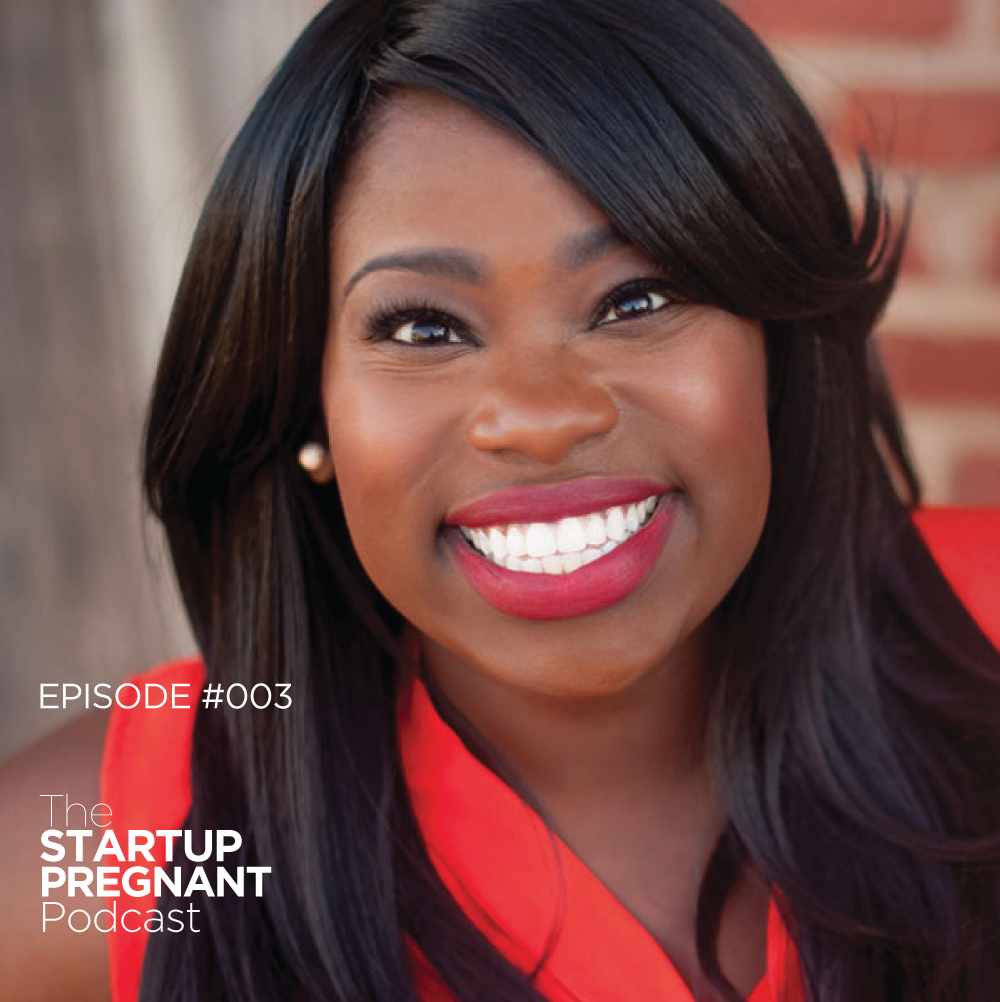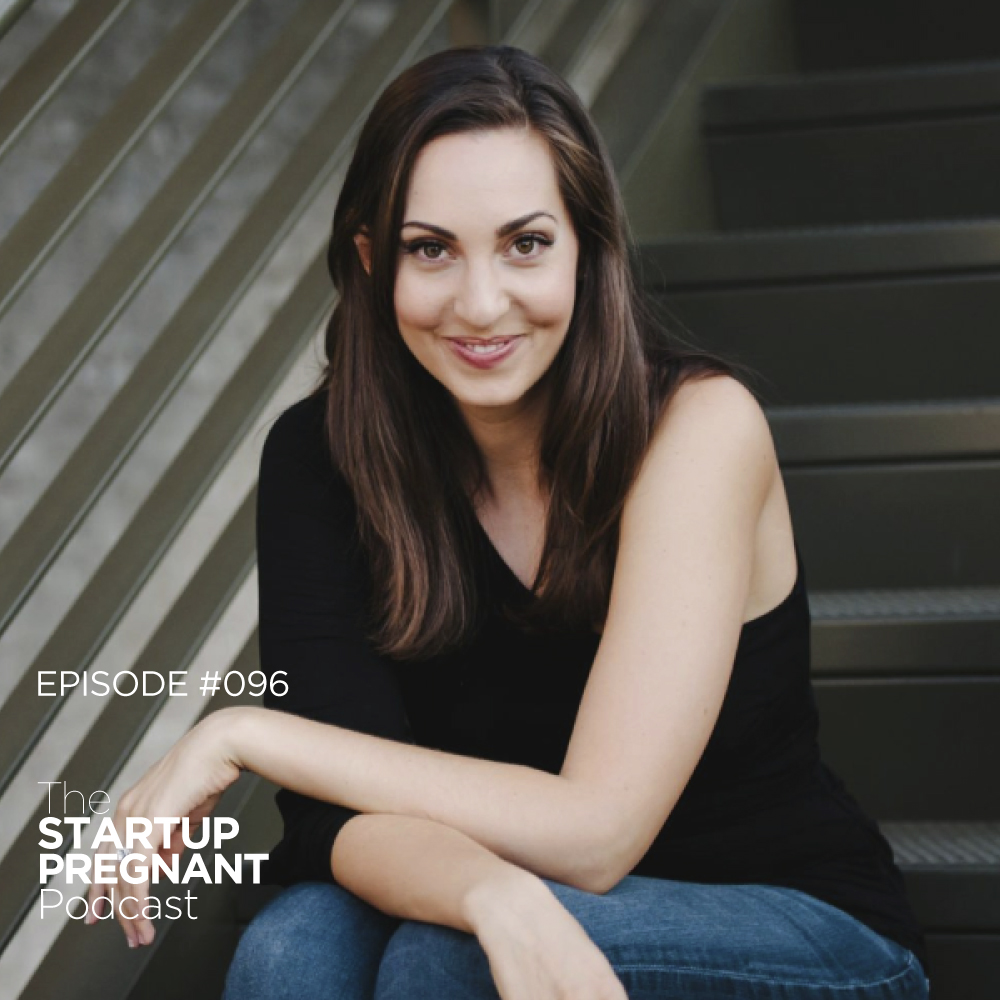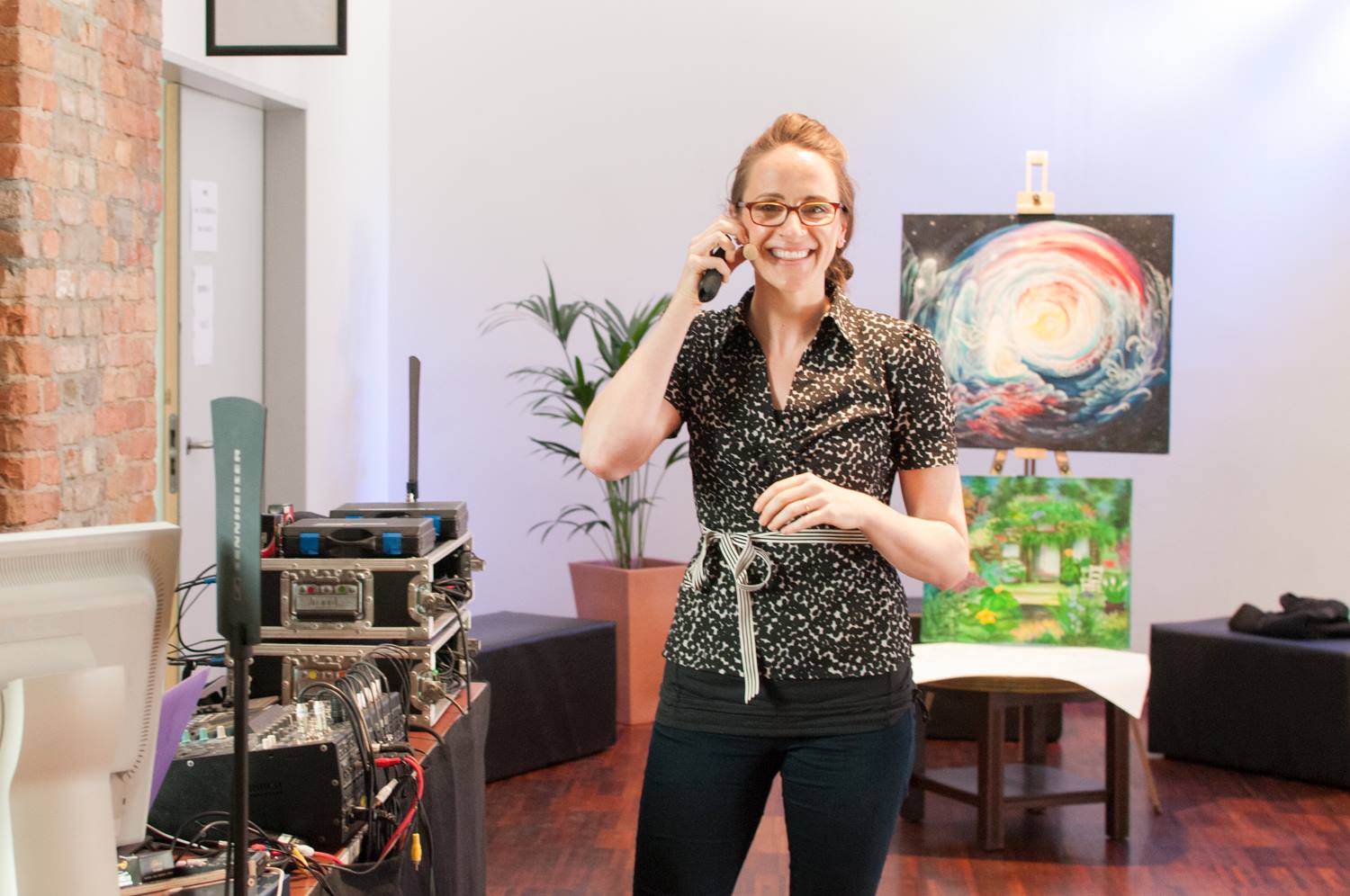 Complementary Access To My Online Master Classes
I'll be teaching handful of master classes throughout the year, and as a Wise Women's Council community member, you will get complementary access for you and one friend. 
Free Copies Of All Of My Mini-Books
As a community member, you'll receive a secret access pass to all of my mini-books, below. Each of these books is currently in progress, and will be published throughout 2019. You can access them early while they are still in-progress or download them when they are complete.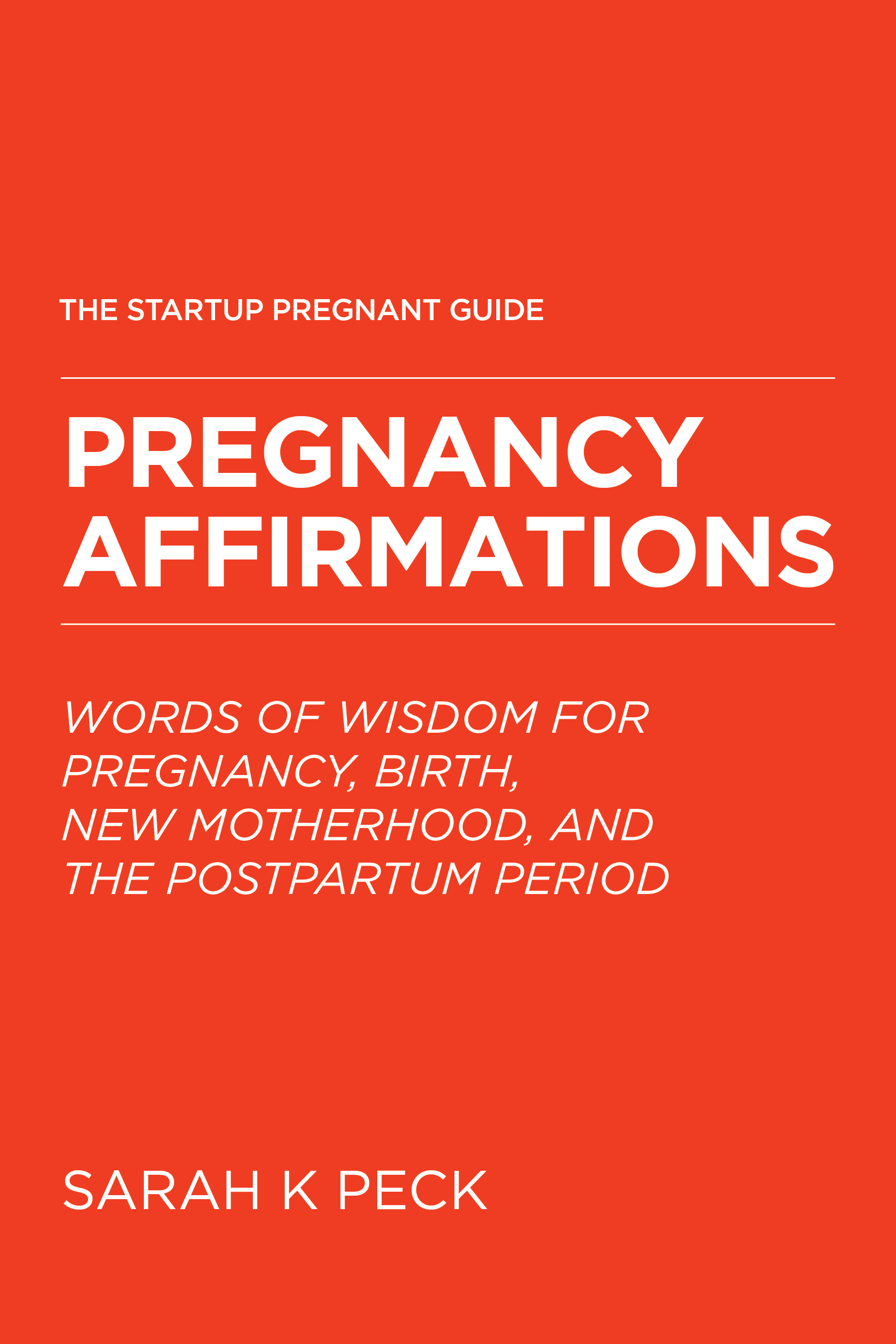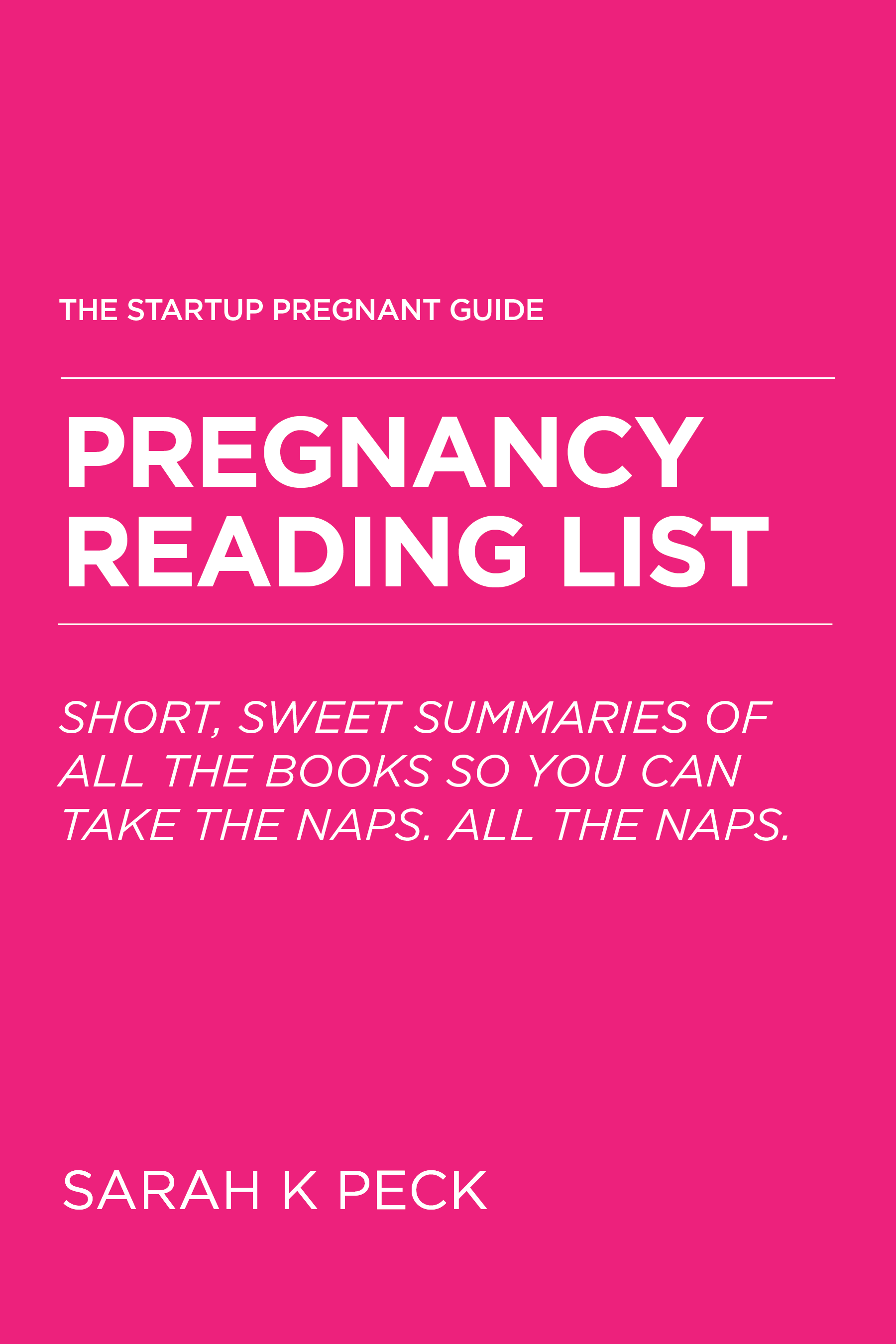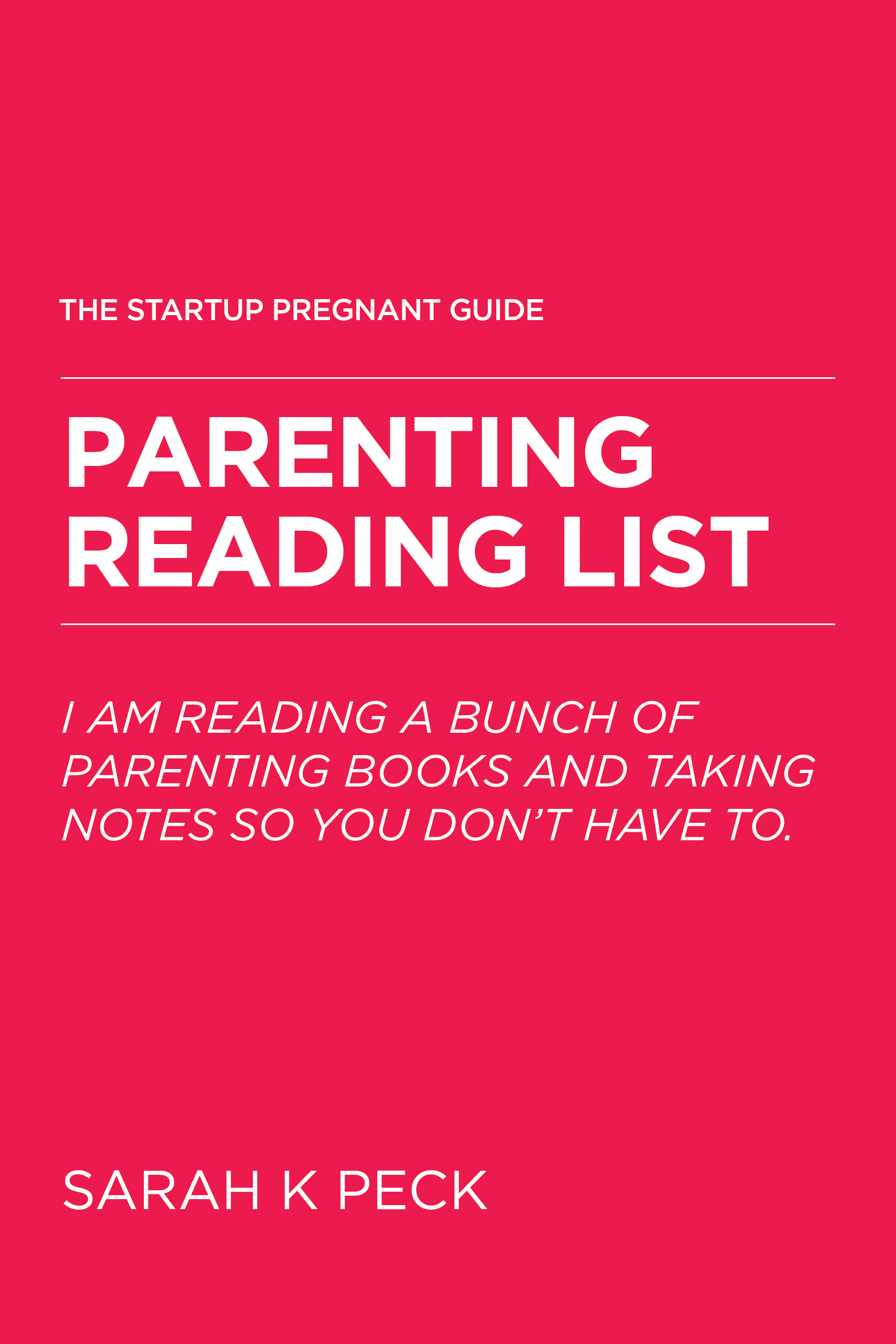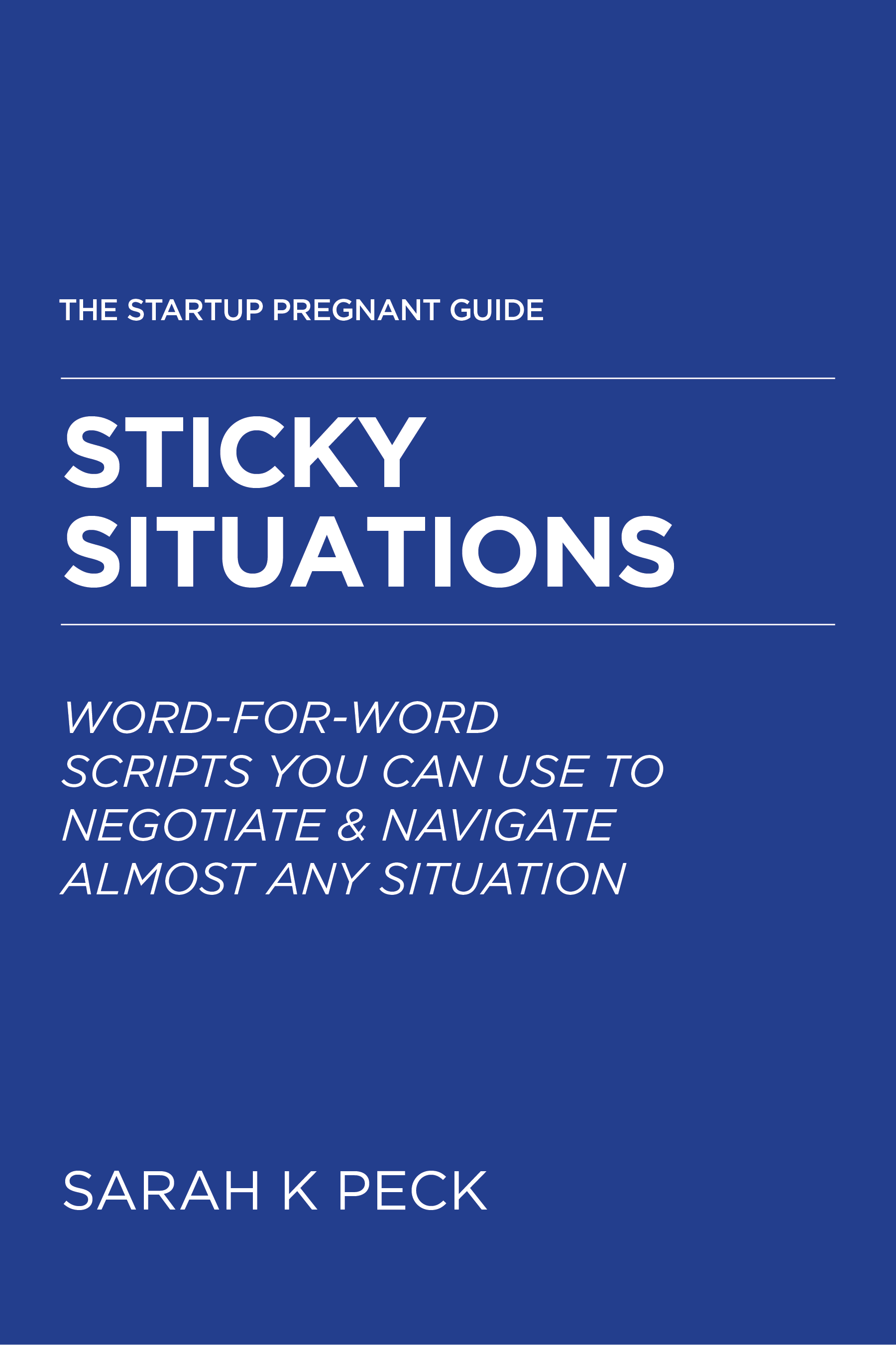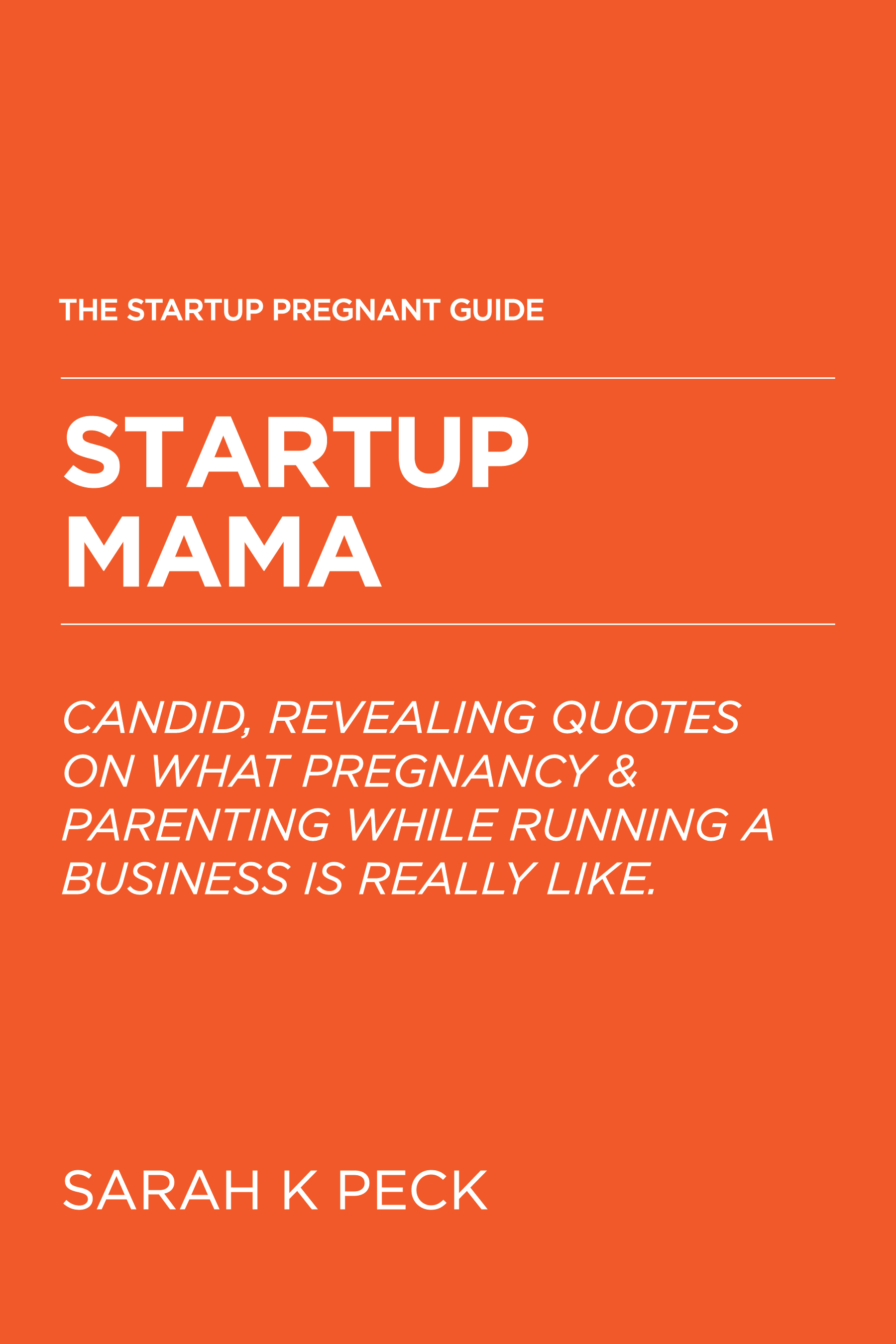 Regular Enrollment — $4500. The price of the nine-month long membership is $4500. Price includes everything listed on this page—monthly coaching, live hangouts, private virtual community space, and all the extras. Tuition is due before program begins.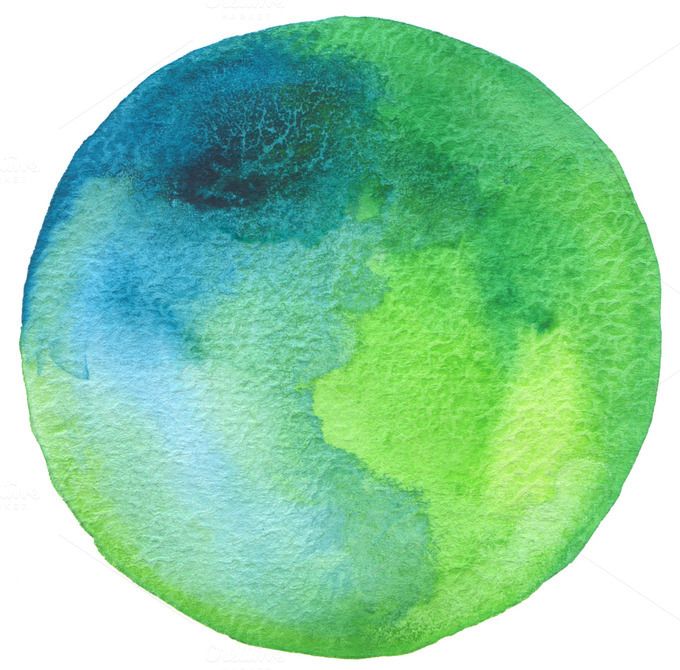 Early Bird Enrollment — $3800. Good things come to those who know what they want! Apply early and get your application in by the February early-bird deadline, and the price of the year-long membership is reduced to $3800. You must apply by the deadline to be eligible for early-bird pricing.
Work With Sarah 1:1 — Optional Upgrade. While the year-long community membership does not include 1:1 intensive work with Sarah, you can upgrade to work with her 1:1 on a case-by-case basis. Members-only pricing will be available to the Startup Parent mastermind community. Upgrades will be available after you are accepted to the group program.  
A few important details. Tuition is due in full by the time we begin the program together.  We do run a scholarship competition each year and award two 50% scholarships. Please read our blog in January 2020 for more details.
You've Got Questions
I'll do my best to answer all of them.
Do you have to be a parent to join?
You do not need to be a parent (or pregnant!) to join us. You should, however, have a desire to think about what it means to raise our future generations and be in the process of figuring out how pregnancy, parenting, or children will play a role in your own life. Want to support other mothers and women in their journeys? You can still join. It's perfectly fine to join because you want to be around other women who are thinking about these issues along side you.
I'm currently pregnant—is now a good time or should I wait?
In our current mastermind, we've birthed two babies and two women got pregnant while we worked together. Pretty cool, right? What I recommend is that you plan to take at least three months away from the community if that's what you need and what will serve you best. I also find that sometimes people need community at exactly this time in their lives, and so they come back into our slack channel and group to ask those late-night, 4AM panic questions that they need help with, because this digital space is one of the villages we all need.
How many people will be part of the community?
That remains to be seen! I'm building something that I'd like to have become a vibrant, intimate, conference-like feel. Likely not more than 100 people ever, and, since we're in the early days of building this community, I think we'll land around 40 people this time. I'm open to it being a more intimate group of about 20 people this time around, and I've built it so that it will work really well for 60 people, too. We'll have cohorts of 8 to 10 people, and this year the groups are named after fruits, because, well, in pregnancy they always say the name of your baby is a fruit. #melons #pears #apples #bananas
Will you be offering scholarships or work-study programs?
Great question. We have a few work-study options for people who want to be a part of the community, but financial cost is a concern. These spaces are available to alumni first, and if there are extra spaces available, we will reach out to those who have applied to let them know we have a spot available. Please indicate on your application that you are interested in being considered for the work-study option.
As for scholarships, watch out during the week of February 18th. We have a fun challenge and competition up our sleeves, and there just might be a scholarship opportunity for one applicant. No promises yet, so if you are interested in joining us or even considering it, get your application in by February 15th, because that is the last day for the early-bird pricing, which is a $600 savings off of the regular tuition price. We like people who act fast and know what they want—but we are also here to support everyone. Price goes up to the regular tuition price of $3400 on February 16th, 2019.
Do you need to be an entrepreneur?
Nope! It's not a requirement that you identify as a strict entrepreneur. You can be anywhere in your business journey, whether that's as a leader at a company, or someone building a side hustle along a job you love, or thinking about taking the leap. We have female founders who have been entrepreneurs for years and we also have badass leaders in all sorts of industries who recognize how important it is to be surrounded by other women who are passionate about making great work in the world. In the words of one person who is joining this year, "I know there's a big move coming for me this year, but I don't know what it is yet. I want to be able to be around other women while I make these big career moves."
What are you looking for in a community member?
We're looking for wise, creative women leveling up in leadership and life. We're looking for wise, creative women who are passionate about changing what it looks like to do work in this world, whether that's within an existing company or by starting a new one. If you're an intra-preneur, or feel entrepreneurial and creative, come join us. We'd love to see you apply.
How much time and access to Sarah will I have?
This is a group program and community, so all of the coaching work will be done in the group coaching format and during our monthly happy hour and hangouts. That's where I will be, and where you can find me.
If you want to work 1:1 together, there will be an option for community members to go deeper and do an in-depth, 1:1 strategy call with Sarah and do a discovery process with focused, personalized attention to any big issue or question you have. That is an add-on to this program and not part of the community tuition.
That said, Sarah will be in the Slack room for the book club discussions, on the live calls, leading the group hangouts, and facilitating the live, group coaching. You'll be in the video hot-seat at least once (unless you think that sounds like a terrible idea, and you are more than welcome to just watch), and you'll be able to submit questions every month for review and insight.
I can't make the times you posted, but I want to join! Will there be other times made available?
Yes, we're thinking of adding a bonus coaching time, either live or as a replay. The following times are up potential possibilities for additional group coaching slots: Wednesday at 4pm Eastern, Thursday at 7pm Eastern, Friday at12pm Eastern. A second times slot will be made available if enough people request it—but you need to apply. On the application, you can indicate which additional time you'd prefer on your application.
More Questions?
Email us at hello@startupparent.com and we'll do our best to answer whatever questions you have!