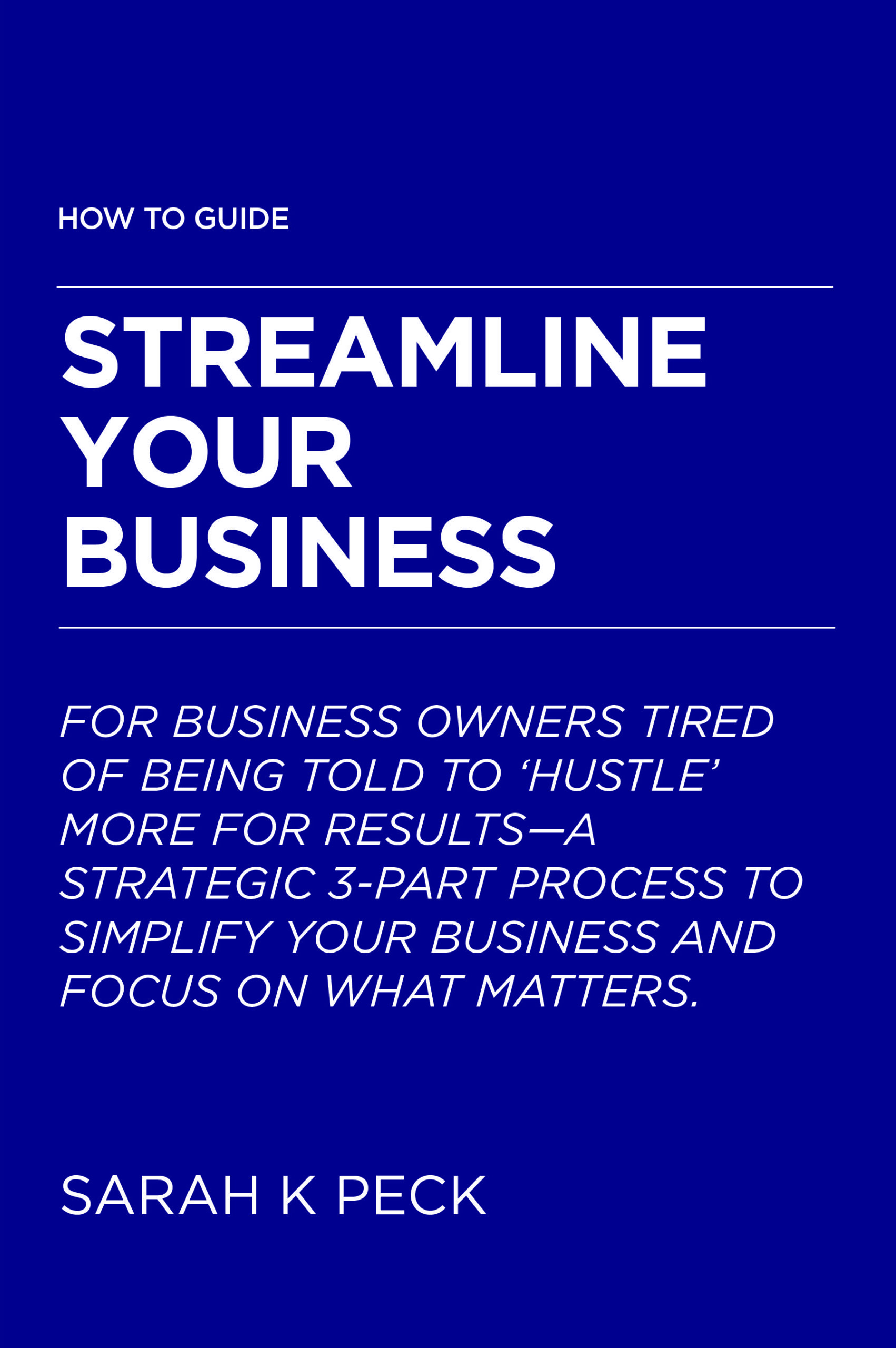 About the Book
Everywhere I look, people are constantly telling me to hustle harder and work more as a way to make everything work. What if work is broken, and trying to do it all is a fallacy? When I approached my business and work with a new mindset—one of simplicity and focus, rather than panic and overwhelm—things started changing.
This book is an antidote to the hustle mania, and an opportunity to do less in your business by focusing on only a few things at a time.
Inside this book, you'll get:
Why hustle culture doesn't work for parents and small business owners, and why most startup advice you need to ignore.
The three time-saving processes you can use to identify what's working in your business, what to do more of, and what to cut.
Specific exercises to plan out your time and the sequence of projects you do, so you're not trying to "do it all at once."
Tips for ignoring the noise and staying in your own lane.
6 bonus reflection questions to help you analyze your results and put it into practice.
This book is great for early business owners, small business owners, and new entrepreneurs in the first two-to-four years.
Because doing it all is not a strategy—and you need a strategy.
Enter your email below to get a free copy of the book.